"History seems to be repeating itself", says leather craftsperson Kerry Mitchell after reopening his Sebastopol business, Native Riders, following months of closure due to the pandemic.
Nearly 50 years ago, Mitchell's family's Native American arts and clothing shop in Laguna Beach also closed abruptly. The property on which they operated the store was converted into a parking lot, he explains—ironically enough, right around the time that Joni Mitchell was singing those very lines: 'They paved paradise, put up a parking lot.'
Mitchell, whose family heritage is Comanche, learned the craft of leatherwork from his father. He cuts, ties, and sews leather, often adding embellishments such as beads, feathers, or coins. He also creates exquisite "augmented denim" and works with vintage Pendleton wool blankets and jackets.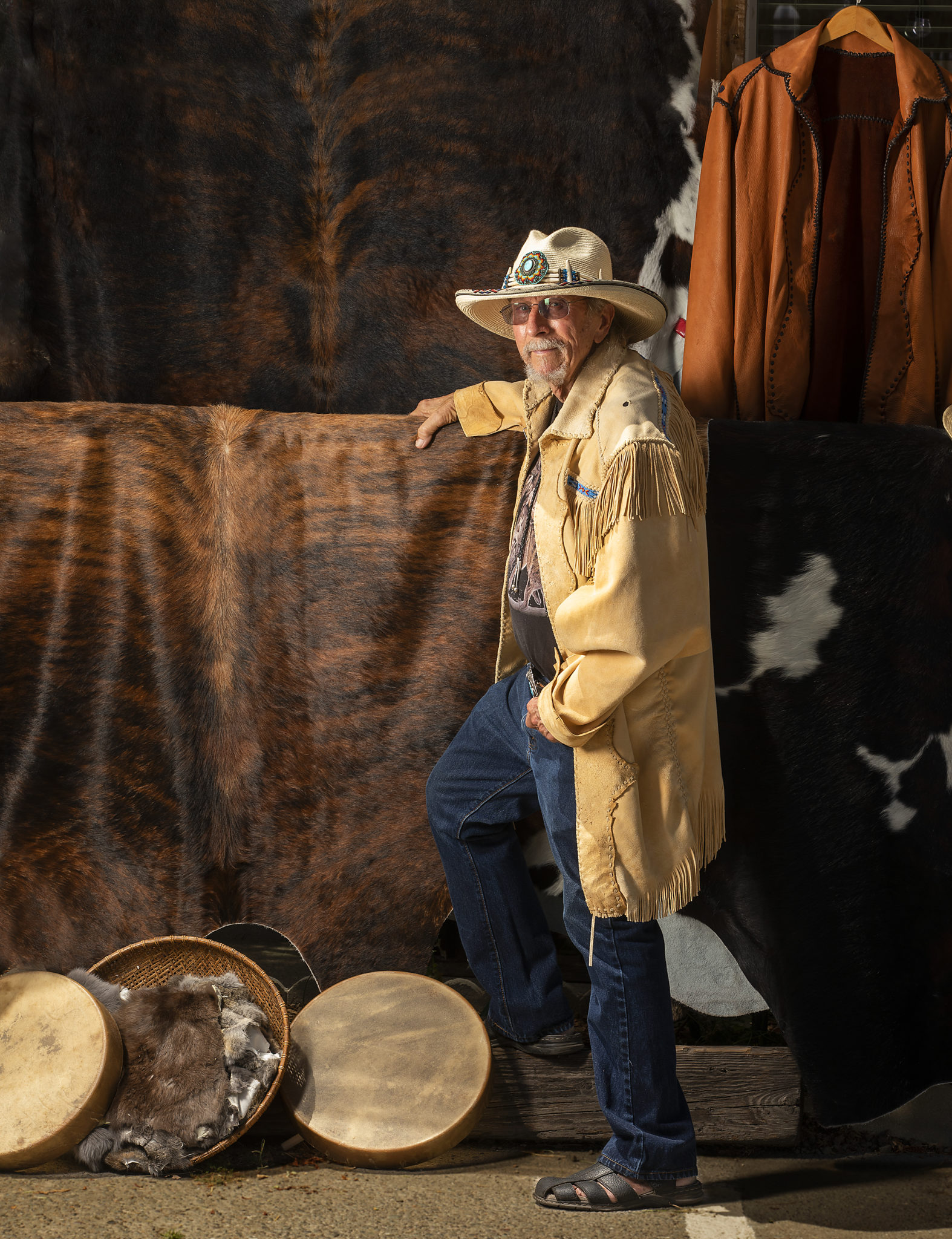 Mitchell says work is his therapy and estimates he puts in about 70 hours
a week into his craft and managing the shop, which sells the work of artists from 26 different tribes. He goes to his crafting bench to tinker with pieces in between helping customers, many of whom are fellow artists.
While assisting one customer with a question about materials to make a ceremonial fan, Mitchell suggests crafting a handle from antler instead of wood and adds a precious scrap of smoky-smelling cured hide to the purchase. These details are important, he explains. "It's more traditional."
851 Gravenstein Highway S., Sebastopol, 707-829-8544, nativeridersarts.com
Subscribe to Our Newsletters!