The World's 50 Best Restaurants, one of the most influential and anticipated annual restaurant rankings, was announced Monday in New York. One of the more notable surprises was the absence, among the top 50, of Thomas Keller's famed The French Laundry. 
Commonly referred to as "the List," the World's 50 Best Restaurants has come to dominate the fine dining conversation, even eclipsing the Michelin Guide, during its 14 year run. This year's list announcement was noteworthy also in that it is the first time since the inception of the awards that the event took place outside London — a move "intended to highlight haute cuisine's increasingly global and decreasingly Eurocentric focus."
Despite its name, the World's 50 Best Restaurants includes 100 restaurants. While being in the back 50 section of the list is nothing to sneeze at — it is nonetheless the first time that both of Thomas Keller's restaurants have fallen out of the top 50: Napa's The French Laundry dropping to number 85 from its number 50 spot; his New York establishment, Per Se, coming in at number 52. (The French Laundry was listed at number one on both the 2003 and 2004 lists.)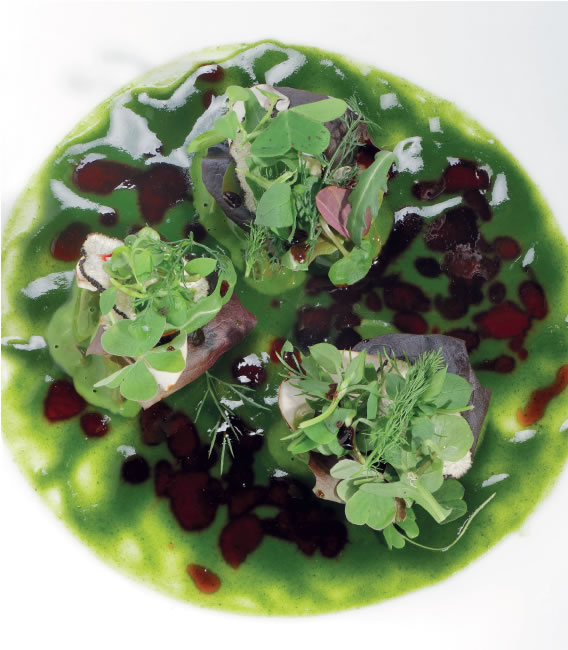 San Francisco's Saison, well known for chef Joshua Skenes' nightly-changing tasting menu, was the only California restaurant featured in the top 50, claiming the 27 spot. Meanwhile, San Francisco's Coi, the minimalist foodie mecca, fell off the list entirely. And for the lucky three topping this year's list: last year's top two winners exchanged places: Osteria Francescana is the first Italian restaurant to reach No. 1, while El Celler de Can Roca, in Catalonia, Spain, dropped to No. 2. Eleven Madison Park in Manhattan assumed the No. 3 place, up from its last year's No. 5 rating.
A complete list of winners is available on the organization's website.