The term "ghost wineries" may conjure images of restless spirits wandering winery corridors, but it doesn't refer to haunted vineyard estates. Rather, it describes the handful of California wineries founded in the 19th century that were laid to rest in the wake of a series of challenges in the early 20th century until, years later, they were resurrected by new winemakers.
These historic winery estates offer locals and visitors alike an opportunity to go in search of lost time, while sipping some fine wine, of course. But before we explore the ghost wineries of Sonoma and Napa counties, let's begin with some history.
At the end of the 19th century, California's budding wine industry was rapidly expanding. The Gold Rush had drawn an influx of people to Northern California in search of the good life, among them pioneering winemakers from Europe, who imported cuttings from Old World vineyards.
But the early 20th century delivered twin blows to the region's wineries. First came the San Francisco earthquake and fire of 1906, which destroyed warehouses full of inventory, and then World War I and its economic challenges.
The passing of the Volstead Act in 1919, banning all manufacturing, sales and consumption of alcoholic beverages, devastated California wineries. Before Prohibition, there were 700 wineries in the state. By the time it was rescinded in 1933, only 40 remained.
During the Great Depression of the 1930s, abandoned winery estates fell into disrepair. Some were revived by new owners during later, more favorable times. The resilient few still thrive today.
These long-lived estates, having stood the test of time, are the ghost wineries of California. They're reminders of the trials faced and the successes achieved by local winemakers and the European immigrants who set the stage for the Wine Country known around the world today. Here are a few to visit.
Buena Vista Winery
Founded in 1857 by Hungarian immigrant Agoston Haraszthy, Buena Vista is the second-oldest winery in California and is often referred to as the oldest premium winery in the state. (The oldest winery in California is D'Agostini Winery, founded in 1856.)
Haraszthy immigrated from Europe in 1840. Following in the footsteps of the forty-niners, he found the perfect terroir for "purple gold" and, as the self-proclaimed Count of Buena Vista, he established a reputation as an experimental vintner, a shrewd businessman and a flamboyant evangelist. He died as he had lived — dramatically — in an alligator-infested river in the jungles of Nicaragua in 1869.
During the Long Depression of 1873-77, the Buena Vista Vinicultural Society, now operating the winery, was forced to liquidate its assets and file for bankruptcy. Phylloxera, an insect pest of grapevines, destroyed the vineyards just before World War I.
Then came Prohibition. In 1941, United Press news executive Frank Bartholomew bought 435 acres of Buena Vista land, replanted some of the original vineyards and restored Haraszthy's historic winery.
The legend of Haraszthy and his winery is now recreated by Buena Vista owner Jean-Charles Boisset, a modern-day version of the eccentric count. The best way to get a taste of the winery's history (and some wine) is to reserve the Barrel Tasting & Winery Tour ($50), which takes visitors on a stroll through the winery grounds and into the Champagne Cellar for a taste of current-release wines. The tour continues into the wine caves where guests can sample wine from the barrel.
Be warned, this ghost winery is among those said to be haunted, so don't be surprised if you see the old count sipping some wine.
18000 Old Winery Road, Sonoma, buenavistawinery.com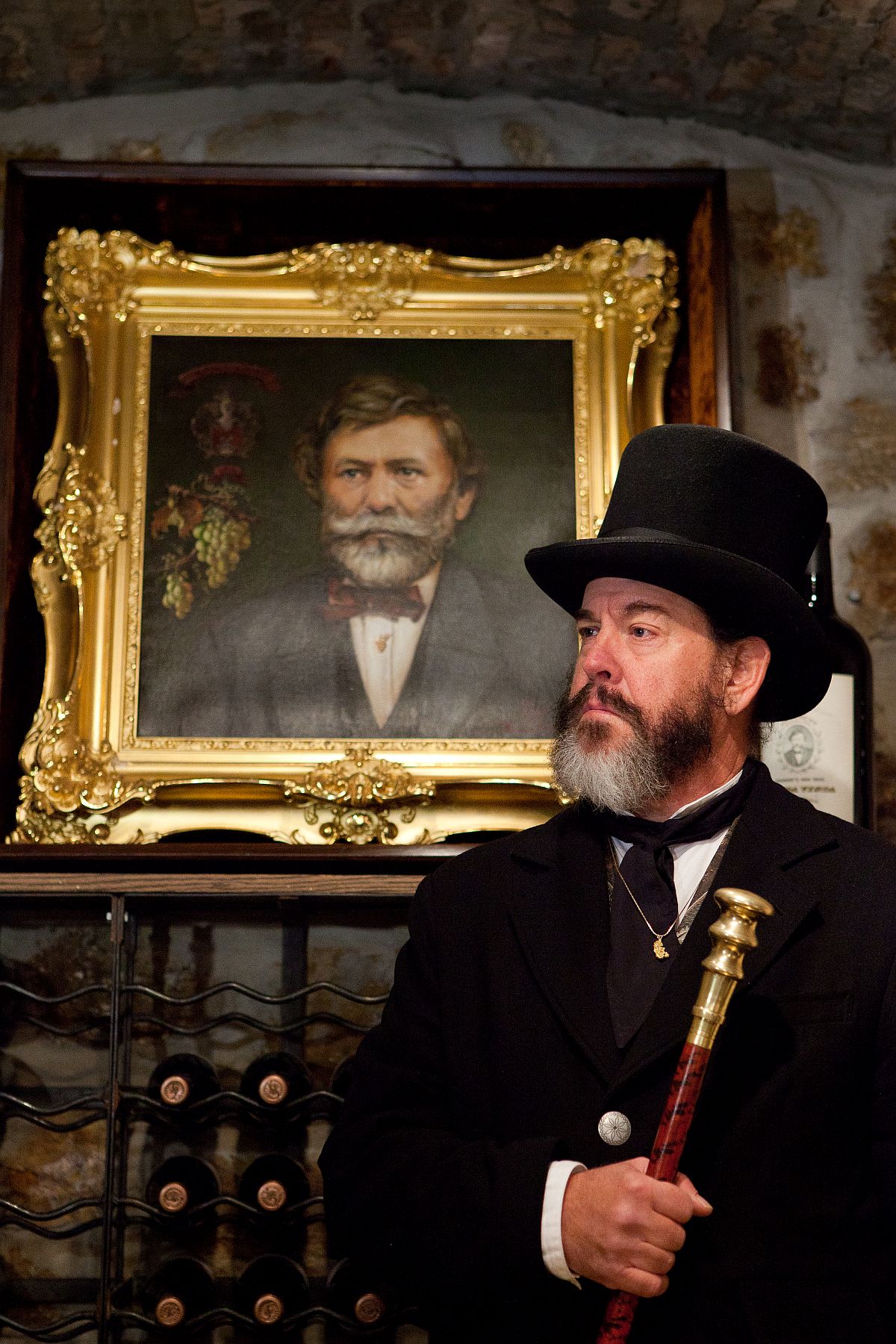 Gundlach Bundschu Winery
The Bundschu family has farmed their Sonoma Valley vineyard estate for 165 years, making Gundlach Bundschu the oldest "continuously family-owned winery" in California.
The winery was founded by Bavarian-born Jacob Gundlach, who bought 400 acres of land in Sonoma in 1858, named the property Rhinefarm and planted 60,000 vines. Ten years later, Charles Bundschu, from Mannheim, Germany, joined the company and, in 1875, became part of the family when he married Gundlach's daughter Francisca.
When Jacob Gundlach died in 1894, Bundschu took over the reins of the family business. The winery held its first vintage festival two years later, celebrating harvest with "song, poems and prose." (The tradition continues to this day with the annual Huichica festival, featuring live music performances, food and wine.)
The 1906 earthquake and fire destroyed the winery's production facilities, 1 million gallons of wine and three family homes. Charles Bundschu, never fully recovering from the shock of the disaster, died four years later, at 68, from an illness contracted during the fire. His sons, Carl and Walter, assumed control of the family business.
After a brief period of renewed success — including 19 awards in the international wine competition at the 1915 Panama Pacific International Exhibition in San Francisco — Gundlach Bundschu Winery faced another challenge. Prohibition forced the family to close the winery and liquidate the company, with just the family Rhinefarm property remaining.
The family pivoted by selling grapes, including to local winemakers following the end of Prohibition. They didn't resume wine production until the 1970s, under the leadership of Walter's grandson, Jim. Jim's son, Jeff Bundschu, was appointed president of Gundlach Bundschu in 2001. Katie Bundschu, Jim's daughter, joined the family business on a full-time basis in 2012 and now serves as vice president for marketing and sales.
Visitors to Gundlach Bundschu, or Gun Bun for short, can choose from a variety of experiences, such as a vineyard and cave tour ($75), which includes "legendary stories" about the Bundschu family and their historic winery, or a tour of the property aboard a Swiss army transport vehicle, or Pinzgauer ($105), with stops and tastings along the route.
2000 Denmark St., Sonoma, gunbun.com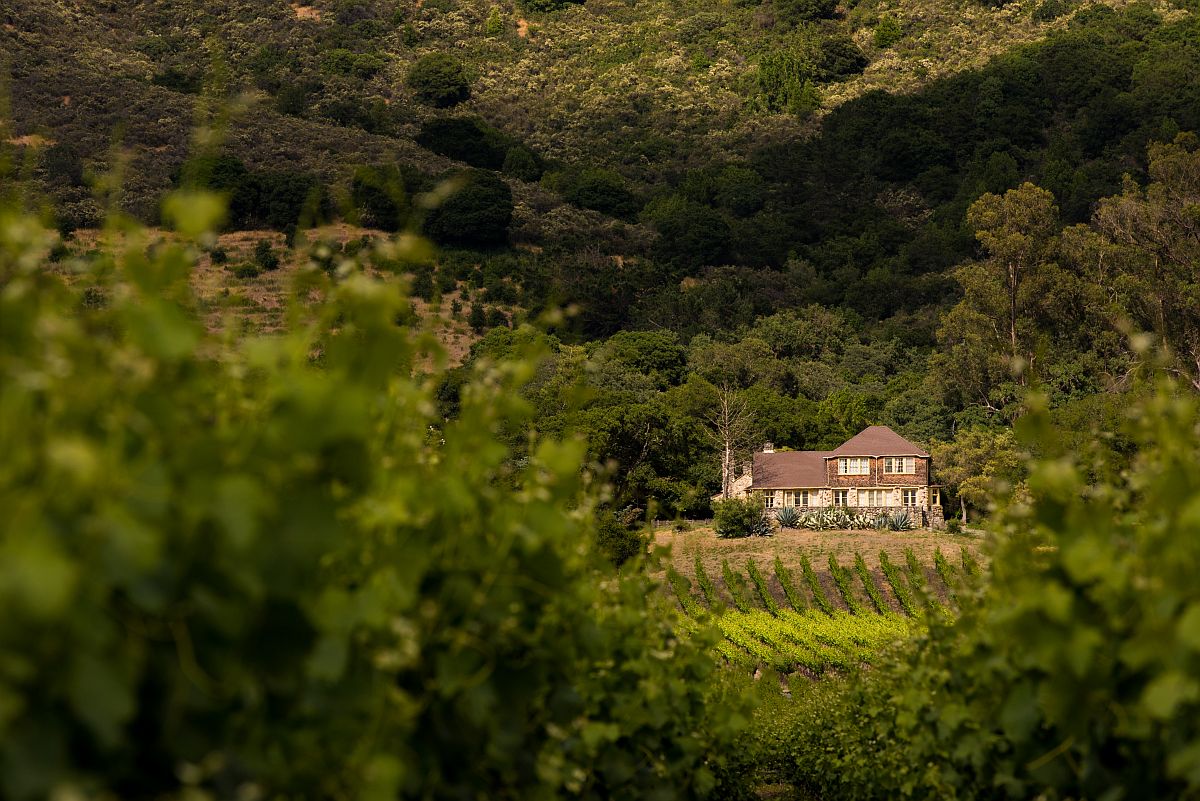 Inglenook
Finnish sea captain Gustave Niebaum arrived in San Francisco in 1868 with a cargo of fur hides and seal skins worth $600,000, collected on an Alaskan journey. He established the Alaska Commercial Co. and grew his fortune.
In 1879, he bought the Inglenook property in Rutherford with dreams of establishing a winery "to rival the very best European chateaus." His winery chateau was completed eight years later and, in 1889, Inglenook received the Silver Medal for Purity and Excellence at the Paris Exposition Universelle.
The 1906 earthquake and the death of Niebaum in 1908 delivered considerable blows to the winery, which eventually shut down during Prohibition. Niebaum's widow, Suzanne, then reopened the winery following the repeal of Prohibition, and Niebaum's grandnephew, John Daniel Jr., continued his granduncle's legacy from 1939 to 1964.
In 1975, Eleanor and Francis Ford Coppola purchased part of the Inglenook property and produced their first vintage of Rubicon, a red Bordeaux-style blend. Eventually, they bought the historic chateau, which they restored in the late 1990s.
Today, visitors can explore the chateau during a Private Library Tour and Tasting ($125) and sip wine paired with food at the winery's European-style bistro.
1991 St Helena Highway, Rutherford, inglenook.com
Chateau Montelena
Chateau Montelena, located at the foot of Mount Saint Helena, was founded in 1882 by Alfred Tubbs, an entrepreneur from New Hampshire who came to San Francisco in early 1850.
Tubbs had made a fortune from the rope business during the Gold Rush and, together with his brother Hiram, had established a successful chandlery business and cordage factory in San Francisco. In 1882, he purchased 254 acres of land just north of Calistoga and built a large home and winery, which he named Hillcrest Estate. The original winery burned down and was replaced by two stone buildings, later named Chateau Montelena.
Winemaking at Chateau Montelena ceased with the onset of Prohibition, and Tubbs pivoted to selling grapes. In 1958, the Tubbs family sold the winery to Yort Wing Frank, who, together with his wife, Jeanie, created a Chinese garden and Jade Lake on the property.
Ten years later, the winery sold to Lee and Helen Paschich, who brought in Jim Barrett, a lawyer, as partner. Barrett replanted the vineyard and, in 1976, with Mike Grgić as winemaker, the Chateau Montelena 1973 chardonnay won first place in the white wine section of the historic Judgment of Paris wine competition.
Jim Barrett's son, Bo Barrett, is now the winemaker at Chateau Montelena. Visitors can taste wines and tour the property by reservation ($55-$120, depending on experience). Limited walk-ins also are available 10 a.m. to 2 p.m. daily.
1429 Tubbs Lane, Calistoga, montelena.com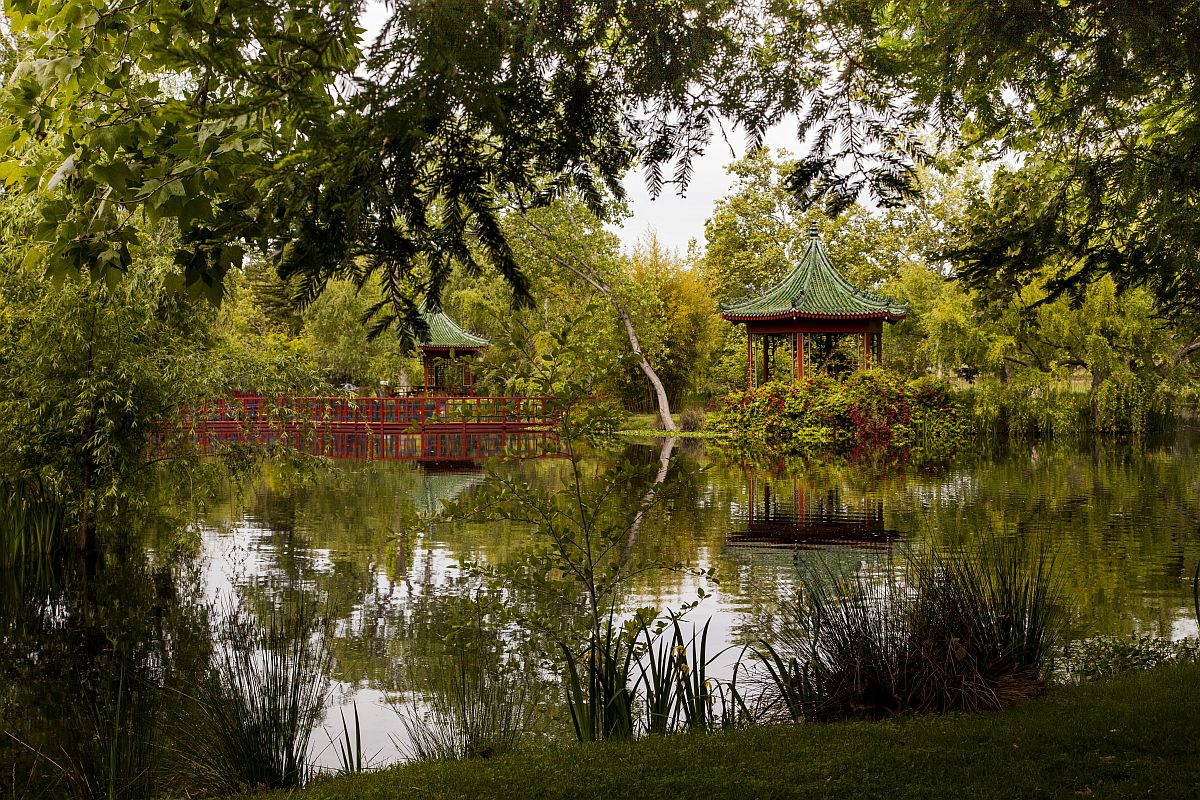 Hall Wines
In 1873, New England sea captain William Peterson bought 49 acres of land in northern Napa Valley, planted grape vines and set about becoming a winemaker. By 1885, he had completed the construction of a 5,000-square-foot winery, built from solid stone and wood.
Shortly thereafter, phylloxera destroyed Peterson's vineyards, and the old sea captain decided it was time to return to the East Coast. He sold his vineyard property to San Francisco building contractor Robert Bergfeld, a German immigrant, who chiseled away Peterson's name above the winery entrance and replaced it with his own.
Bergfeld restored the vineyards and then produced wine for 12 years at his namesake winery before it sold again and then closed during Prohibition. It reopened as the Napa Valley Winery Cooperative after Prohibition was repealed, allowing grape growers who bought into the co-op to ferment, produce and sell their wines at the winery.
In 2003, Kathryn and Craig Hall purchased the Bergfeld Winery. Three years later, they started a seven-year process to restore the historic stone and wood winery building, which had fallen into disrepair.
Today, it serves as a tasting room and visitors center and Hall Wines encompasses nine vineyards, including the historic Bergfeld vineyard, which captain Peterson planted in the late 1800s. Visitors can explore the historic winery and grounds in St. Helena during the Hallmark tour ($75), which also introduces them to the artwork displayed around the property.
401 St. Helena Highway S., St. Helena, hallwines.com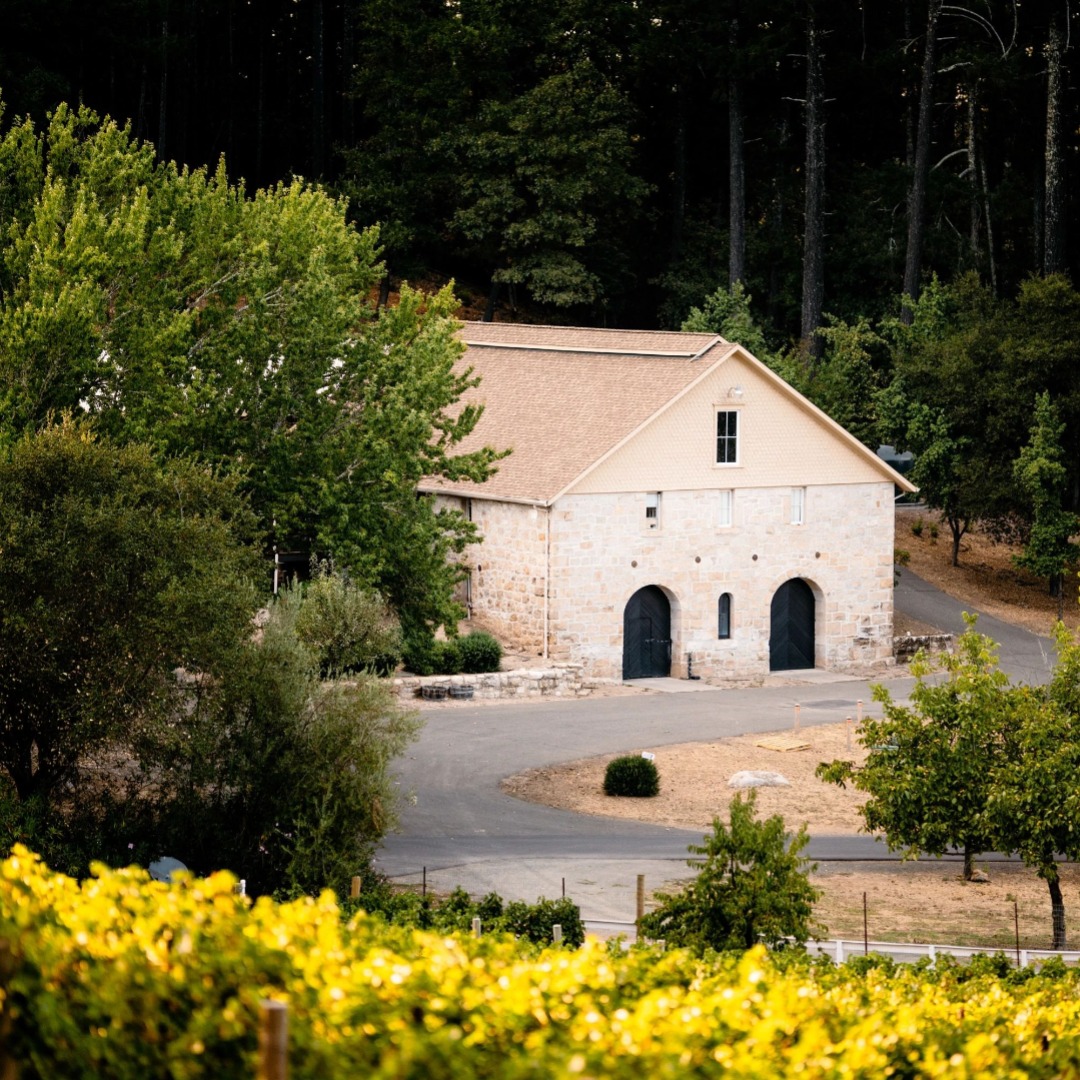 La Jota Vineyard Co.
Founded in 1898 by Frederick Hess, a Swiss immigrant, La Jota earned international recognition when it won a bronze medal for its Blanco wine at the 1900 Paris Exposition and then gold at the St. Louis World's Fair of 1904.
Despite its early success, the winery didn't survive Prohibition and remained abandoned for more than 50 years until it was purchased by former oilman Bill Smith in 1974 and reopened in 1982.
In 2005, California wine pioneer Jess Jackson (founder of Kendall-Jackson) and his wife, Barbara Banke, purchased La Jota Vineyard Co. Today, winemaker Chris Carpenter and his team produce small lots of cabernet sauvignon, merlot, cabernet franc and chardonnay from the winery's Howell Mountain vineyards.
This year marks the 125th anniversary of La Jota Vineyard Co. To celebrate, the winery will re-release one of its "most notable and memorable vintages" each month. Visitors can get a taste of history in the original winery building, which Hess built from volcanic ash rock quarried on the property.
1102 Las Posadas Road, Angwin, lajotavineyardco.com