If there's one thing Jayme Powers wants wine drinkers to know, it's that Champagne and other sparkling wines are for every day — not just special occasions. But as the holiday season approaches, no one can deny that they become top of mind.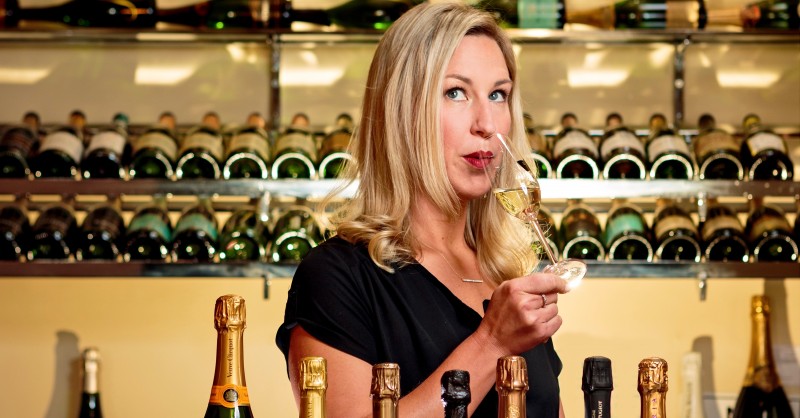 Powers, owner of SIGH bubble lounge in Sonoma, has long loved sparkling wine. The title on her business card is bubble boss, her customers are bubbleheads, and her tasting room offers carefully selected choices from around the world.
So, boss, what to serve for the holidays?
"If you're looking for something that's more approachable, to drink on a daily basis, try the Anna de Codorniu Brut Rosé ($22) from Spain," she said. "Its packaging is eye-catching, too.
"For the middle price range, I suggest Schramsberg Blanc de Noirs ($48). It's a delicious, Pinot Noir-driven sparkling wine from one of the most historic wineries in Napa Valley."
To impress even the most discerning wine connoisseur, Powers recommends the Lelarge Pugeot Quintessence ($72), from a small Champagne winery in France that grows its own grapes. "It's from one of my favorite producers, and it isn't found in most stores," she said.
To dress up the glass a little more, "Add a little pomegranate juice and float a few seeds."
SIGH offers fizz by tasting flight, glass and bottle. Cheese plates and beer "for the people who don't like sparkling wines" are also available.
29 E. Napa St., Suite C, Sonoma, 707-996-2444, sighsonoma.com