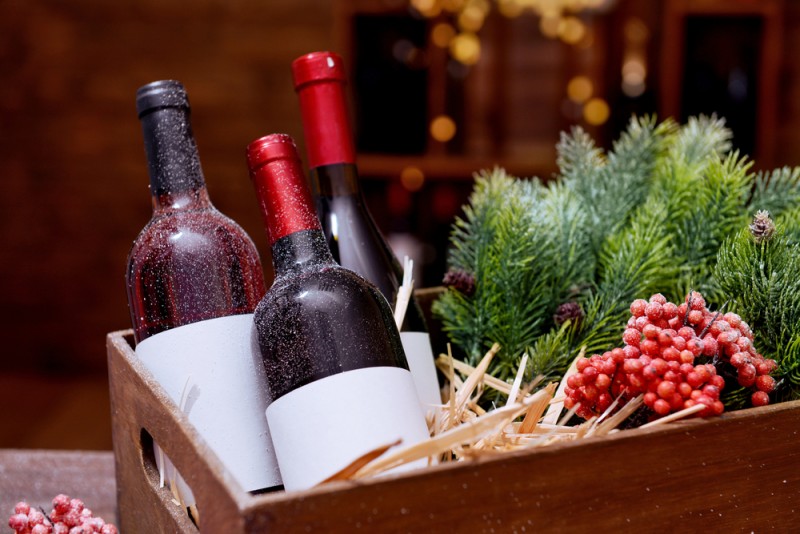 Winter is a wonderful time to break out the good stuff, to celebrate and enjoy finer foods and moments with friends and family. Seek out these bottles for your Thanksgiving table.
WHITE BLENDS for Seafood
If you like…
Lasseter Family Winery 2014 Voilà Sonoma Valley Sauvignon Blanc-Semillon ($46)
Pixar founder John Lasseter and his wife, Nancy, continue to hone a different craft in Glen Ellen, growing a wide range of grapes that become worthy wines. This complex, creamy white is made of 50 percent Semillon, 29 percent Sauvignon Blanc and 21 percent Sauvignon Blanc Musque, the grapes sourced from the Monte Rosso and Leveroni vineyards. The wine is fleshy and full of fig flavor, laced with mild lemon, quince and vanillin oak.
You might also like…
Blue Rock Vineyard 2015 Sonoma Coast Baby Blue Blanc ($24)
From an Alexander Valley producer known better for its lovely Cabernet Sauvignon, this sublime white blends Sauvignon Blanc, Semillon and Viognier, with a light-bodied frame. Lychee meets lemon, lime and wet stone on the finish, the wine begging for matching with something from the sea.
CABERNET SAUVIGNON for Family Gatherings
If you like…
Jackson Estate 2013 Alexander Valley Cabernet Sauvignon ($38)
This wine is made from a collection of vineyards dotted along mountainous ridgelines and benchlands, most planted along the Mayacamas range. Winemaker Randy Ullom captured Cab's classic characteristics of dried sage, cedar and pencil shavings, supporting that savory personality with bright acidity and structured tannins.
You might also like…
Daniel Cohn Wine Co. 2014 Bellacosa North Coast Cabernet Sauvignon ($22)
Dan Cohn grew up on the B.R. Cohn Winery property in Glen Ellen and now has his own brand, intent on producing affordable, high-quality wines. This is such an example, a meaty, spicy wine with aromas of wood smoke, cardamom and black pepper. Full-bodied and oaky, its ripe and satisfying dark-fruit flavors linger on the finish.
PINOT NOIR for Post-Hike Warming
If you like…
WesMar Winery 2013 Balletto Vineyard Russian River Valley Pinot Noir ($42)
A light, clear and bright wine from a modest, familyowned winery, this small-production bottling offers juicy layers of earthy cardamom spice and black cherry, seamless texture and gentle minerality.
You might also like…
Decoy 2014 Sonoma County Pinot Noir ($25)
Easier to find than many single-vineyard Pinot Noirs, this larger-production wine doesn't skimp on flavor or quality. It has an impressive forest- floor layer that lends a savory undertone. Medium in body, it has dark fruit, hints of molasses and citrus, and firm tannins.
SWEETIES for After Dinner
If you like…
Chalk Hill 2013 Chalk Hill Estate Vineyard Selection Botrytised Semillon ($45)
This wine has a Sauternes-like personality, offering a thick and sweet mix of tropical mango and fig fruit dipped in honey.
Smoothly rich and concentrated, it pleads for service with cheese, preferably blue.
You might also like…
Merriam Vineyards 2014 Russian River Valley Late Harvest Sauvignon Blanc ($25)
Dark golden in color, this small-production wine is lush and loaded with baked pear, mango and honey flavors. Concentrated and viscous, it has enough acidity to provide brightness on the finish.
Subscribe to Our Newsletters!