Whether it's outdoor entertaining, a graduation celebration or finding the perfect gift, locals and visitors can always find something special when they shop in Sonoma. With warmer temperatures and clear skies, these finds from Amy Schaus are sure to bring sunny smiles.
---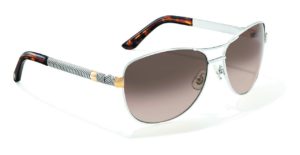 Search the Skies
Grab these aviator sunglasses and step out in style. With 100 percent UVA/UVB protection, they shield eyes from damage and look summertime chic. Featuring two-tone rims, these Acoma glasses by Brighton are a great mixed-metal look, perfect for the bohemian Sonoma gal.
$115, The Classic Duck, Montgomery Village, 2400 Sonoma Ave., Santa Rosa, 707-575-0755, theclassicduck.com
---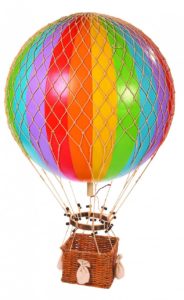 Balloon for a Room
Look to the summer skies in Sonoma and you're bound to spot a hot-air balloon. Capture that magic year-round with this artistic rendition for the home. Designed to hang from the ceiling, these sculptures are available in two sizes and in colors of red, blue, green, yellow and rainbow. They make a big impact when grouped in multiples.
$45-$85, The Candlestick, 38 W. Spain St., Sonoma, 707-933-0700, thecandlestick.com
---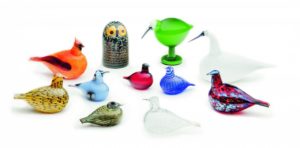 Not a Flock of Seagulls
Created by Finnish designer Oiva Toikka, these glass birds are treasured by art collectors throughout the world. Individually mouth-blown, these iittala birds have taken flight with many who eagerly anticipate the release of a new design each year.
$326-$655, The Passdoor, The Barlow, 6780 McKinley St., No. 150, Sebastopol, 707-634-0015, thepassdoor.net
---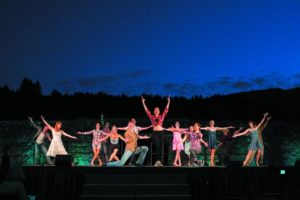 Best Night Ever
Share the magic of live performance with a gift certificate to one of Transcendence Theatre Co.'s award-winning "Broadway Under The Stars" concerts this summer. Featuring accomplished Broadway and Hollywood performers in the majestic open-air winery ruins at Glen Ellen's Jack London State Historic Park, the 2016 season runs from June 17 to Sept. 11.
$274 VIP Experience gift certificate (two VIP tickets), $45 general admission, 877-424-1414, bestnightever.org
---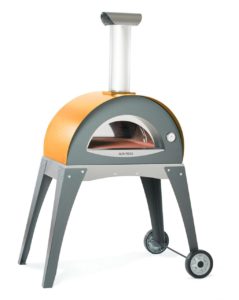 Fired Up
Summer in Sonoma is the perfect time for alfresco dining. Impress guests by firing up the Alfa Forno Ciao wood-fire pizza oven. This compact, easy-to-use oven will get you cooking in minutes. The Italian beauty can also cook roasts and bake bread and cake.
$1,699, Outdora, 128 W. Napa St., Sonoma, 707-833-5300, outdora.com
---
Inspired by the patterns found in Mexican Talavera pottery, these bowls are stylish and practical. Made of melamine composed of 30 percent bamboo fiber, this four-piece set is durable and shatterproof — a bonus for outdoor entertaining.
$59.95, Williams-Sonoma, 605 Broadway, Sonoma, 707-939-8974, williams-sonoma.com
---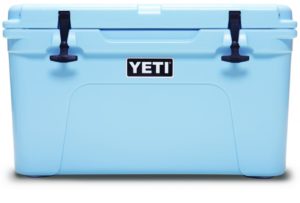 Quench the Thirst
The Yeti Tundra 45 is a heavy-duty cooler that is nearly indestructible. It holds 26 beverage cans and 35 pounds of ice, and its easy portability means it can be taken to the river, coast or campground. Attach it to a truck bed and your drinks will remain cold and secure wherever you go.
$349.99, Garrett Ace Hardware, 1340 Healdsburg Ave., Healdsburg, 707-433-5593; 10540 Old Redwood Highway, Windsor, 707-433-6590, garretthardware.com
---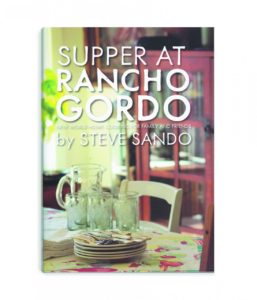 Rancho Gordo Beans
Located in Napa, Rancho Gordo grows and sources a vast variety of heirloom beans. Farmed in small batches, these beans have distinctive flavors not found in grocery store legumes. "Supper at Rancho Gordo" features more than 50 recipes, including an Italian white bean tuna salad. Want to cook at home? You can order beans online directly from Rancho Gordo or check the website for local purveyors.
Cookbook, $24.95. Most heirloom beans are $5.95 a pound at ranchogordo.com
---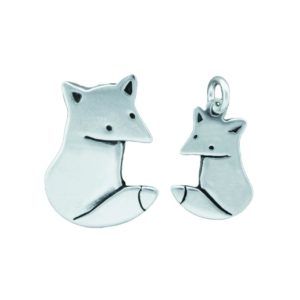 Dynamic Duo
These sweet critter charms make a lovely gift for any mother-daughter duo. Designed by Oakland artist Mark Poulin, the sterling-silver necklace sets are available in squirrels, foxes, whales, owls and whimsical combinations such as angel dogs and rocket cats.
$65, B Street Mercantile, 316 B. St., Petaluma, 707-766-6800, bstreetmercantile.com, markpoulin.com
---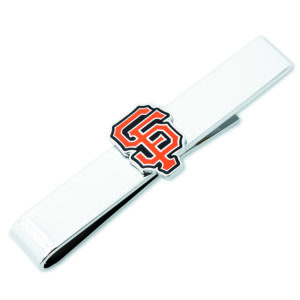 Cuff 'Em
Cufflinks are making a comeback. For the dapper dude and fashionista gal, these links instantly take attire up a notch. Available in a variety of fun styles inspired by pop culture, sports teams and politics, they are conversation starters to say the least. Tie bars are also available in similar designs.
$34-$125, Rete California, 114 Matheson St., Healdsburg, 707-431-4200, retecalifornia.com
---

Summertime LBD
With cross-back straps and a sleek V-neck, this fit and flare dress in stretch ponte knit is guaranteed to flatter figures of any size. Available all year in black, the seasonal kelly green shade will pop at garden parties and summer events. Made in the U.S., the A-line skirt has pockets, a welcome bonus.
$119, Mad Mod Shop, The Barlow, 6780 McKinley St., No. 140, Sebastopol, 707-329-6113, madmodshop.com
---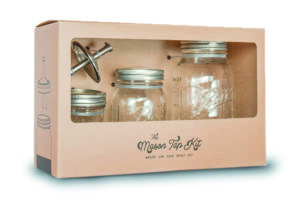 What's on Tap?
Have fun crafting your own flavorful concoctions at home with the Mason Tap Kit from Brooklyn, N.Y., design studio W & P. With three glass Mason jars and a stainless-steel pour spout, the kit provides everything you need to make your own infused oils, spirits and waters.
$35, B Street Mercantile, 316 B. St., Petaluma, 707-766-6800, bstreetmercantile.com
---
Subscribe to Our Newsletters!