As summer sashays onto center stage, it's time to kick back from the grind of work and school and soak up the warm rays of the sun. Have a few laughs with our absolutely unserious, totally fun-tacular lineup of Sonoma-sold goodies.
FOOD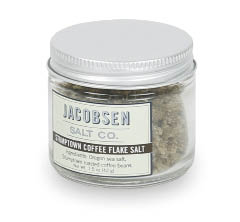 Worth Its Weight in Salt: Hand-harvested sea salt from Oregon infused with Portland's Stumptown Hair Bender coffee? It's a thing. Sprinkle it on top of ice cream, chocolate chip cookies or brownies, and you'll get how very delicious flavored salts can be. Oh, and with acorn squash and brown sugar? Heaven.
$11.95, Partake by K-J, 241 Healdsburg Ave., Healdsburg, 707-433-6000, partakebykj.com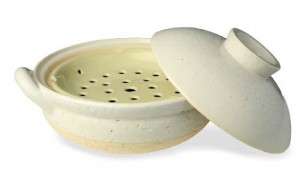 Get Steamed: Inspired by steamers made in seventh-century Japan, this handmade Mushi Nabe donabe is a stylish clay pot that goes from oven to table with grace. Produced in Iga, Japan, of ancient layers of earth, the pot has high heat retention and is a future heirloom to pass down through the generations. Plus, you can cook everything over a gas flame in a single pot (fewer dishes to wash).
$180, Healdsburg Shed, 25 North St., Healdsburg, 707-431-7433, healdsburgshed.com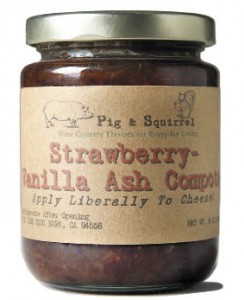 Pass This to the Guy in the Rolls Royce: You had us at vanilla ash. Well, at least my curiosity. Chef Eric Magnani crafts a full line of exotic preserves from the bounty of the county, but we're especially fond of the mix he's created of local strawberries, white balsamic vinegar and roasted vanilla beans. Perfect for cheese plates and luxe PB&Js.
$12, Serendipitous, 2322 Midway Drive, Montgomery Village, Santa Rosa, 707-528-7888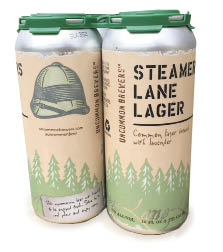 An Uncommon Brew: This light summer brew made in Santa Cruz by former Sonoma resident Alec Stefansky is kissed with a hint of lavender blossom, making for a slightly floral (but in no way soapy) sipper. Need a little deeper dive into the dark? Uncommon's Bacon Brown Ale is smoky yet subtle with
just a hint of pork.
$4.75, The Epicurean Connection, 122 W. Napa St., Sonoma, 707-935-7960, theepicureanconnection.com
GIFTS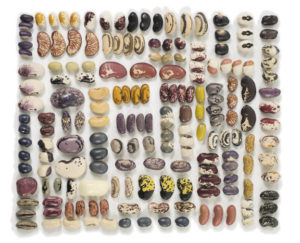 How Does Your Garden Grow?: Ours goes international with rare seeds from around the world. Seed explorers search the world for native plants, some of which have never been offered in North America. They include China's Himalayan honeysuckle and Italy's heirloom arancino melons, Egyptian ludmilla and India's black carrots. Plus, by purchasing these seeds, you'll help sponsor botanical explorer Joseph Simcox in his ongoing journeys to save the world's heirloom seeds.
$3 and up, Baker Creek Heirloom Seeds at the Petaluma Seed Bank, 199 Petaluma Blvd. N., Petaluma, 707-733-1336, rareseeds.com/petaluma-seed-bank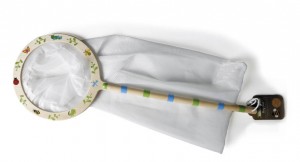 Don't Let It Flutter By: Who knows what kind of flying critter you can catch with a child-size butterfly net? It could be dragonflies, butterflies, ladybugs or the moth that's been buzzing around your room for hours. Keep it to catch-and-release, please, because these bugs have a job to do.
$9, The Toy Shop, 201 W. Napa St., No. 1, Sonoma, 707-938-1197, visit on Facebook.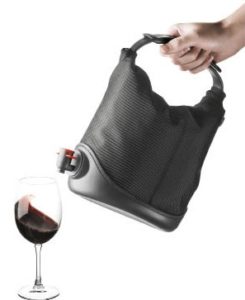 BYO Wine Bag: Transform the lowliest white Zin into a picnic-worthy pink instantly. This tony tote enhances even the most egregious beverage choices, holding a party-starting 3 liters of box wine. Just ditch the cardboard and slip in the spigot. Boom! Instant party, no glass, everyone's happy.
$63, Macy's, 800 Santa Rosa Plaza, Santa Rosa, 707-523-3333, macys.com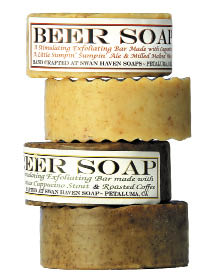 For the Beer Lover: Suds with your suds? Exfoliate, condition and make yourself smell oh-so-malty with Lagunitas Brewing Co.'s Beer Soap infused with its Little Sumpin' Sumpin' Ale. You'll be brewery-fresh.
$7, Lagunitas Brewing Co., 1280 N. McDowell Blvd., Petaluma, 877-684-1020, store.lagunitas.com
STYLIN'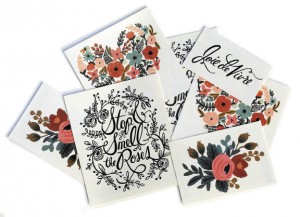 Tattoo You: Give yourself that freshly inked look without the commitment. Designed by professional artists, these classy press-on tats come in a variety of styles, from nautical to botanical. For warmer weather, we're fond of the florals that look good enough to sniff, depending, of course, on where you put them. Added bonus: It'll really freak out your mom.
$5, Serendipitous, 2322 Midway Drive, Montgomery Village, Santa Rosa, 707-528-7888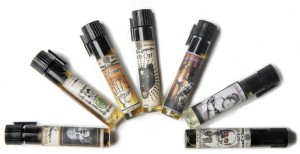 A Noseful of Wonderful: Who wants to smell like a rose garden when you can smell like something far more intoxicating? Literally. Valley of the Moon alchemist Monica Valentine mixes cannabis oil with frankincense, patchouli and citrus for an earthy, heady scent that's pure Sonoma. We're also nuts for "Padma," with mango, coriander, amber and rare agar wood, and "Fat Lady" roll-on scent (from the Krazy Karnivale Side Show collection), which has notes of caramel apple, cotton candy, funnel cake and ice cream.
$16.50, etsy.com/shop/AelfwineBotanicals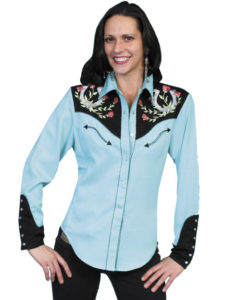 Cowgirl Up, Sister!: You don't have to rope cattle to appreciate this real-deal Western embroidered shirt. Pair with Wranglers for barnyard chic, or mix it up with a little leather and lace and let everyone know you're a little bit country, a little bit rock 'n' roll.
$85, Lonesome Cowboy Ranch, 18135 Highway 12, Sonoma, 831-262-6976, lonesomecowboyranch.com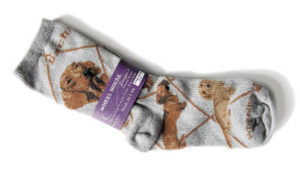 Doxie Soxies: Just try to resist the charm of a wiener dog enclosing your tootsies. The clown of the canine world can't help but make you smile with each step you take in these socks, bending and stretching its squat little body for your entertainment. Are you more of a Lab or Shih Tzu lover? They've got those as well.
$9, Three Dog Bakery, 526 Broadway, Sonoma, 707-933-9780, facebook.com/ThreeDogBakerySonoma
Subscribe to Our Newsletters!