For impressive Valentine's Day pomp, pop the cork on a bottle of bubbles — Champagne, California sparkling wine, Spanish cava or even Prosecco — and serve it in glasses as seductive as you hope the evening will be. But which ones? Here's a guide.

GOOD
The tall, trusty flute is a solid choice, its slender body encouraging a furious stream of bubbles. Yet the flute doesn't allow much oxygen to get into the wine and open up its aromas and flavors. Connoisseurs, pass on this one.

BETTER
Tulip-shaped stems such as this one combine the flute's bubble-encouraging length with a slightly wider bowl. This shape aerates the wine, releasing the compounds that give sparklers their smell and taste.

BEST
Producers in Champagne, France, are increasingly serving their bubbly in stemware with the round bowl of a white-wine glass and an aroma-focusing flanged lip. These tulips on steroids have enough surface area to fully free up Champagne's delicate aromas and flavors, and are voluptuous in their own right. Find this Lehmann Référence Jamesse Grand Champagne glass at K&L Wine Merchants in San Francisco, klwines.com.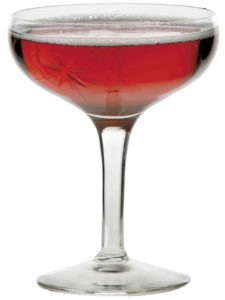 FORGET IT
The shallow, saucer-shaped glass known as a coupe was popular in the 1960s, but no more. Said to be modeled on the left breast of Marie Antoinette, its shallowness allows bubbles to quickly dissipate, mutes the aromas and holds only a few sips. Save this novelty for margaritas and daiquiris.
Fun Fact: To mark her 40th birthday, model Kate Moss created her own coupe, molded from her left breast
(a diminutive A-cup size).