"Welcome to Don Julio's," is the first thing you hear when you enter the family run restaurant in Rohnert Park. Although the business has been open for less than 2 years, it has already made a name for itself thanks to its original pupusas.
"Pupusas are well known all throughout El Salvador, but the women in my family have tweaked the traditional recipe and created their own," said Evelyn Sanabria-Grande, who, with the encouragement of her two sons and husband, decided to quit her job at a restaurant and open her own.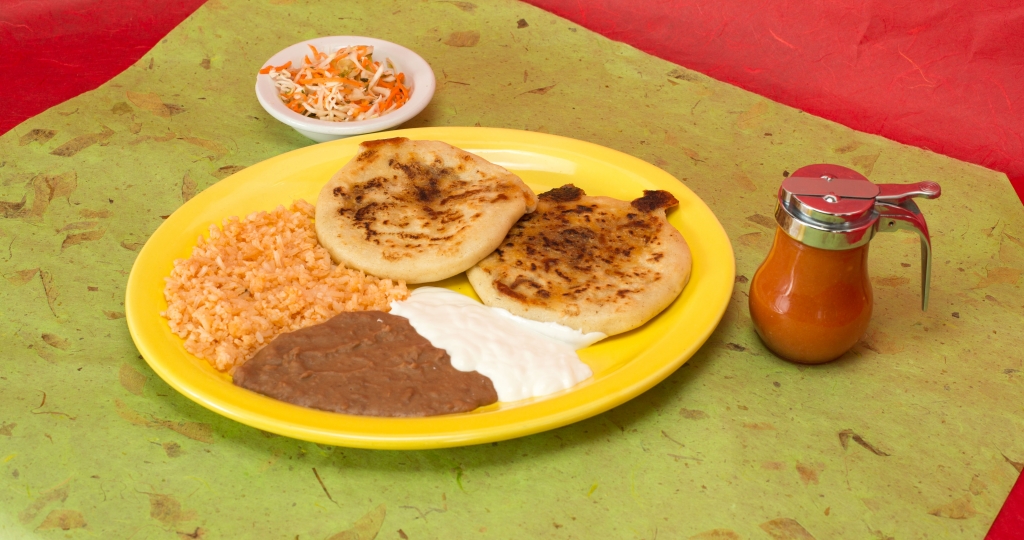 The most ordered pupusa is called 'revuelta;' it includes beans, cheese and your choice of chicken or pork rinds all inside soft handmade dough.
Every pupusa is served with tomato salsa and a side of 'curtido,' a slaw made with lightly fermented cabbage, carrots and vinegar. In addition to the pupusas, Don Julio's Rincon offers tropical burritos with your choice of marinated meat and mango, apple, chipotle or corn salsa.
Don Julio's was ranked the 76th best place to eat in America in 2015, according to Yelp's top 100. "We want to continue growing," said Carlos Alas-Grande, Evelyn's older son. "Our next step is to open a second venue in Santa Rosa," he added. Alas-Grande also engineered Don Julio's most recent menu item the pupusa burger, which is now available at the restaurant.
To try these delicious foods, visit Don Julio's Rincon located on 217 Southwest Blvd, Rohnert Park. Open every day, except Wednesday, from 9 am to 9 pm.
And to delight your sight, here are some pictures of their dishes…