Hop heads, mark your calendars.
Feb. 6 is the day Pliny the Younger, one of the most sought-after beers in the world, will be released at Russian River Brewing's taproom in downtown Santa Rosa. The wait in line on that Friday will be long, as much as eight to 10 hours, and it will continue for two weeks, until the casks of "Younger" go dry.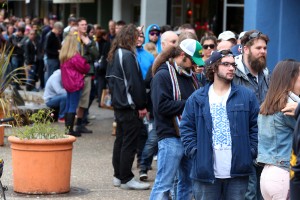 Younger, a triple India Pale Ale that the Beer Advocate website ranked No. 1 in the U.S. in 2010, is produced just once a year and in extremely small quantities: only on draft, never in bottle. A few pubs outside of Santa Rosa serve Younger, but the vast volume of the high-alcohol, scintillatingly hoppy yet ultra-smooth beer is sold at Russian River Brewing. Outlasting the long lines is a badge of honor; scoring a 10-ounce glass is a bucket-list check-off.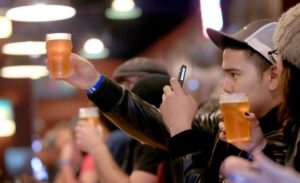 Russian River brewmaster Vinnie Cilurzo and his co-proprietor wife, Natalie, will serve Pliny the Younger to some 15,000 customers in its 14-day run at their Fourth Street pub. Doors open at 11 a.m. each day. And there are rules. No open containers in line. No smoking within 20 feet of business entrances or where people gather. No blocking access to other businesses. And above all else: no taking cuts.
If you miss out on Younger, take comfort in knowing that its sibling, the double IPA Pliny the Elder, is served year-round, though with a little less cachet.