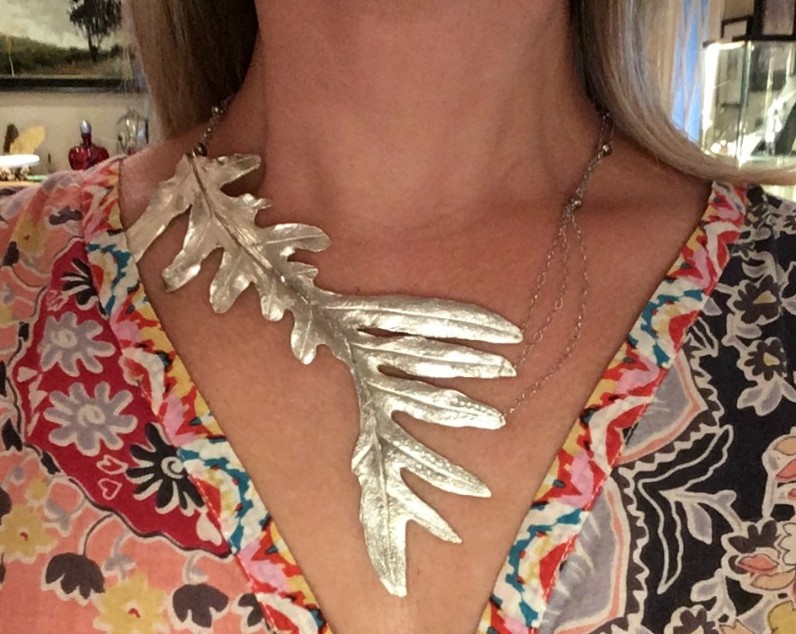 Few objects symbolize the beauty of autumn better than fall leaves. Rarely do we examine a leaf's intricacies – its veins, curves, ridges and imperfections. But study a fallen leaf up close and you may agree that they are nature's works of art. That is how Santa Rosa jewelry artist and organic metal sculptor, Michelle Hoting, views leaves, petals, acorns and other flora found here in Sonoma County and in her travels.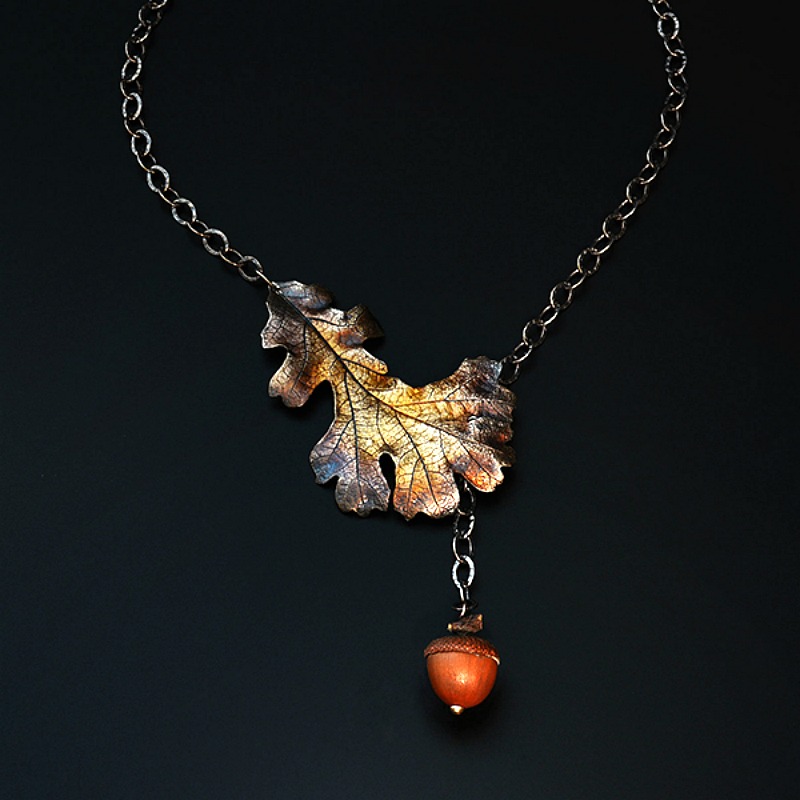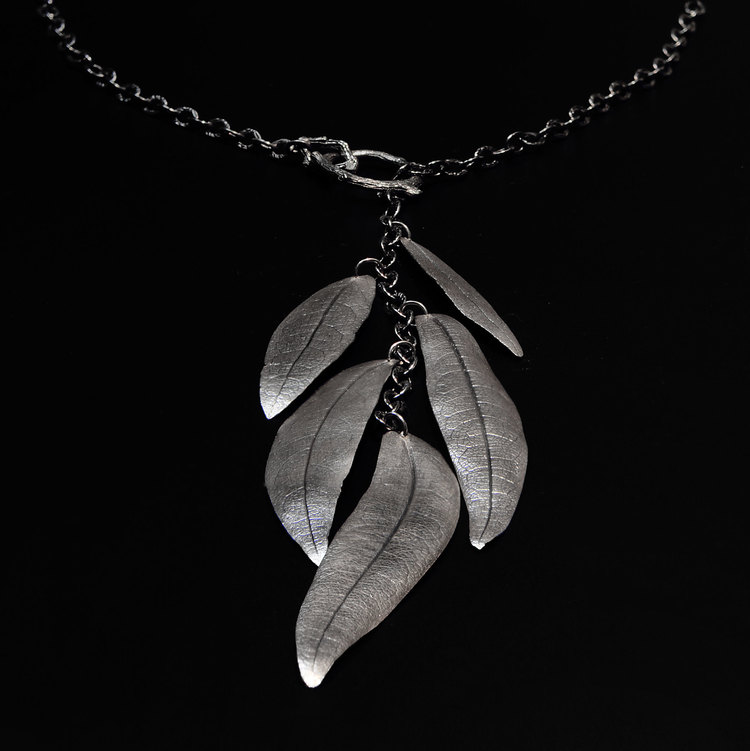 Michelle Hoting designs distinctive wearable art – for every season – in her Santa Rosa studio and is among the artists selected to participate in Sonoma County Art Trails 2016 Open Studios, beginning October 8th.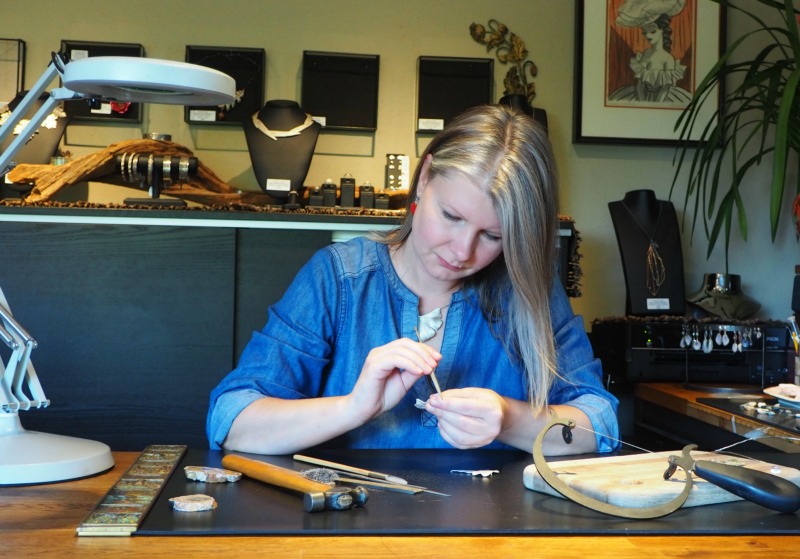 Natural leaves are one of Hoting's favorite subjects when creating her one-of-a-kind pieces, inspired by her love for nature and the outdoors.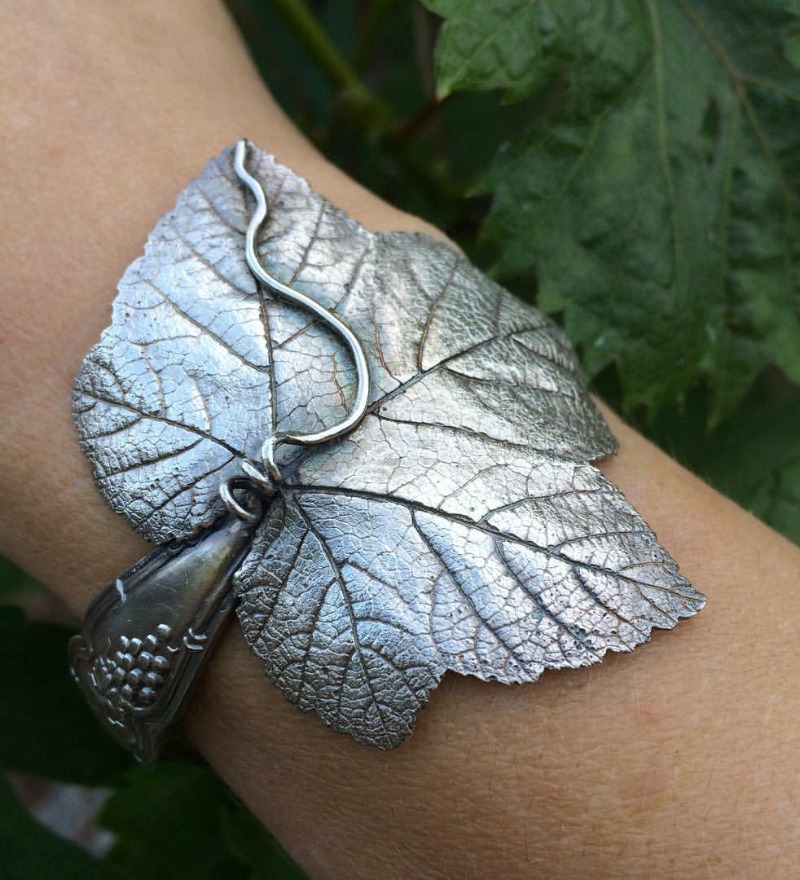 Using leaves from oak and ginkgo trees, grapevines, sage leaves and other flora that catches her eye, Hoting carefully and meticulously casts these delicate items in her studio with a special technique she developed.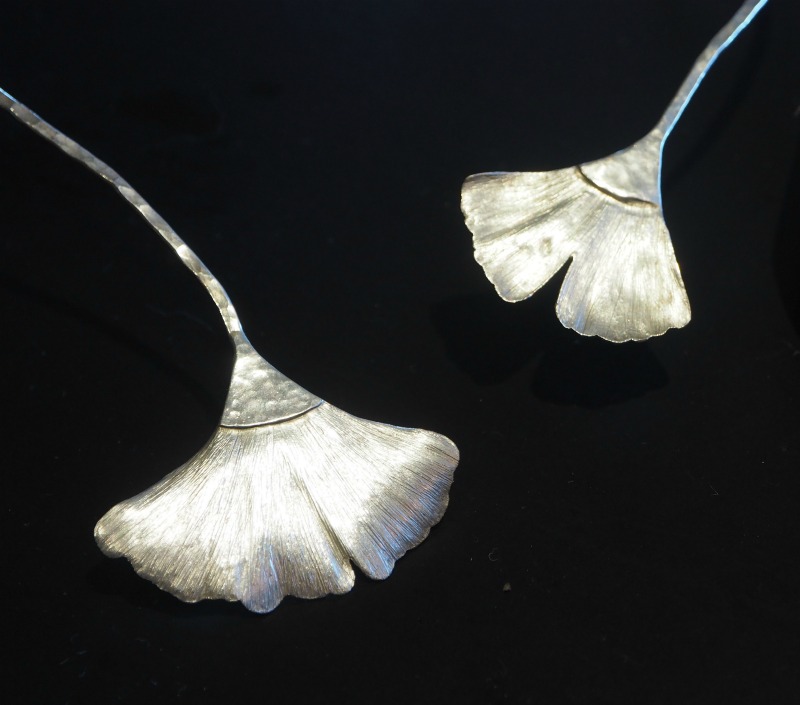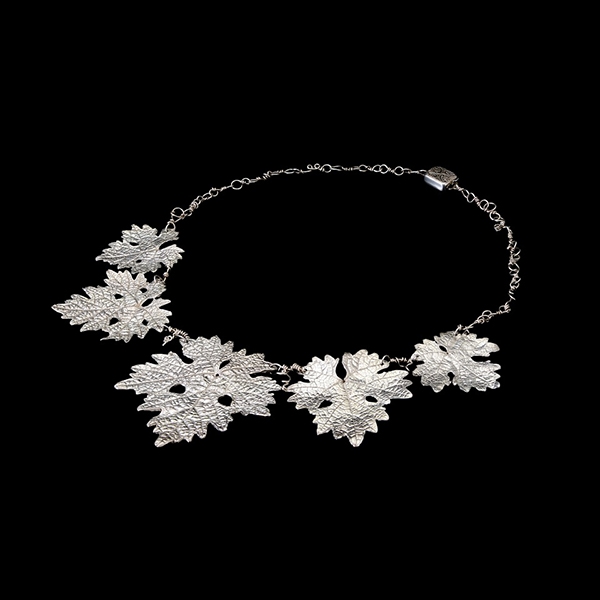 Hoting calls her techinique "Lost Leaf Casting" which uses pure silver Hoting sources from recycled electronics. This technique brings out even the subtlest of details in the leaves. Hoting describes this technique as similar to nature's way of creating a fossil, only in Hoting's case it doesn't take 10,000 years to create, thankfully.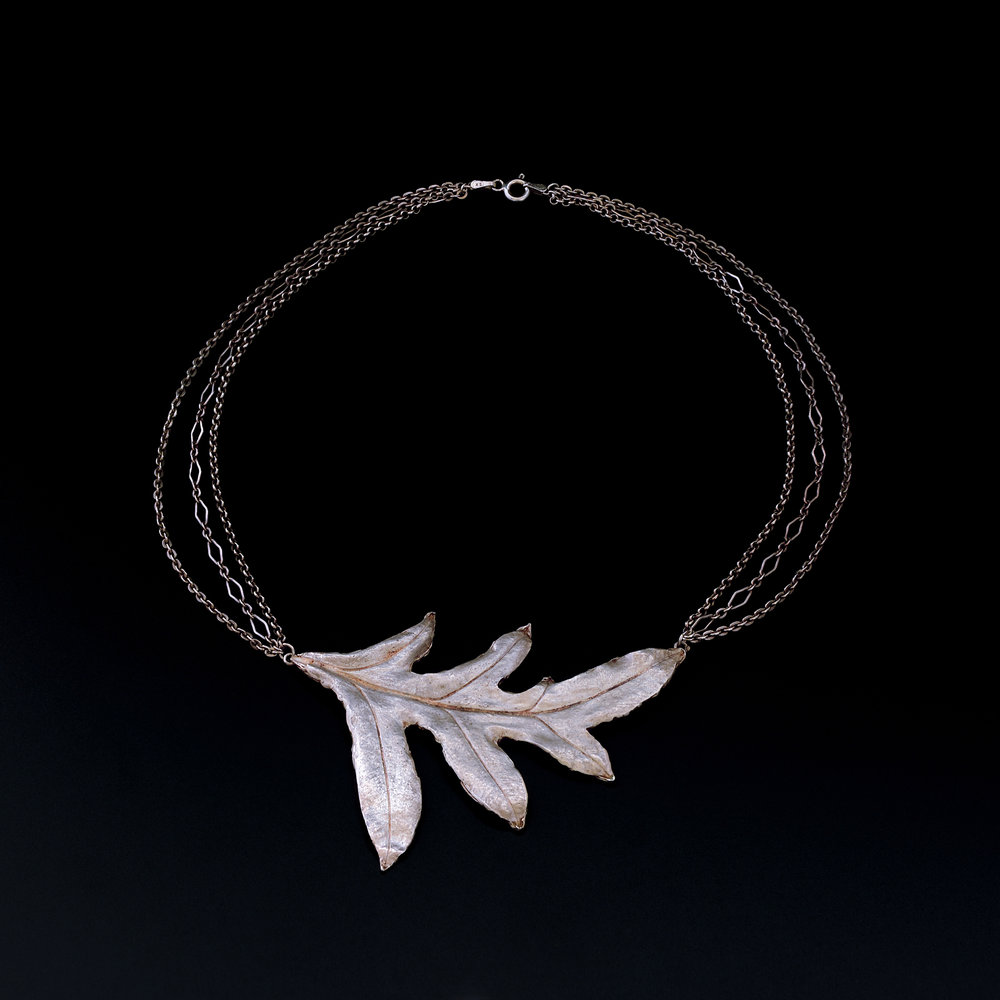 No two pieces of Hoting's are alike, including her sets of earrings. While they may compliment each other and appear symmetrical on the wearer, they are separate pieces cast from individual leaves.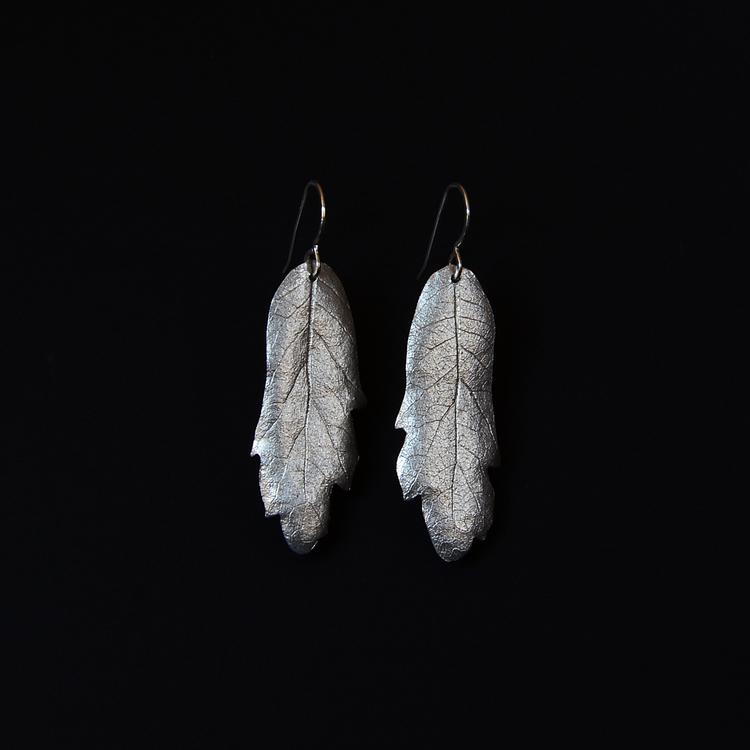 The day I visited her studio, she was working on casts of two similar ivy leaves that would soon be a pair of earrings. Nearly identical yet with their own characteristics, Hoting has an eye for finding just the right leaves to compliment one another and more importantly, the fortunate wearer.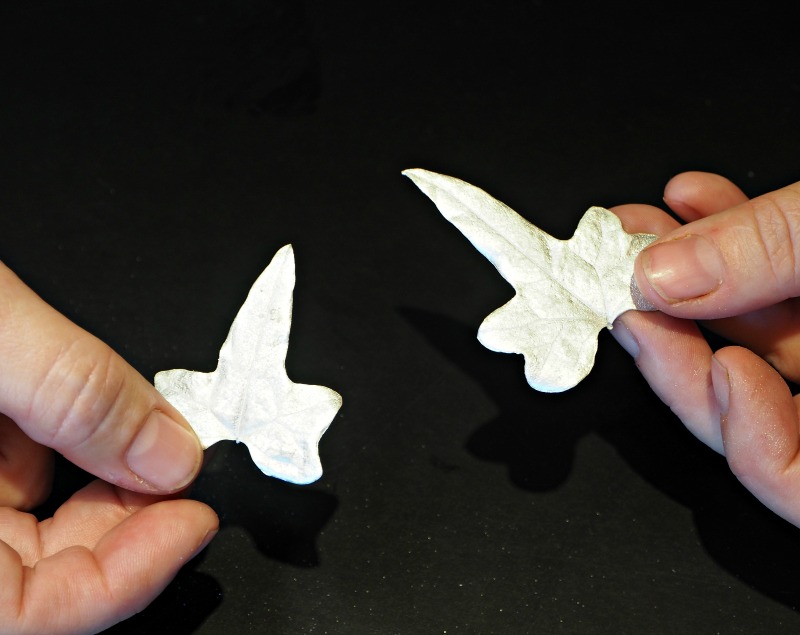 Along with her Lost Leaf Casting, Hoting works with gem stones, rocks, antique pieces, and wood. Her career in jewelry has spanned 25 years and includes positions as jeweler for Cartier, manager at Bulgari, and manager of the jewelry repair department of a well-known jewelry firm.
Hoting majored in Geology and Fine Art at The University of Texas at Austin before attending the Gemological Institute of America where she focused her studies on diamond grading and colored stone identification. She also studied metalsmithing at the Glassell School of Art.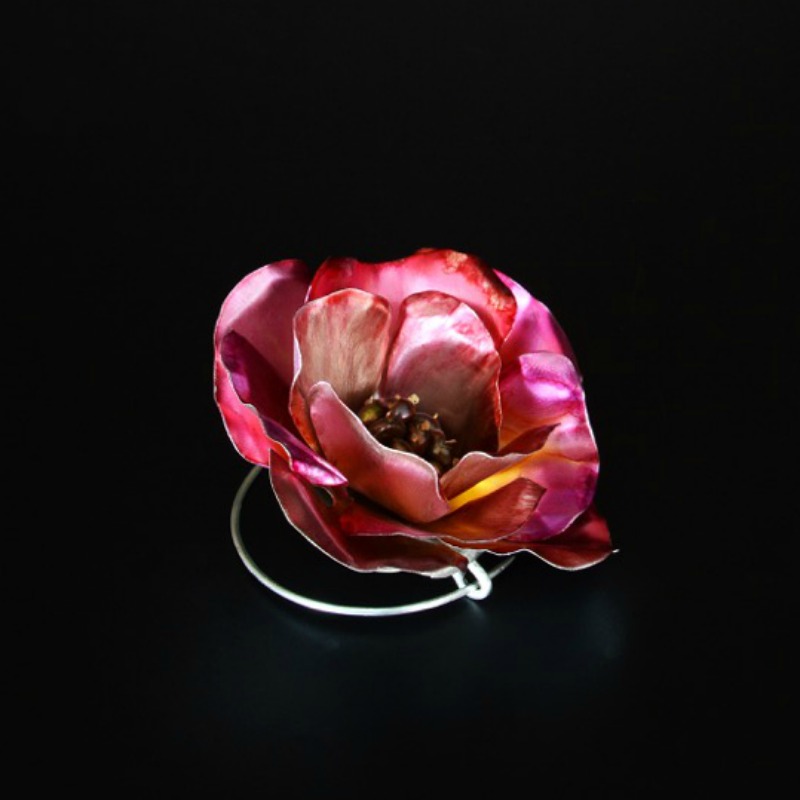 Originally from Texas, Hoting moved to Santa Rosa with her husband four years ago. It was then that she decided to pursue a career that unites her love for nature and the outdoors, her finely honed jewelry making skills and her passion for art.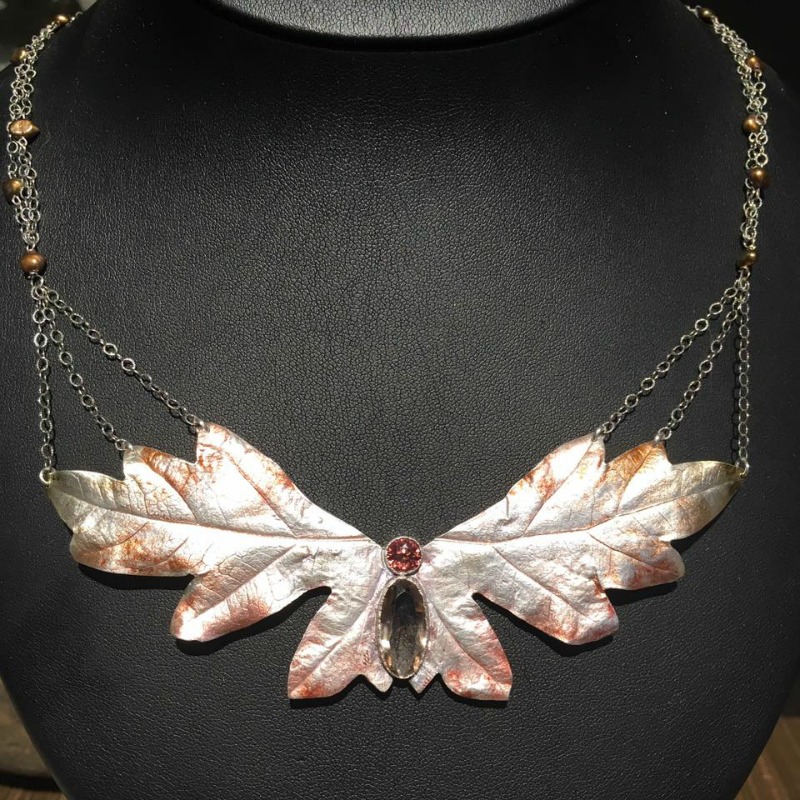 Today Hoting is an accomplished and much sought after artist with a thriving business and many returning customers who collect her pieces.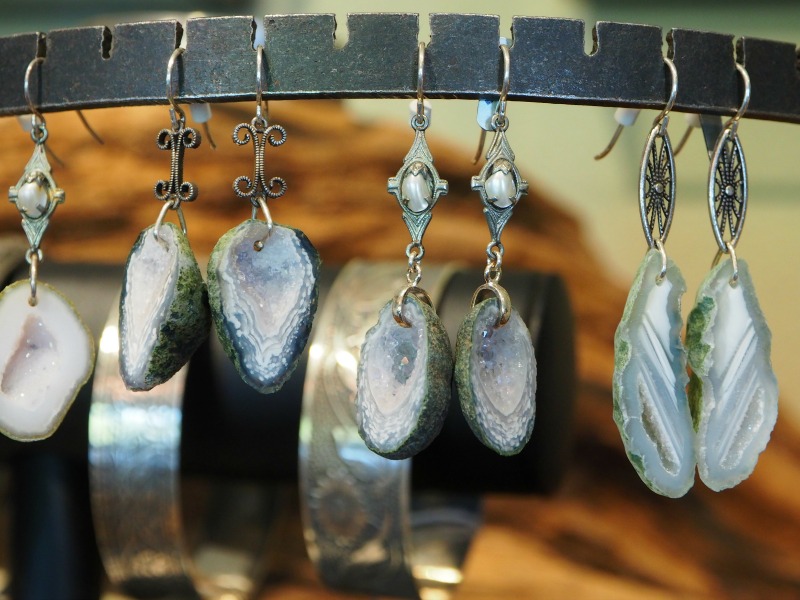 Stop by Michelle Hoting's studio-boutique during Sonoma County Art Trails Open Studio event at 321 Buena Vista Dr. Santa Rosa, CA, October 8-9 and 15-16, 10:00 a.m. to 5:00 p.m. Hoting's Art Trails location is #124
Visit the  Sonoma County Art Trails website for maps and more information about the artists participating in this free self-guided artists tour.
You can also visit Michelle's workshop by appointment by calling 707-791-4680 or shop pieces from her collection at Corrick's on Fourth Street in downtown Santa Rosa. michellehoting.com