In July of 2008, Adam Brinkman was just beginning his residency training in general surgery at the University of Wisconsin Hospital and Clinics and was settling into his new home in Madison, Wisconsin. Little did he know, those first few weeks in Madison would lead him to the love of his life: a fellow resident doing his training in otolaryngology (ear, nose, and throat) surgery at the same hospital.
Adam and Scott Chaiet went out for a cocktail shortly after meeting, and over the next few weeks they spent every free moment together. Through sharing meals, attending outdoor concerts, studying for work, and taking quick coffee breaks at the hospital, Adam and Scott knew they had found what they were both looking for. Over the next few years, they grew closer as a couple. They moved in together and celebrated the Jewish holidays with each other's families, and the idea of a life together became more and more clear.
Four years into their relationship, Scott was scheduled to graduate from his otolaryngology residency and move to Albany, New York, to begin a one-year fellowship in facial plastic and reconstructive surgery. Adam asked Scott to help him with a presentation he had been working on, and as the presentation began, Scott knew their lives were about to change forever. Adam had created a slideshow of pho tographs of their relationship over the years, including a picture of the receipt from their first date. Once it had finished, what happened next seemed effortless. "Adam placed a ring on my hand," Scott says, "and asked if I would make him the happiest man in the world and be his partner for life."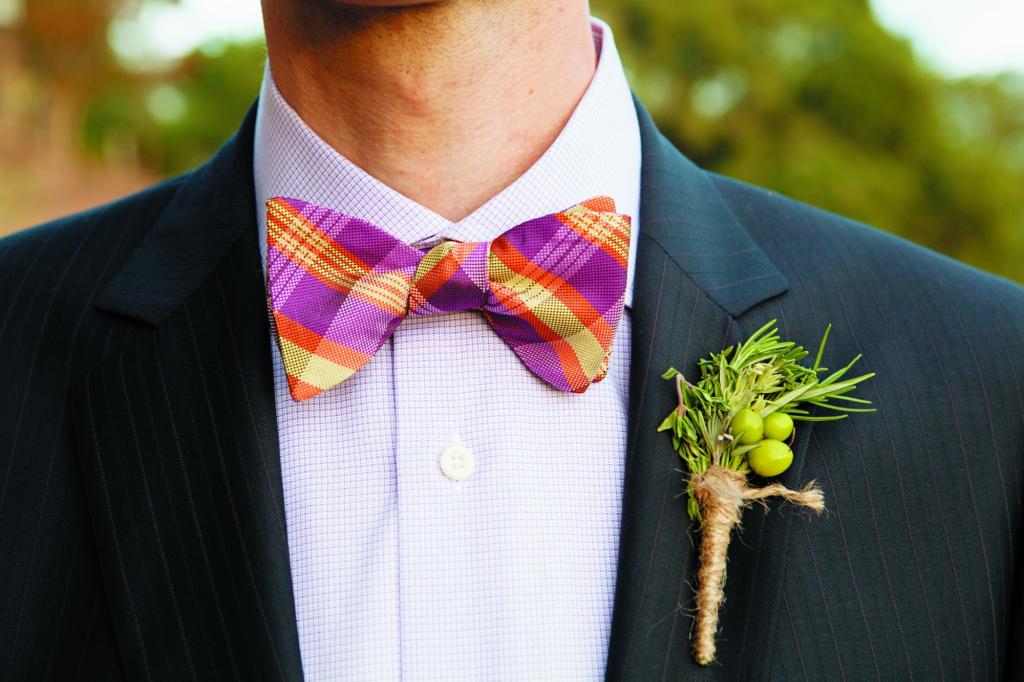 At the time they began planning their wedding, each of their home states, Michigan and Texas, did not recognize same-sex marriage. They began their search for the perfect location that would recognize their marriage, and the two wine lovers happily settled on Sonoma. With great organization and advice from many family members and friends, Scott and Adam were able to plan their wedding with only two visits to Sonoma.
After speaking with Suzy Montes of the Sonoma County Tourism Board, they settled on the beautiful Paradise Ridge Winery for their venue. Martha Marquez of Paradise Ridge suggested a wedding planner who knew the venue well: Ali DiLuvio. "Ali went above and beyond as a wedding planner to help coordinate our special event and provide last-minute love and support for us as we exchanged heartfelt vows," Adam recalls.
Paradise Ridge Winery provided the perfect venue for 70 wedding guests to celebrate while taking in the view of the vineyards. Vows were exchanged under a chuppah that was beautifully crafted from natural elements including succulents and colorful blooms. Hanging above the grooms' heads, attached to the chuppah, was the tallis belonging to Scott's beloved grandfather, who had passed away just two months before Adam and Scott met.
At the beginning of the ceremony, Rabbi Meredith Cahn asked the guests to raise their hands if they had been to a same-sex wedding before. She then asked them to raise their hands if they had been to a Jewish wedding before. Finally, she asked them to raise their hands if they had been to a same-sex Jewish wedding before. "By the lack of hands in the air at this point, everyone knew they were about to be a part of something truly amazing," Scott says. After a joyous night of delicious food, amazing desserts, dancing, hugs, and kisses, the couple headed back to Madison to begin a new chapter of their lives together.
Adam and Scott hope to come back to Sonoma to celebrate many anniversaries. They envision sitting at a table outside of Paradise Ridge Winery overlooking the vineyards, sipping sublime California wine, and reliving every special moment of the day.
Venue: Paradise Ridge Winery, Santa Rosa
Wedding planner: Ali DiLuvio of Ali DiLuvio Events
Florals: Wine Country Flowers
Catering: Park Avenue Catering
DJ: AMS Entertainment
Officiant: Rabbi Meredith Cahn
Photography: Suzanne Karp
Subscribe to Our Newsletters!