What's the going rate to tour South Africa and see the island jail cell where the country's late president, Nelson Mandela, spent 18 years in captivity? Well, if you purchased the trip at Saturday's Auction Napa Valley charity wine event, it would have set you back seven figures.
The Staglin Family Vineyard's "Into Africa" lot, including the aforementioned tour, sold for $1.05 million, boosting the auction's weekend take to a $14.3 million, a dip from last year's $15.8 million.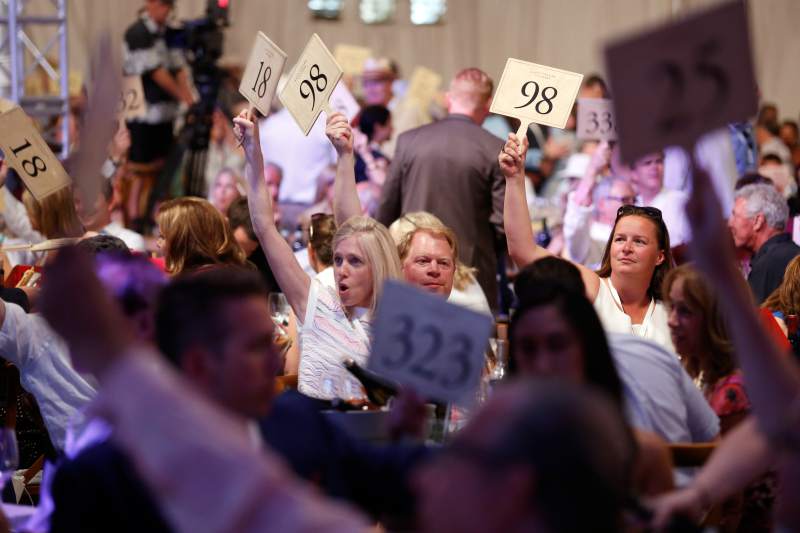 Nearly 900 auction attendees, paddles in hand, gathered under the white tent at St. Helena's Meadowood Resort to bid on lots that included premium wines, international trips, catered parties and other high-dollar amenities.
Some had shocking price tags.
Chris Yelich, the new co-owner of the Napa Valley Wine Train and a first-time auction-goer, said he was "blown away" by how high the bids spiraled.
"I had no idea lots would go for such big numbers," he said. "It's very cool to see that happening for the charities."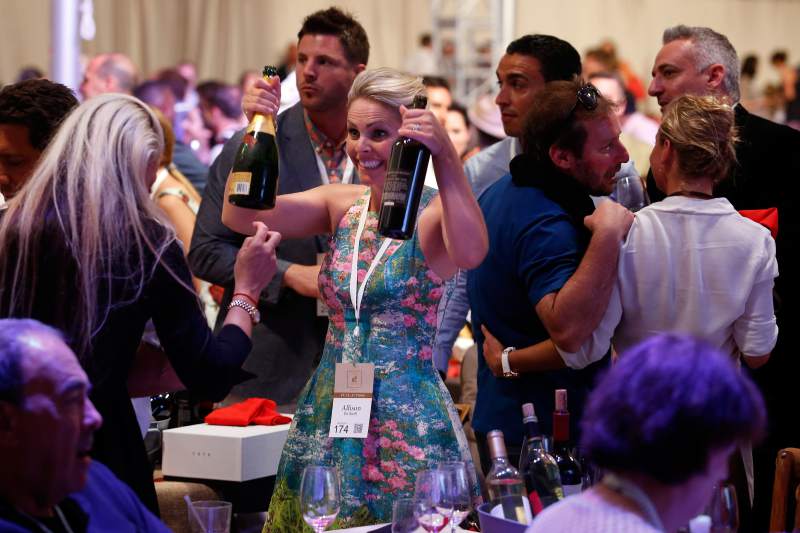 The auction, in its 36th year, caps a week of fundraising events put on by the Napa Valley Vintners to benefit local nonprofits focusing on community health and children's education. Another first-time auction-goer, Angela Jorgensen, said she was as impressed with what was going on outside the white tent as she was with the fundraising inside.
Jorgensen, from Tiburon, witnessed the spectacle of headliner chef Francis Mallmann's dinner preparations, which included a number of domed rebar spits where 750 pounds of rib eye and whole chickens cooked in the open air over flames and hot coals.
Nearby on the manicured grounds of Meadowood, a half a ton of vegetables were roasting underground.
"It's an impressive event," Jorgensen said. "I saw the meat hanging outside the tent. Frankly I can hardly wait to eat the food."
To whet the appetite of the bidders, Mallmann, a renown Argentine chef, prepared two treats: an empanada of beef, tomato and cheese and an eggplant and goat cheese panini. Mallmann urged the bidders to be generous.
"I feel like we are romantic, passionate soldiers of wine and food," he said.
The white tent was minimalist in decor, except for what mattered most: air conditioning. It cooled the 83-degree weather outside to a comfortable 70 degrees inside, with a breeze that made the occasional burst of red confetti flutter.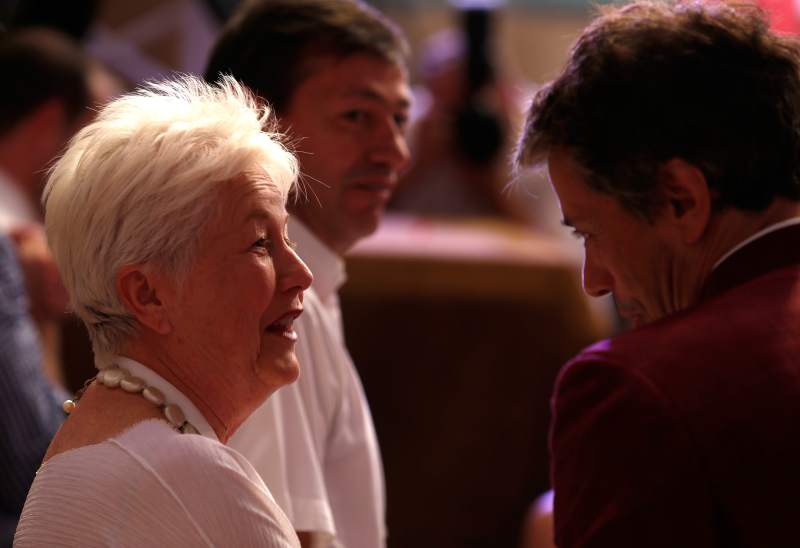 The top single lot of the day, the Staglin Family Vineyard's Africa-themed offering, initially sold for $700,000, and then it was expanded from two couples to three, boosting the sale to $1.05 million.
The lot included an all-expenses paid trip for six, an in-depth master class on South African wines and a boat trip with a guided tour of the Robben Island cell where Mandela spent all but nine of his 27 years in captivity.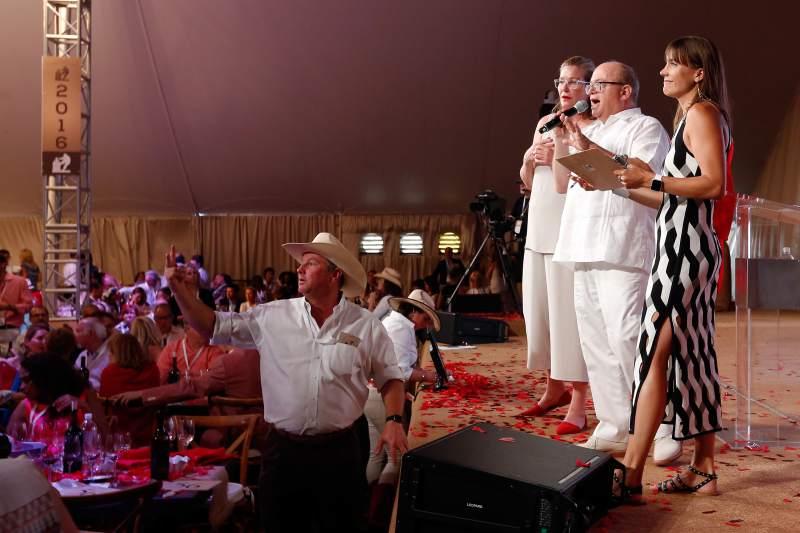 Amuse Bouche and Tusk Estate, both Napa-based wineries, offered another hot lot that sold for $520,000 and included a Golden State Warriors 2015 NBA championship ring, team jerseys and a 6-liter commemorative red blend. Model and actress Kate Upton sweetened the deal, when she offered to go to the game with the winning bidders, boosting the sale to $1.04 million.
The most sentimental lot was Fund-A-Need, which reeled in $2.1 million. It's dedicated to funding early intervention to support troubled children.
For more highlights from 2016 Auction Napa Valley, browse the gallery below. Photography by Alvin Jornada.