A pair of large rusted pulleys from an old theater curtain system are intriguing finds in a salvage yard, but most people can't think of a good use for them. Not so for artist Rachid Hassani, who can turn the find into pedestals for a tabletop of reclaimed barn wood. Got an unused stationary bike? He can keep that out of the landfill, too, by making it the base of your next kitchen table.
After decades as a graphic designer in both Germany and the U.S., Hassani was happy to expand his passion into a storefront in downtown Petaluma two years ago. His shop, Bay'ti, which means "my home" in Arabic, showcases his own creations plus antiques and finds from his native Morocco.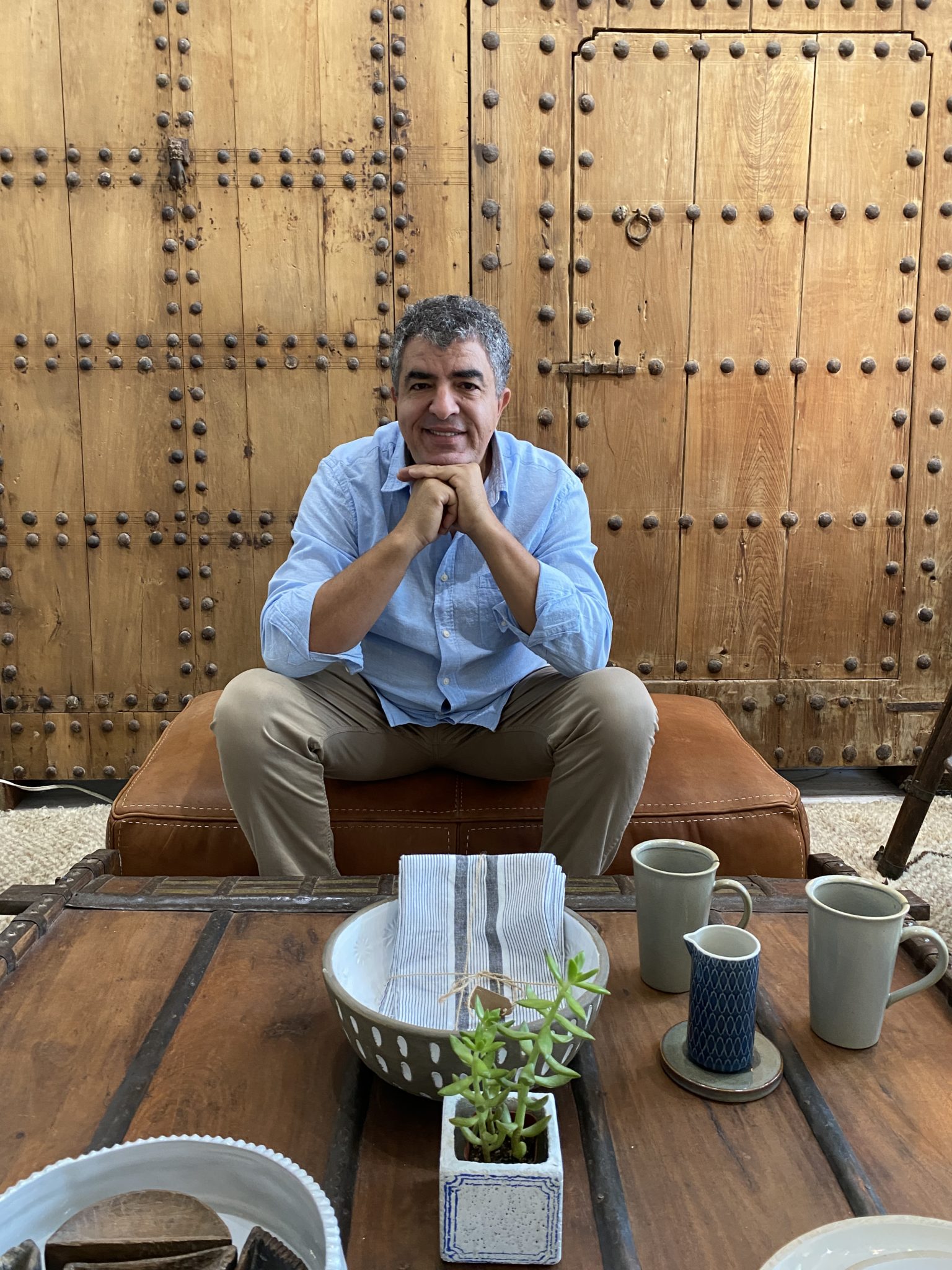 Hassani speaks glowingly of the artistic culture of his childhood home, the medieval city of Fez — from the world's oldest tanneries to the independent women rug-makers in neighboring villages who cook and care for children and run their own small creative businesses.
For his store, he buys directly from small-scale craftspeople in Morocco, filling a shipping container
each time he visits the country — usually a couple times a year. Hassani says when buyers come to the local village, "they are so happy to see you. It's like Christmas the other way around."
It pains him that the pandemic has stopped this exchange. For every item he sells in his store, "a family is eating," Hassani says. He looks forward to visiting again soon, describing trips out to the desert where the stars are so bright, "it feels like they'll touch your head." He talks of exhilarating sand baths and the drink of hospitality, Moroccan mint tea, that's offered everywhere you go.
Hassani's old world-meets-modern aesthetic is rooted in inspiration from his two homes, that of his artisan-rich childhood alongside the one he's built in Petaluma. Click through the above gallery for some of his favorite local spots.