July 4: Fourth of July Fireworks Spectacular
Singer, songwriter and influential folk-music star Judy Collins, celebrated for her recordings of the Broadway show tune "Send in the Clowns" and Joni Mitchell's "Both Sides Now," joins the Santa Rosa Symphony for an evening of patriotic music in Green Music Center's Weill Hall, with the back wall opening to outdoor seating. Expect to hear "America the Beautiful," "This Land is Your Land" and "God Bless America." A big fireworks display follows the 7:30 p.m. concert. Prices start at $25; half off for children 12 and younger.
Sonoma State University, 1801 E. Cotati Ave., Rohnert Park, 866-955-6040, sonoma.edu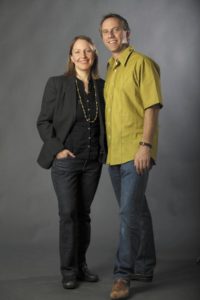 July 5: The Art Is Medicine Show
Every summer since 2009, the Imaginists Theatre Collective in Santa Rosa's A Street arts district has mounted an original, bilingual show to perform at community parks all over Santa Rosa. Just to keep it all green, the troupe tours by bicycle. Last year, backed by a national grant, the program grew to two shows. The company's efforts have attracted international notice, with its leaders, Amy Pinto and Brent Lindsay, traveling to Eastern Europe last year to represent the theater in Budapest and Moscow. Free.
707-528-7554, theimaginists.org
July 12-26: Mendocino Music Festival
In a huge tent on the Mendocino Headlands overlooking the sea, and at other venues in the town of Mendocino, discerning music lovers can gather to hear two weeks' worth of live performances of classical and chamber music, as well as country, bluegrass, jazz and rock. Attendees can also enjoy good food, craft beer and wine. $12-$51.
45035 Main St., Mendocino, 707-937-2044, mendocinomusic.org
July 13: Chris Isaak
Bring a hat for an afternoon in the sun, and a sweater if you plan to linger into the evening, when rocker and actor Chris Isaak makes his outdoor concert appearance at 5 p.m. as part of the annual Rodney Strong Vineyards Summer Concert Series. This year's series, which began in June, also includes singer/saxophonist Mindi Abair (July 26), smooth-jazz trumpeter Chris Botti (Aug. 16) and horn-powered rock and soul band Tower of Power (Aug. 31). Most tickets run from $50 to $85. Check out the outdoor pizza oven on the winery's newly expanded patio.
Rodney Strong Vineyards, 11455 Old Redwood Highway, Healdsburg, 707-431-1533, rodneystrong.com
July 16: Pinchas Zukerman
Napa Valley's annual Festival del Sole presents 10 days of music at various venues, including the famed violinist Pinchas Zukerman. He'll perform under the stars with cellist Amanda Forsythe and pianist Angela Cheng in the courtyard at Castello di Amorosa winery's impressive castle, authentically recreated in the 13th-century Tuscan style. $75-$95.
4045 St. Helena Highway, Calistoga, 707-346-5052, festivaldelsole.org
July 18: Dave Koz and Friends
This will be the 45th summer the Robert Mondavi winery in Oakville hosts its lovely outdoor concert series. Sway to the smooth-jazz sounds of Dave Koz and Friends, including songs from their Grammy-nominated album, "Summer Horns." The show is the fourth of five in the popular series. Doors open at 5 p.m.; show begins at 7. General admission $75, but try for a reserve patio ($90) or reserve lawn ($105) spot.
Robert Mondavi Winery, Oakville, 888-769-5299, robertmondaviwinery.com
July 19: The Rivertown Revival
Where else can you see a race including boats made of everything from bicycle parts to an old couch? This race on the Petaluma River is accompanied by live music, art, acrobatics, family activities, 19th-century costumes, food and drink. Folks can get legally married for just $5, but must reserve the wedding garden in advance. $10 admission.
Steamer Landing Park, D Street at the Petaluma River, rivertownrevival.com
July 19-20: Catalan Festival
Flamenco dancing, classical guitar, Spanish cuisine and sparkling wine add up to one of Wine Country's most distinctive annual events. Celebrate the culture of the once-separate Mediterranean kingdom of Catalonia and its best-known city, Barcelona, now part of Spain. The festival runs from noon to 4 p.m. both days at Gloria Ferrer winery in Sonoma. $55, includes two wine tickets, food samples, live entertainment and a logo wine glass.
Gloria Ferrer, 23555 Arnold Drive, Sonoma, 707-996-7256, gloriaferrer.com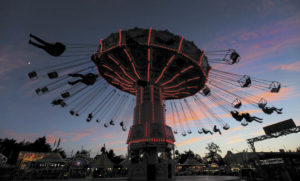 July 24-August 10: Sonoma County Fair
Now in its 78th year, this homespun salute to the county's agricultural heritage and traditions has a 1960s theme, "Peace, Love and Fair." The popular Hall of Flowers show is entitled — what else? — "Flower Power." Running daily except Mondays for two and a half weeks, the fair features live concerts by pop, country and rock 'n' roll musicians, carnival rides and a whole lot of cotton candy and corn dogs on the midway. Fair admission is $8 until July 23, $11 at the gate. Concert admission is $20-$60.
Sonoma County Fairgrounds, 1350 Bennett Valley Road, 707-545-4200, sonomacountyfair.com
July 31: Santa Rosa Symphony
Enjoy orchestral music with a Latin flavor when the orchestra, led by pops series conductor Michael Berkowitz, teams up with Mariachi Sol De Mexico de Jose Hernandez. The free show starts at 7 p.m. in Green Music Center's Weill Hall, with seating extended to its back lawn. You'll hear classic, pop, jazz, swing and Broadway tunes.
Sonoma State University, 1801 E. Cotati Ave., Rohnert Park, 707-546-8742, santarosasymphony.com.
August 1-24: Music in the Vineyards
Chamber music aficionados flock to this intimate festival in Napa Valley, held at various wineries, including Clos Pegase in Calistoga and the Hess Collection in Napa, with its impressive art displays. The centerpiece of the 20th anniversary celebration is the new work by composer Maria Schneider, created for famed soprano Dawn Upshaw. $100 for Upshaw, $55 for all other concerts.
707-258-5559, musicinthevineyards.org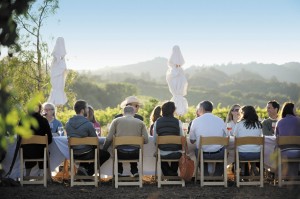 August 16: Farm to Table Dinner
One of the most sought-after dining experiences in Healdsburg starts with a glass of wine and a tour of Quivira Vineyards and Winery's estate. The featured chef is Mark Stark of Stark's Steakhouse and Willi's Wine Bar fame, and he will prepare a five-course meal that incorporates produce from the winery's Biodynamic garden. Quivira winemaker Hugh Chappelle will pair wines with the meal and dine with guests. 4-8 p.m. $125.
4900 West Dry Creek Road, Healdsburg, 707-431-8333, quivirawine.com
Subscribe to Our Newsletters!