As many of us realized last year, growing our own food provides a sense of control and safety in a world that sometimes seems to lack both. Planting, watering, weeding, and processing home-grown vegetables brings peace and purpose by renewing our connection to nature.
Mick Kopetsky, a lifelong plantsman and the owner of MIX Garden in Healdsburg, expects another busy spring this year. His nursery grows veggie starts at an off-site facility in Dry Creek Valley, cultivating some 300 varieties of vegetables throughout the season including many rarities — and 88 types of tomatoes. "It's pretty intense in that mid-April timeframe," Kopetsky says. "It gets crazy how many plants go out and how many plants have to come in."
6:30 a.m.
The first thing our staff does in the morning is check on our plants, seeing what's in stock and what's out of stock. Based on that first walk-through, we drive out to our off-site facility in Dry Creek Valley — we call it "the farm" — and pull from the stock out there and load it up. Those trips tend to be 30 to 50 flats a day during the spring. The farm is also where our olive trees are, so that's where we get the store's olive oil. And we grow ornamental and edible squashes and pumpkins for the fall out there.
7:45 a.m.
Back at the store, there's a morning meeting to assess priorities. At 8:00, the store opens, and the staff greet the first rush of customers, mostly residential gardeners shopping for plants. It's amazing how many people have started gardening during the pandemic and want to grow a little food. We're really well positioned to support that.
8:45 a.m.
We return with the plants from the farm and proceed to unload as well as "front" and "groom" the stock, pulling plants to the front of the flats, taking off yellow leaves, inspecting everything, doing remedial staking of plants that might be tipping over, just getting the place looking really crisp. It's kind of an allhands- on-deck situation.
11 a.m.
We receive a delivery of a curated assortment of indoor ornamental plants. We unload them, check them in, tag them, and arrange them around the store however they look best. We've also just recently started importing terra-cotta pots from Italy, and we have our own line of organic seeds.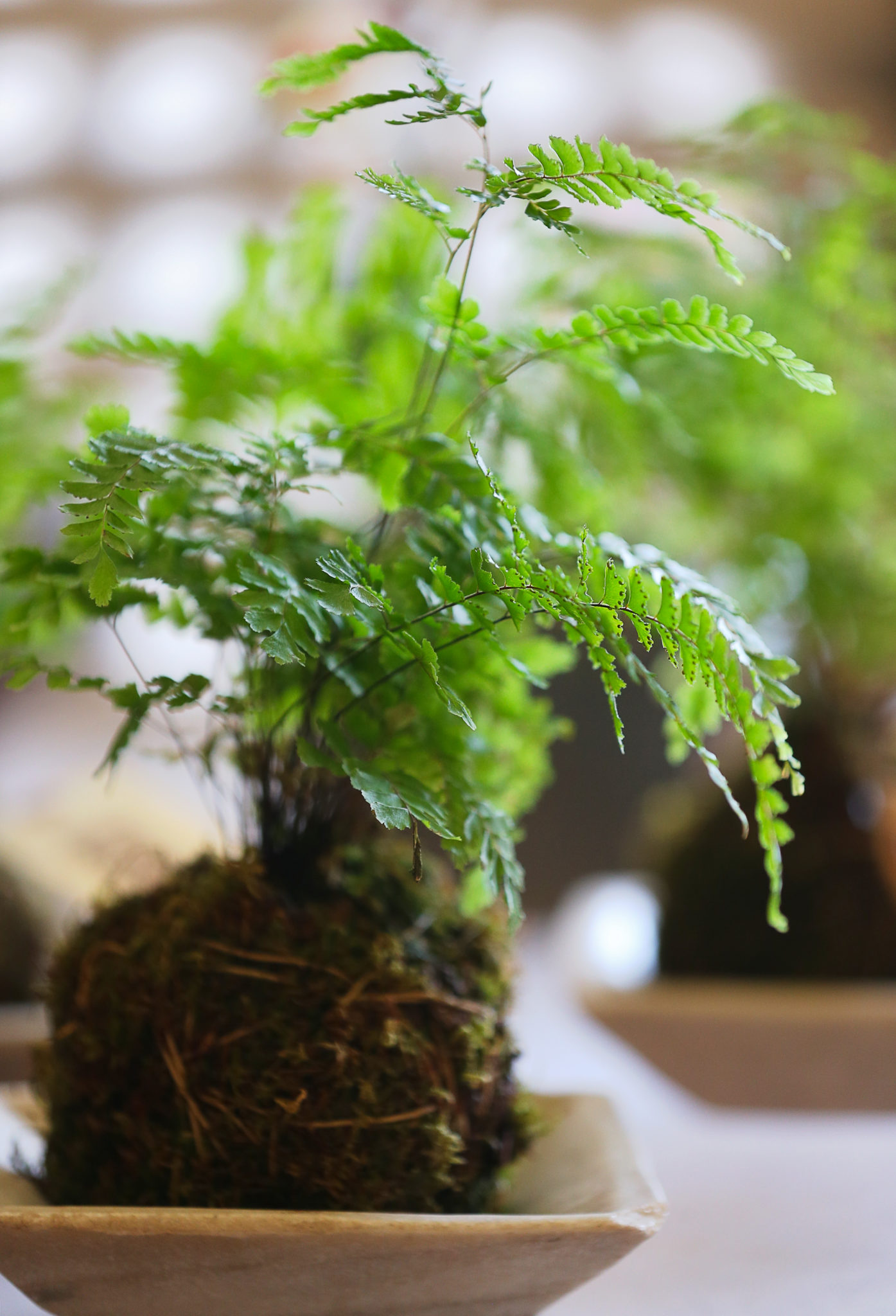 12 p.m.
I tend to go home for lunch because I'm so into food, and I live just two minutes from work. For lunch, it's mostly salads and sandwiches, or I'll roast vegetables the day before and have that with a little piece of grilled meat or something.
I love vegetables — it's probably why I do what I do. I have a quarter-acre of vegetables of my own out at the farm where we grow our nursery stock. If I'm going out for lunch, I love the farro salad with vegetables at Campo Fina. We used to farm produce as well as veggie starts, and the restaurant was our biggest customer — we used to sell them an immense amount of produce.
3 p.m.
Midday during the week, most of our customers are contractors. During the second half of the afternoon, we tend to get home gardeners back again. Around this time, we may also restock plants, and I may place an order for another delivery of ornamental plants.
5 p.m.
At the end of the day, it's just closing things down, making sure everything got watered, and locking up the carts. Then we head home and get ready to return the next morning.
Evening
Honestly, I generally like just hanging out with a friend and making some food together. The thing about Sonoma County, of course, is we live in this amazing climate and this beautiful spot, so it's good to enjoy that.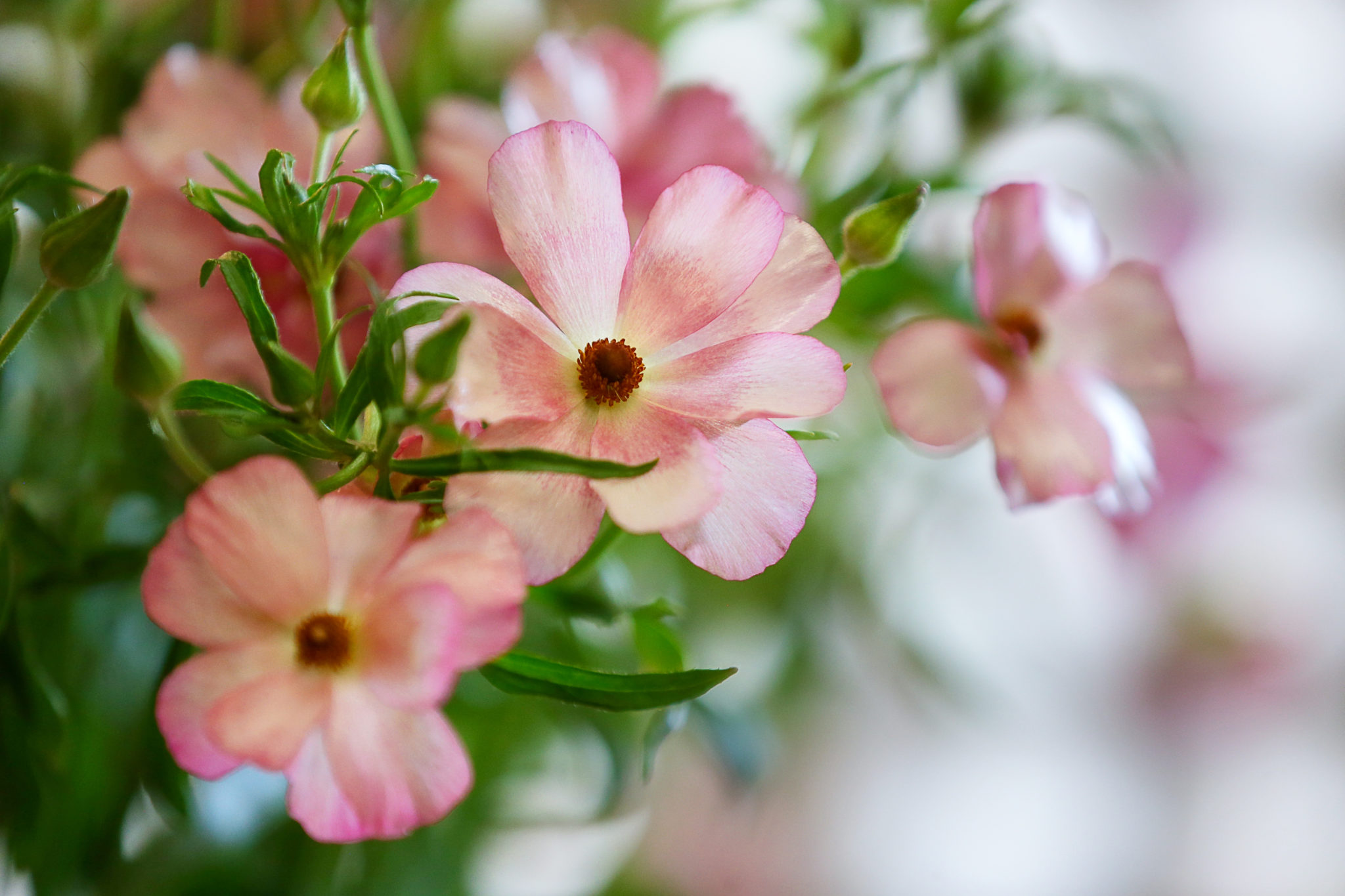 What's growing this spring
Mick Kopetsky says he's seen a ton of interest from Sonoma residents looking to start a small cutting garden for flowers to bring into their homes — cosmos, sunflowers, and zinnias are especially popular.
Tomatoes, of course, are also a mainstay. Kopetsky currently loves "Red Pear," a meaty tomato that's great for making sauce and paste, and several types of pink tomatoes, including "Caspian Pink" and "Pink Berkeley Tie-Dye," both of which he says have a wonderful flavor.
MIX Garden is known for its vigorous vegetable starts, which Kopetsky says comes from an approach that works from the soil up. He uses a special potting mix that contains beneficial mycorrhizae, tiny fungi which help plants' roots absorb more water and nutrients from the soil. "Twenty years ago, people didn't even know about mycorrhizae," he says. "They're an amazing vehicle for boosting plants' health and productivity." But in all honesty, he says, home gardeners shouldn't worry too much about a less-thanideal set of veggie starts in spring.
"The truth is that no matter how terrible your starts might look, with a little bit of organic fertilizer, they'll do just fine."