From our food blogger, Heather Irwin of BiteClubEats.
Boba, also known as bubble tea, is having its 15 minutes. But we think it's a trend that's here to stay.
Though its been around for several years in the US, and a rage in Asia since the 1990s, the chewy, sweet, drink/snack/entertainment is becoming a millennial passion the rest of us are finally figuring out.
If you haven't tried one yet, here's the skinny: Take one part milk tea, green tea or black tea; add a fruit flavoring, then add the boba — small chewy balls of tapioca at the bottom of the drink, usually made out of honey, gelatin or tapioca with roughly the consistency of a gummy bear. There are infinite combinations, though many spots will have a recommendation of milk/tea/fruit/boba mixtures that work well.
Your drink combination is mixed with ice and sealed with a thin plastic lid (so you don't spill it). A wide straw is poked through the lid, and you suck up both the tea and the boba through the straw (note: take it slow, or you could choke, which is a true sign of a newbie).
Once you've got the hang of it, expand your horizons to more exotic Asian flavors like (we kid you not) red bean, taro, sour plum, rose or litchi nut. Some are sweeter, others, less so, and most spots will allow you to control how sweet you like your drink. Most boba shops also offer a variety of small snacks, from waffles and fried octopus to simple sandwiches and candy.
Boba fanatic and Sonoma State student/journalist Jenna Fischer gives her reviews of several local boba spots in Sonoma County (with a few notes from me, a fellow boba fanatic).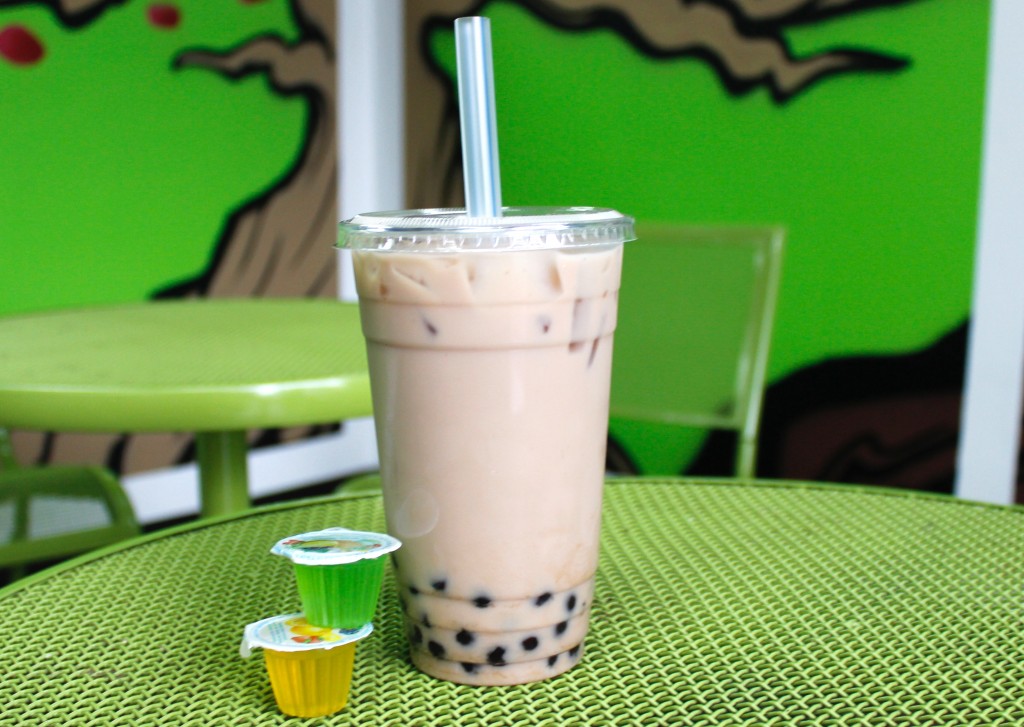 TeaRex, 1 Padre Pkwy, Rohnert Park
Drink: Vanilla Milk Tea with regular boba
Price: $3.75
Review: Tucked away in the Padre shopping center in Rohnert Park, TeaRex is a little hard to find but delicious once you do. TeaRex has a wide varieties of flavors for both the drinks and the boba additions, as well as a great selection of snacks. The boba itself is good-sized with a good amount of chew, and the milk tea has a great balance of tea flavor, milk, and sweetness. There is only one size available, but it is well worth the price. Their regular size is 2 to 4 ounces larger than their competitors for about the same price. The cafe also has Asian snacks, candy and banh-mi available.
Rating: 4.5/5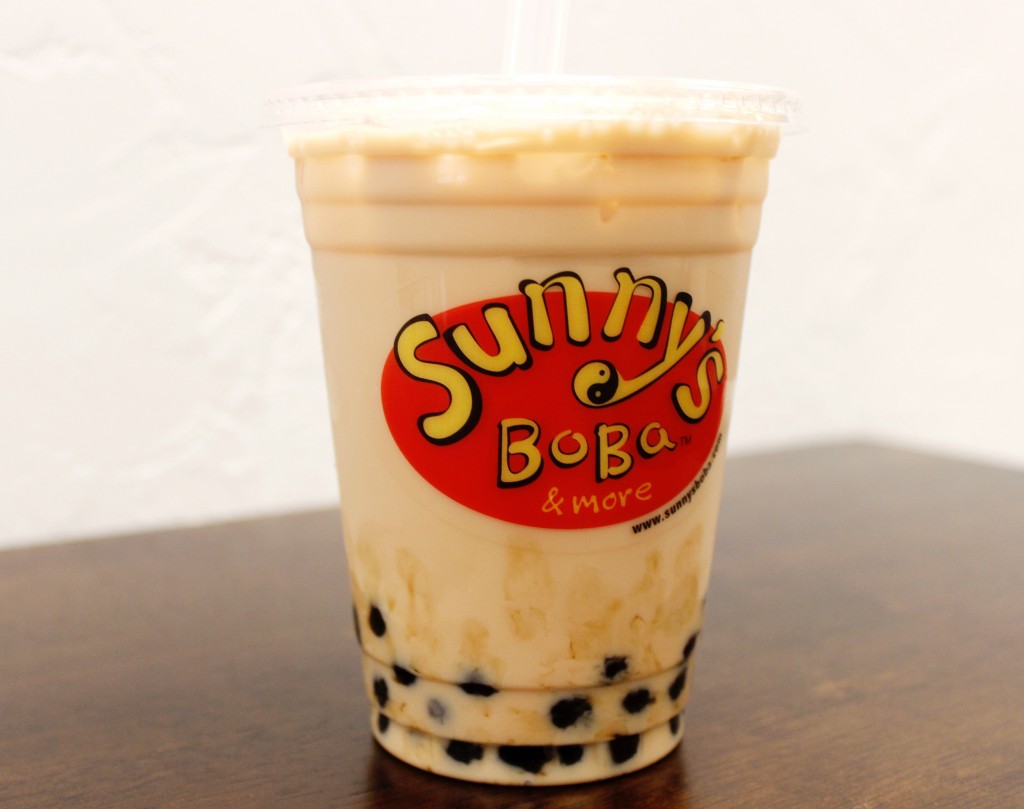 Sunny's Boba and More, 519 4th St., Santa Rosa
Drink: Vanilla Milk Tea with honey boba
Price: $4.25
Review: Sunny's just celebrated their grand opening in Santa Rosa. The shop itself is adorable, and fits right in on Fourth street. The customer service was wonderful and the employees were incredibly sweet. The drink had a good helping of boba and you could taste it was fresh. It was just the right size with a perfect chewiness level. The tea flavor was strong, but you could still taste the milk and flavor. This shop had a good selection of flavors and add-ons, but the unique thing about Sunny's is the customer gets to choose their sweetness preference. Some milk tea drinks can be overly sweet, but with this shop you can tell them exactly how sweet you want it. One of the only spots we know to get slices of J.M. Rosen Cheesecake. Noms.
Rating: 4/5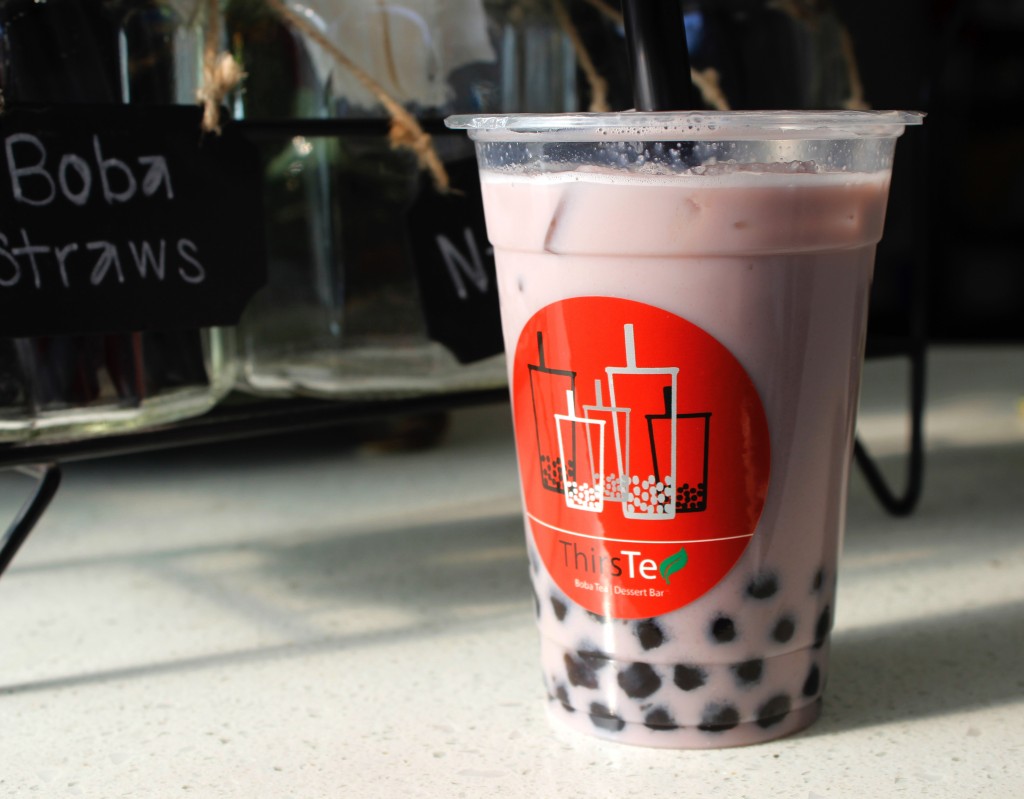 ThirsTea, 6585 Commerce Blvd, Rohnert Park
Drink: Taro Milk Tea with regular boba
Price: $3.45
Review: ThirsTea is a brand new boba shop in Rohnert Park that has only been open for about a month. It's small, but cute. The menu is a bit limited at the moment, only offering a handful of flavors, but it looks like there are more items, like shaved ice, to be added soon. The employees were helpful, kind and gave good customer service. The boba had a great consistency, and you could tell it was freshly made. The taro flavor was good, but I couldn't taste much of the milk and it was a tad watery. Otherwise, this shop had the lowest price for a good drink.
Rating: 3.5/5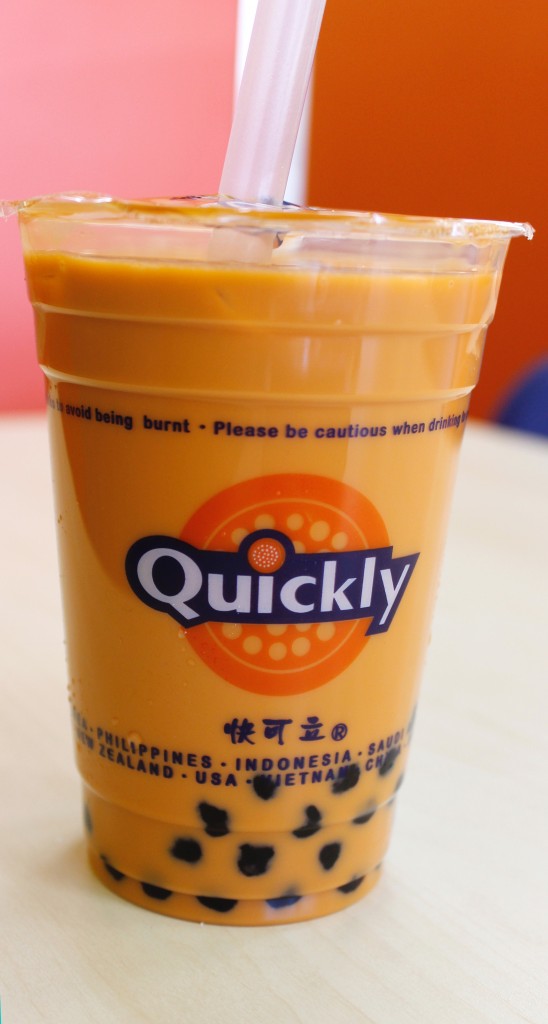 Quickly, 1880 Mendocino Ave, Santa Rosa
Drink: Thai Milk Tea with boba
Price: $3.49
Review: Quickly is one of the best known boba franchises in the world, started in Taiwan with now over 2,000 locations on 4 continents. That is quite a bit of hype to live up to, and I would put this shop at pretty average. The menu is far too large, it's extremely overwhelming. The menu nearly takes up the whole wall and takes at least 2 minutes to read from beginning to end. That being said, the drink I had was pretty good. The Thai Milk Tea had the right Thai flavor I was looking for and didn't taste artificial. However, I could barely taste any milk. The boba themselves were a little on the small side and a little too chewy, but I was still satisfied.
Rating: 3/5
(Heather: I love the huge menu of odd/interesting snacks, but this location is frequently jammed with SRJC students. Service can be brusque, but the rainbow jellies are my favorite, and the slushies are a top pick).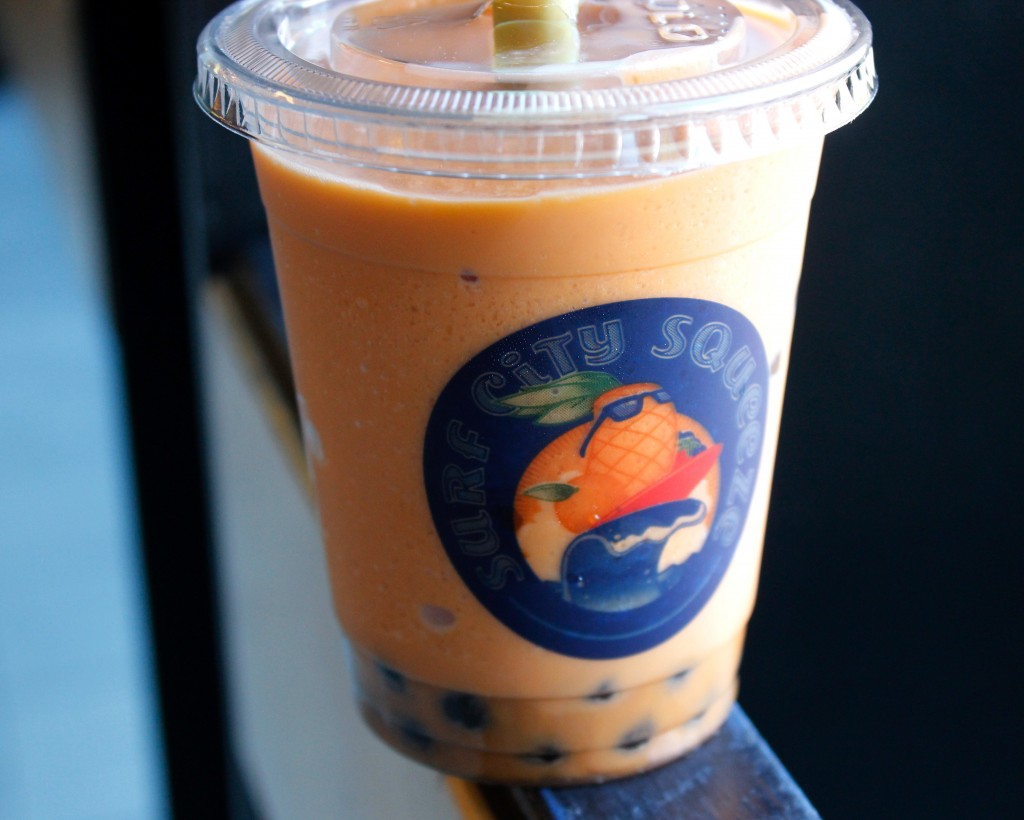 Surf City Squeeze, Santa Rosa Plaza, Santa Rosa
Drink: Thai blended tea with boba
Price: $4.95 (for 12 oz)
Review: While this shop is very convenient for shoppers because it is located in the middle of the Plaza, it wouldn't be the first choice for someone looking for a classic milk tea with boba. All of the drinks are blended, and primarily smoothies, with 5 tea flavors. The smoothies are delicious, but are more like dessert smoothies because they are incredibly sweet. The blended thai tea I had with boba vaguely tasted like thai tea but had a very strong sweet, artificial flavor. Because of the price and the sweetness level, I have to give it a little below average rating for boba drinks. But if you want a tasty smoothie on your shopping trip, I would suggest Surf City.
Rating: 2.5/5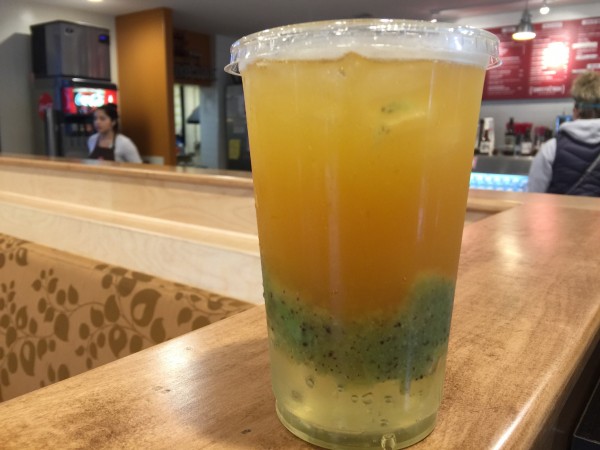 Heather's Favorite: Share Tea at Simply Vietnam Express, 3881 Cleveland Ave., Santa Rosa
Drink: Kiwi with ice jelly
It's a little embarrassing how often I stop by this Cleveland Ave. spot for Vietnamese iced coffee and/or bubble tea. ShareTea, which is a large Taiwanese chain, has a presence in this locally-owned Vietnamese restaurant. Here, you can pick your sweetness, flavorings and boba — ranging from super sweet kiwi to a more Americanized coffee and ice cream version. This is the most assembly lined process, though it can be time-consuming for the staff behind the counter during busy lunch and dinner hours.

See original post on BiteClubEats.com.