From Michelin nods to what locals are embracing, here are 6 Sonoma restaurants you'll want to try this fall.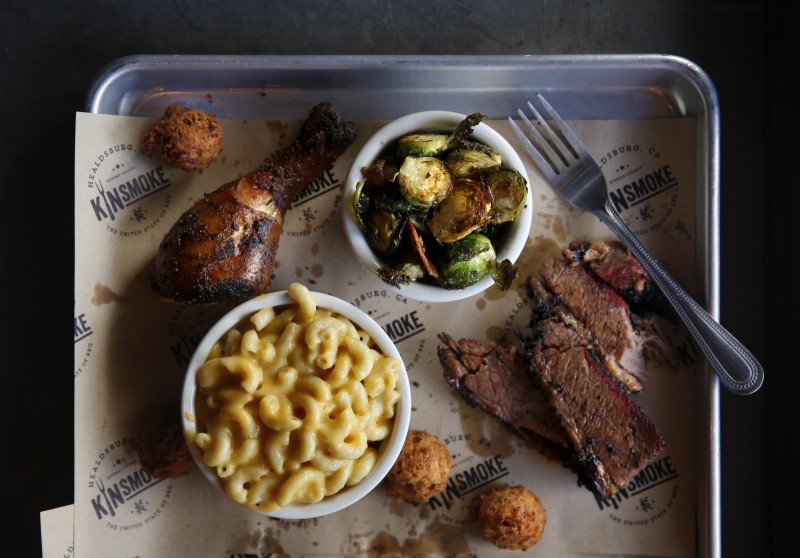 KINSmoke
Look for lines out the door waiting for St. Louis-style ribs, brisket, smoked chicken, cornbread and pulled pork at this modern Texas roadhouse. You'll be asked if you want fatty or lean brisket (a true sign of a great barbecue spot), sides aren't an afterthought and the beer and wine list are exemplary. One other thing: Get there early, because when it runs out of 'cue, that's it for the day. There's a roll of paper towels on each table and five regional sauces from which to choose, from Alabama white to Carolina mustard, plus a Kansas City-style that's been a secret of co-owner Brad Barmore's wife's family for generations. Contact: 304 Center St., Healdsburg, 707-473-8440, kinsmoke.com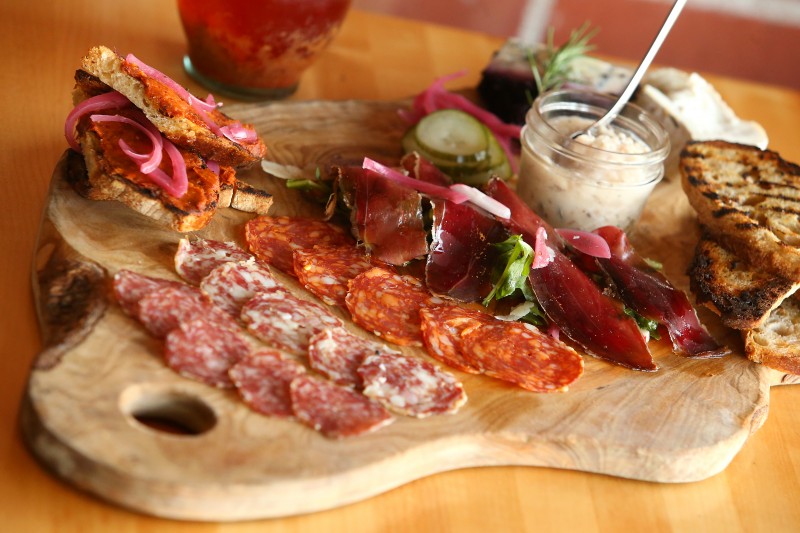 Diavola Pizzeria & Salumeria
Enjoy devilishly great pizzas, homemade salumi and authentic Italian entrees from one of Wine Country's most talented young chefs, Dino Bugica. After spending 10 years in Italy studying butchering and family-style cooking, Bugica has made his osteria/pizzeria a trek-worthy destination. Contact: 21021 Geyserville Ave., Geyserville, 707-814-0111, diavolapizzeria.com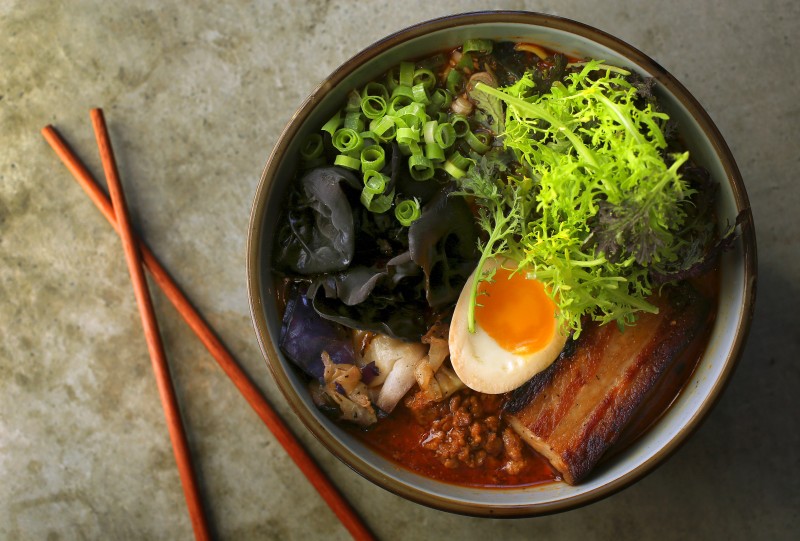 Ramen Gaijin
Two white guys making Japanese ramen? That's the deal with this buzzy noodle and yakitori spot. Owners Matthew Williams and Moishe Hahn-Schuman are passionate about ramen, painstakingly making their own noodles, dashi and pork stock, and using the best local ingredients. They've also added a small yakitori grill featuring everything from chicken skin to pork belly. Ramen Gaijin offers disciplined and beautiful adherence to Japanese tradition with a California twist. Contact: 6948 Sebastopol Ave., Sebastopol, 707-827-3609, ramengaijin.com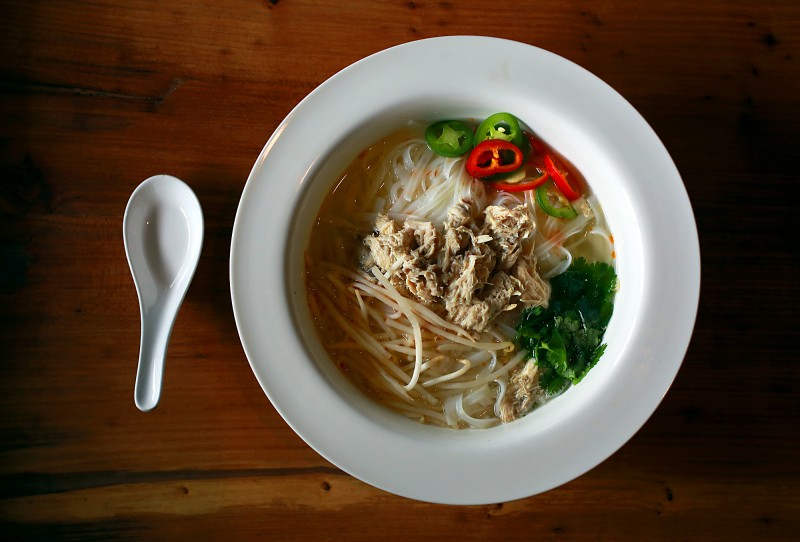 Shiso Modern Asian Kitchen
There have been nothing but raves for this Asianfusion sushi bar and restaurant just off the Sonoma Plaza. Ramen and yakisoba noodles meet Japanese deviled eggs and miso-garlic-grilled corn, martini scallops and superfresh sushi. Contact: 19161 Sonoma Highway, Sonoma, 707-933-9331, shisorestaurant.com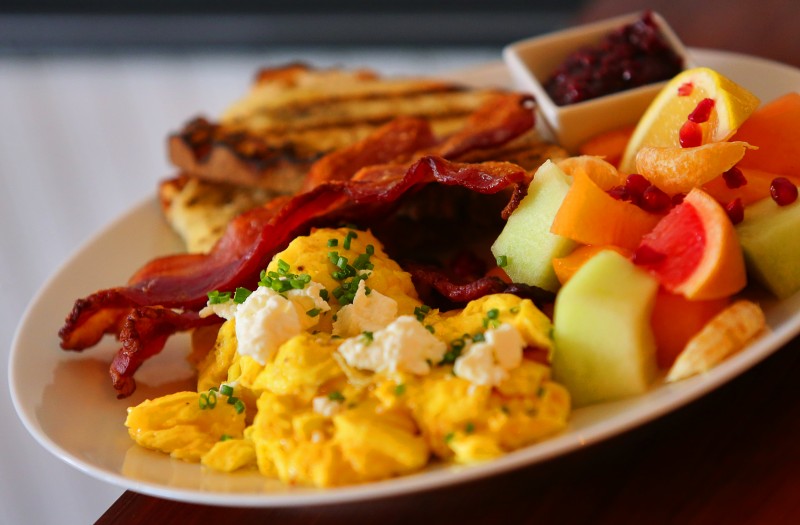 Savvy on First
Far-flung Cloverdale is quietly becoming an impressive food destination, led by Savvy on First. This combination cafe and catering business has some of the best pastries, breakfasts and lunches for miles (and miles), and opens for dinner Thursday through Saturday with small plates like truffled lobster mac and cheese, and larger plates of buttermilk fried chicken and steak frites. A dedication to using local ingredients from farmers and other purveyors puts this restaurant high on the list of go-to places. Contact: 116 E. First St., Cloverdale, 707- 894-3200, savvyonfirst.net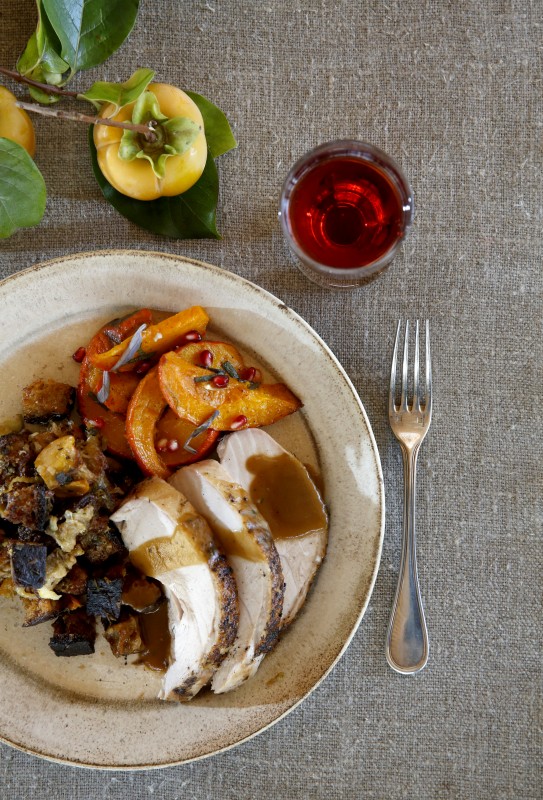 Healdsburg Shed
Michelin-starred chef Perry Hoffman continues to lift the menu of this "Modern Grange" downtown. Dinner service now includes dishes such as slow roasted lamb shoulder with sunflower seed molé, radishes, pomegranate and papalo, and Channel Island halibut with mussels, spinach, walla walla onions and smoked tomato broth. There's also a Fall Pepper Pizza and bumped-up wine pairings. Contact: 25 North St., Healdsburg, 707-431-7433, healdsburgshed.com
Subscribe to Our Newsletters!