Tucked around the back of a secluded artists' colony, near the end of a pebbly dirt road and surrounded by stands of bamboo and ornamental grasses, is the tiny studio workspace of Sonoma ceramist Hiroko Ishida. Inside, shelves upon shelves are lined with ceramic pottery pieces, many finished, some in progress. All demonstrate the organic forms, subdued colors, and playful shapes that have become Ishida's hallmark.
For the past decade or so, Ishida has presented her ceramics at exhibitions, fairs, and farmers markets, attracting those who prize a naturalistic style rooted in Japanese cultural traditions. Chef Emma Lipp, who discovered Ishida's work online several years ago, says Ishida's work has a very identifiable aesthetic that reflects both contemporary Japanese aesthetics and the more humble traditions of clay.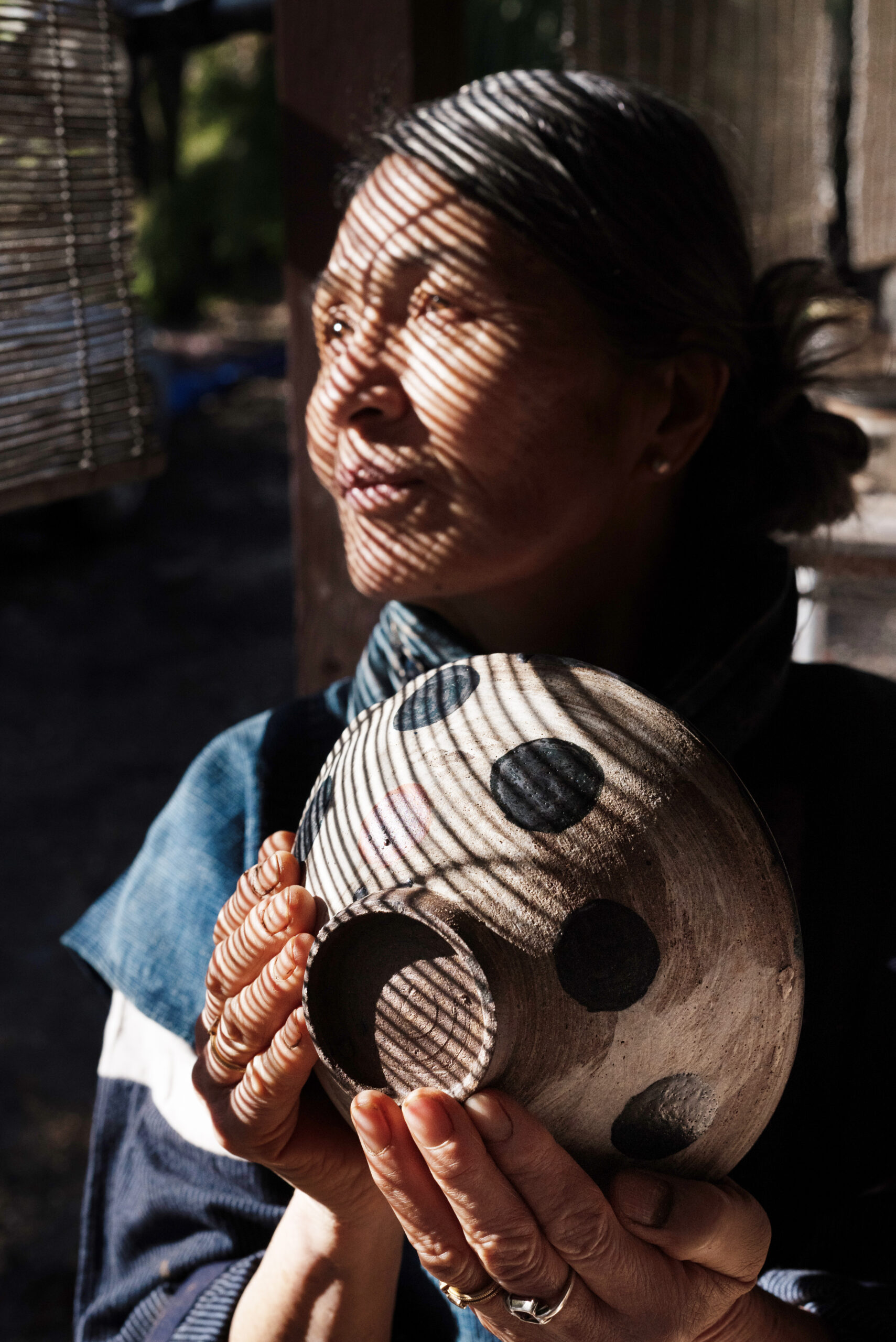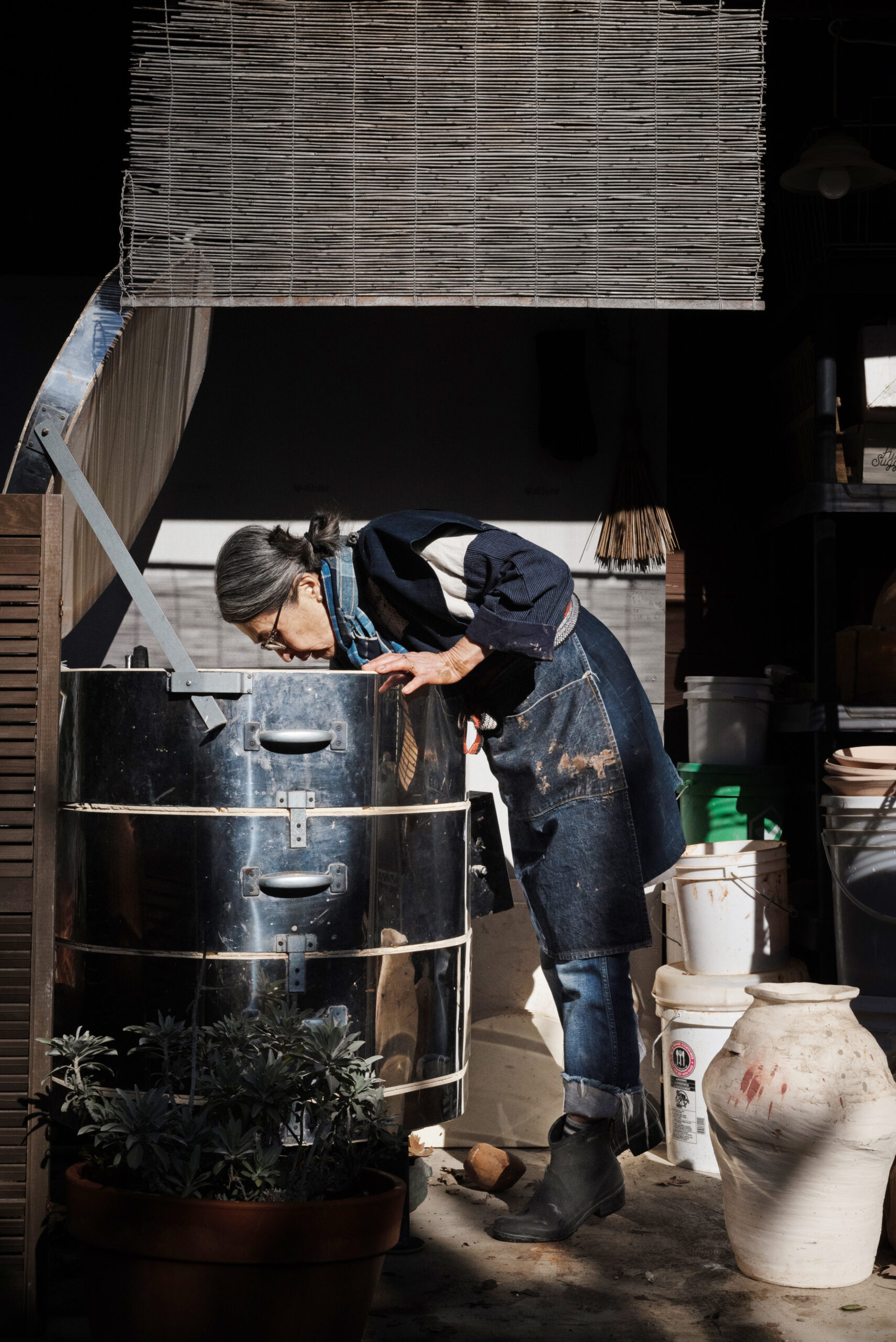 Ishida's work has a clear sense of self, Lipp explains.
"I love her use of pattern and restraint in palette."
Ishida has had a lifelong career in the arts, though the art forms in which she works have evolved over time. She grew up in Tokyo, where she studied textiles and French color history and later spent a decade working as a weaver. She lived in Europe for several years, where she learned to love fashion and the stylized forms of French haute couture. Later, she was the chef at a well-known vegetarian restaurant in Tokyo, an experience that influenced the form and function of her current tableware designs.
It wasn't until 2010, a few years after Ishida moved to California with her husband, that she found her way to the art of ceramics. Ishida took several years of classes at Napa Valley College, including beginning ceramics, sculpture, and kiln building. Her studies there laid the foundation for her current body of work, which is guided by the shape of the clay itself, maintaining irregularities found in the clay body and in the natural flow of the glaze. Hand-shaped platters display a delicate, frilled edge, while a stack of plates, each a slightly different size and shape, share a wabisabi aesthetic.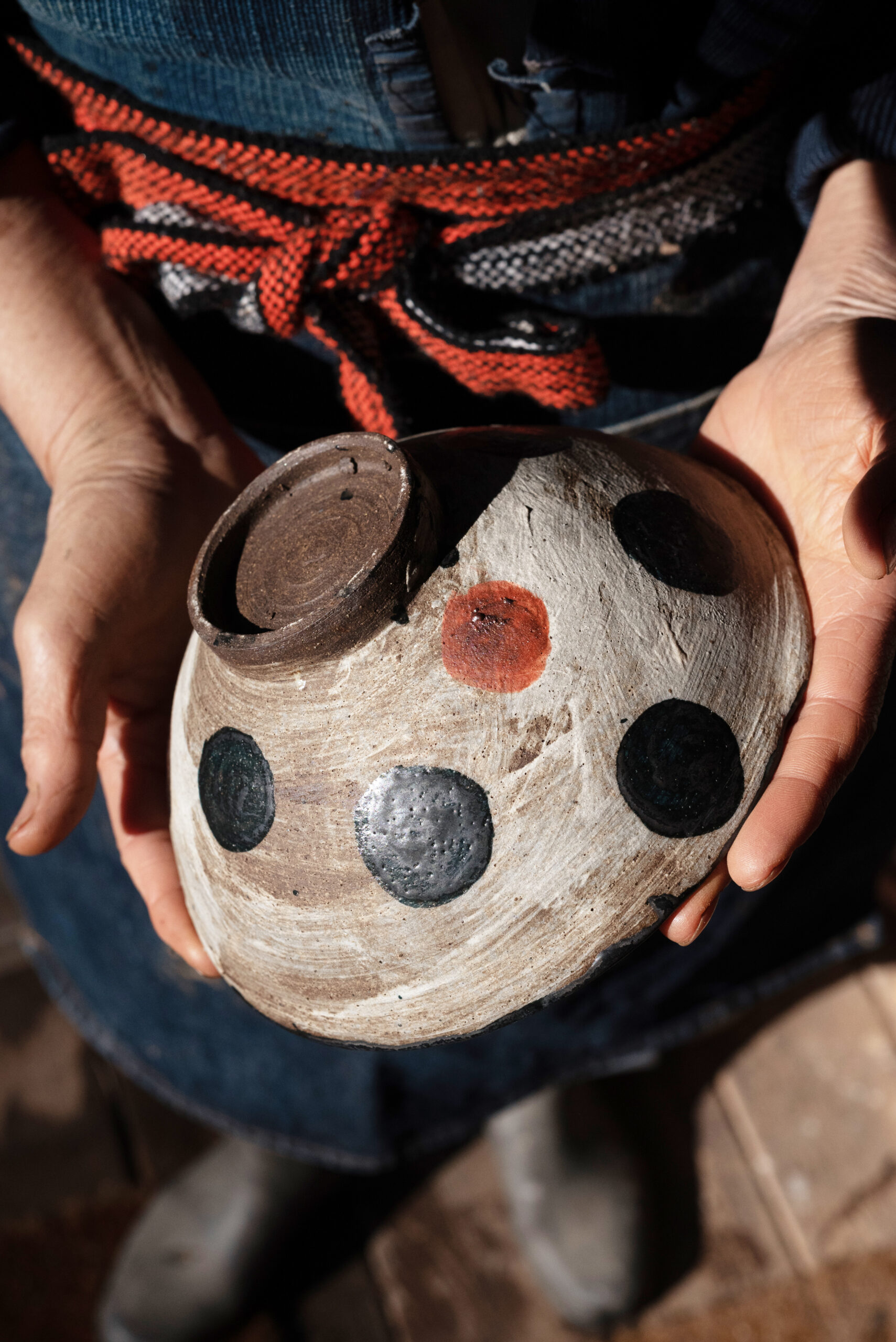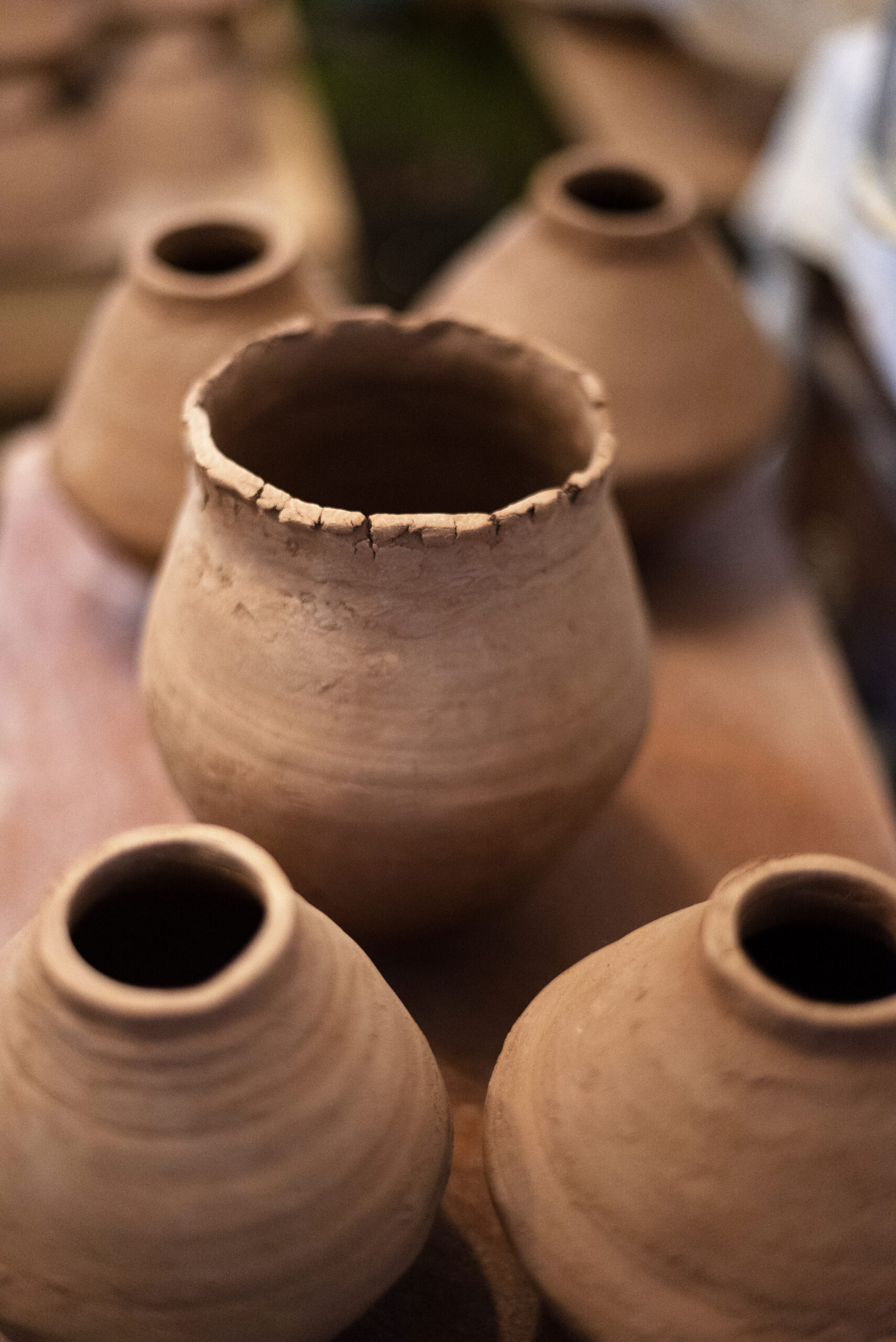 Ishida has a lifelong passion for the Japanese tea ceremony, which she still studies locally a few times per week. Her instructor, she says, has helped her reconsider the potential of form and color in her designs. "In the Japanese tea ceremony, the bowl has many meanings: the name, feelings, and using the five senses," she says.
From teacups and mugs to larger bowls and vases, many of Ishida's pieces are created with the seasons in mind. Summertime designs, Ishida explains, are lighter in color, with wide rims to cool liquids more quickly, while winter pieces feature narrower rims and darker colors to retain heat. She shapes her work intuitively, often using a loose hand to add dimension to her pieces with carved edges and freeform dots and stripes. Designs are not sketched out in advance, but rather take shape on the wheel or table, giving a light-handed, experimental feel to the work.
"My style favors the minimalist approach," says Ishida. "All our senses enter my art pieces."
For more information on exhibits and sales, visit hirokoishida.com or follow on Instagram @hiroko9675.