Richard Arrowood loves to scoot out to the Russian River near Alexander Valley's Jimtown Bridge east of Healdsburg. He and his wife, Alis, co-founders of Amapola Creek Vineyards & Winery in Sonoma, like to picnic not far from the bridge with wine and simple foods — seafood or barbecue. "The Russian River is a popular destination for good reason," Arrowood said, "but when you're from Sonoma County, you have the inside scoop on the best places to go."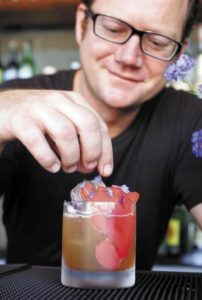 Scott Beattie opts for refreshing fizz to cool off on sultry days. The beverage director for Meadowood Estate Events in St. Helena likes to go to Iron Horse Vineyards in Sebastopol for "an ice-cold glass of Wedding Cuvée." The sparkling wine and remote location make Iron Horse a great summer refuge, Beattie said. "I like that first sip of bubbles as you look out over the rolling hills of grapevines in Green Valley."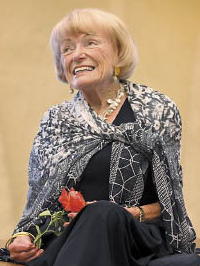 Margrit Mondavi spends time in the pool, and hopes no one knows where it is because, as she put it, "I don't own a bathing suit." Now in her late 80s, Mondavi sips Champagne and takes in the sweeping view of the Mayacamas mountains from her home's swimming pool in the city of Napa. The widow of wine icon Robert Mondavi and a key player in the winery's hospitality, culinary and arts programs, she said her regimen is to swim every day at 6 a.m.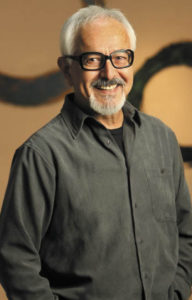 Mario Uribe, a Santa Rosa artist, strongly believes in grabbing nature on the run. "Spring Lake is great at the end of a hot day," he said, "and it's just minutes from our house." When Uribe, whose work can be found at the Sonoma County Museum in Santa Rosa, wants to find a little solitude, he'll steal away midweek for a walk. "There's plenty to explore," he said. "The pond, the lake, the trails, the ducks."
*Photos by (from top) Crista Jeremiason, Jeff Kan Lee, Kent Porter, and John Burgess
Subscribe to Our Newsletters!