Russian River, Bear Republic and Lagunitas may have put Sonoma craft brews on the map, but a new crop of up-and-comers is shaking up the local brewing scene with gutsy, adventurous offerings to quench just about any thirst.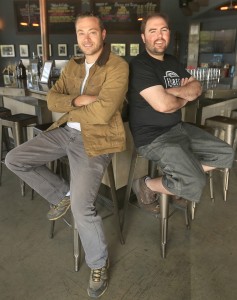 Fogbelt Brewing Co.
THE CROSSOVER
It takes a lot of beer to make great wine, or so the saying goes, and no one knows that better than Paul Hawley and Remy Martin. Martin is the son of veteran Fetzer Vineyards winemaker Dennis Martin, and Hawley's family owns Hawley Winery in Dry Creek Valley.
After brewing at home together for more than a decade, the friends opened the Fogbelt taproom in Santa Rosa in 2013.
Their beers, named for coast redwoods, are balanced and intriguing, from the crisp atlas Blonde to The Brotherhood, a slightly sour Belgian-style dubbel aged in Zinfandel barrels, to the Dyerville Giant, a red ale infused with bourbon-soaked oak chips.
• 1305 Cleveland Ave., Santa Rosa, 707-978-3400, fogbeltbrewing.com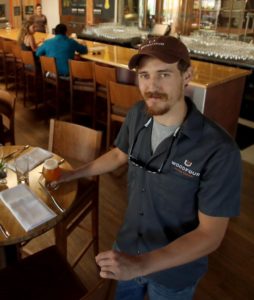 Woodfour Brewing Co.
THE TERROIRISTE
Seth Wood began brewing while attending culinary school in New York, and became so enamored with the process that he moved to Fresno to study fermentation science and enology. In 2013, he opened the Woodfour brewery and restaurant in Sebastopol, with partner Olav Vier.
Wood brings his culinary and winemaking experience into the brewery, creating food-compatible beers that express a sense of place through hyper-local ingredients and native fermentations.
Woodfour's beer menu includes a range of styles, from the funky-fruity Sour Farmhouse ale to Coffee and Pie, a rich, dark ale made with Taylor Maid Farms espresso and Sebastopol blackberries.
• 6780 Depot St., the Barlow Center, Sebastopol, 707-823-3144, woodfourbrewing.com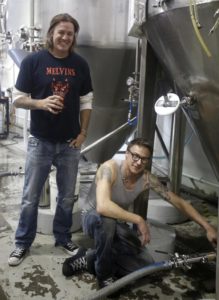 101 North Brewing Co.
THE INTERPRETER
Like most craft beermakers, Joel Johnson was a home brewer who dreamed of going pro. He landed his first brewing gig in 1998, at Healdsburg's Bear Republic Brewing Co., and went on to become its head brewer.
After a few false starts, Johnson launched Petaluma's 101 North Brewing Co. in 2012 with his brothers, Jake and Joey, along with lifelong friends John Brainin, John Lilienthal and Anthony Turner.
101 North's brews are full-flavored and high in alcohol, yet expertly balanced. Its full-throttle interpretations of traditional beer styles include the amber-colored Heroine IPA, the malt-forward Stigmata American Red Rye and the unfiltered naughty Aud Imperial Stout. 101 North hopes to open a taproom sometime this summer.
• 707-778-8384, 101northbeer.com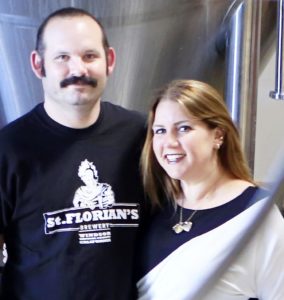 St. Florian's Brewery
THE HERO
Rather than turning heads with experimental brews, St. Florian's has attracted an enthusiastic following with delicious traditional-style beers. The Windsor brewery and taproom, named for the patron saint of firefighters, was launched in 2013 by Windsor fire captain and home brewer Aron Levin, with his wife, Amy.
California Common, St. Florian's flagship beer, is a steam lager that's clean and refreshing, with a malty body and caramel notes. The brewery also makes a flavorful brown ale and two excellent IPAs: Flashover American and Belgian Style Flashover.
Along with producing heroically good beer, the Levins donate 5 percent of the brewery's profits to fire-related and community-based charities.
• 7704-A Bell Road, Windsor, 707-838-2739, stfloriansbrewery.com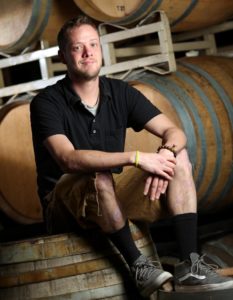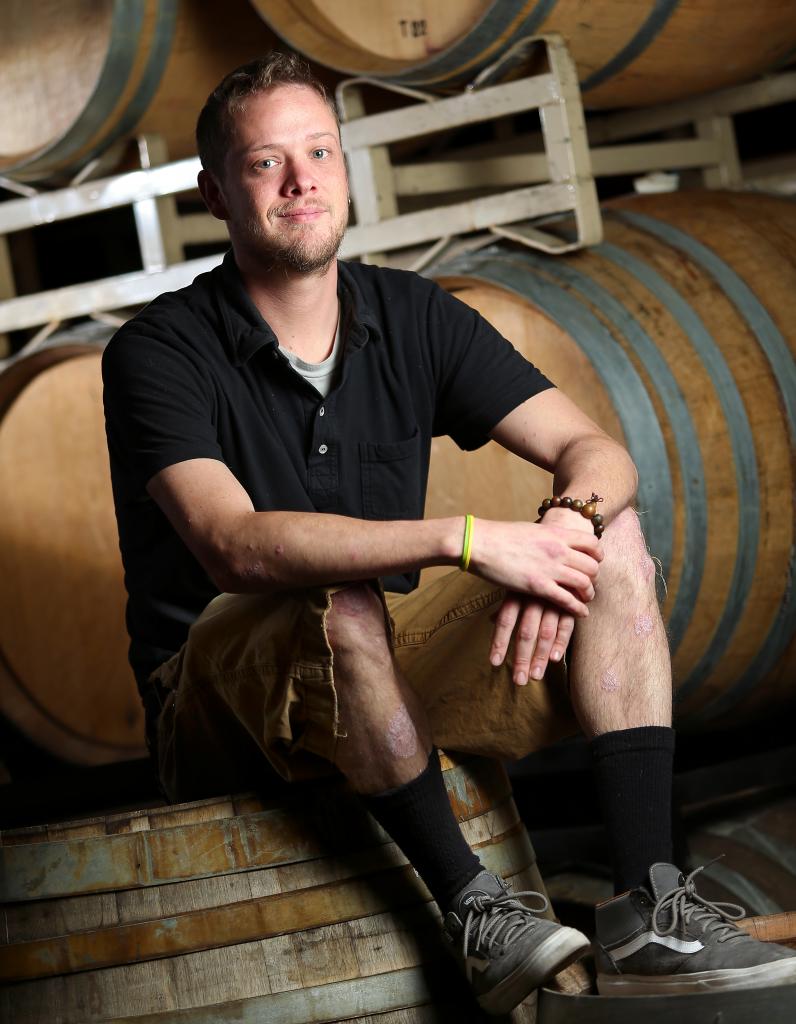 Shady Oak Barrel House
THE OUTLIER
If you're looking for a West Coast-style IPA or British Porter, Shady Oak Barrel House is not for you.
Steve Doty, a former winery lab technician who launched Shady Oak in 2014, has a love of brewing on the fringe and a deep fascination with Brettanomyces, a wild yeast that brings a magical sort of funk to beer.
Shady Oak's Bokonon farmhouse ale is a dry, tart celebration of "Brett." Most of the Santa Rosa brewery's offerings are similarly sour, barrel-aged and encouraged to undergo a secondary fermentation in the bottle for added complexity.
• 707-595-8958, shadyoakbarrelhouse.com (not open to the public)
Subscribe to Our Newsletters!