There's certainly no shortage of "best" restaurants in Sonoma County, a region known as much for culinary excellence as it is for the quality of its wines and the beauty of its landscape. So in a way, the task was simple as we selected local chefs and restaurants that continually offer up dishes beyond compare.
Yet even as we wrote why a specific restaurant deserved special praise (drooling a little along the way), it was hard to keep our minds off that little corner bistro that serves a great Reuben, the popular cafe with that perfect little salad, or an always-full restaurant that somehow fell off the radar. That's part of what makes Sonoma so special — there are surprising food finds to discover around every corner.
In the above gallery we present 50 of our favorite restaurants for everyday eats, special occasions, family outings, and quick bites. Below, we've listed "Crowd Pleasers" (burgers, pizza, Mexican and more) and Best Butcher (it's a tie!). 
Crowd Pleasers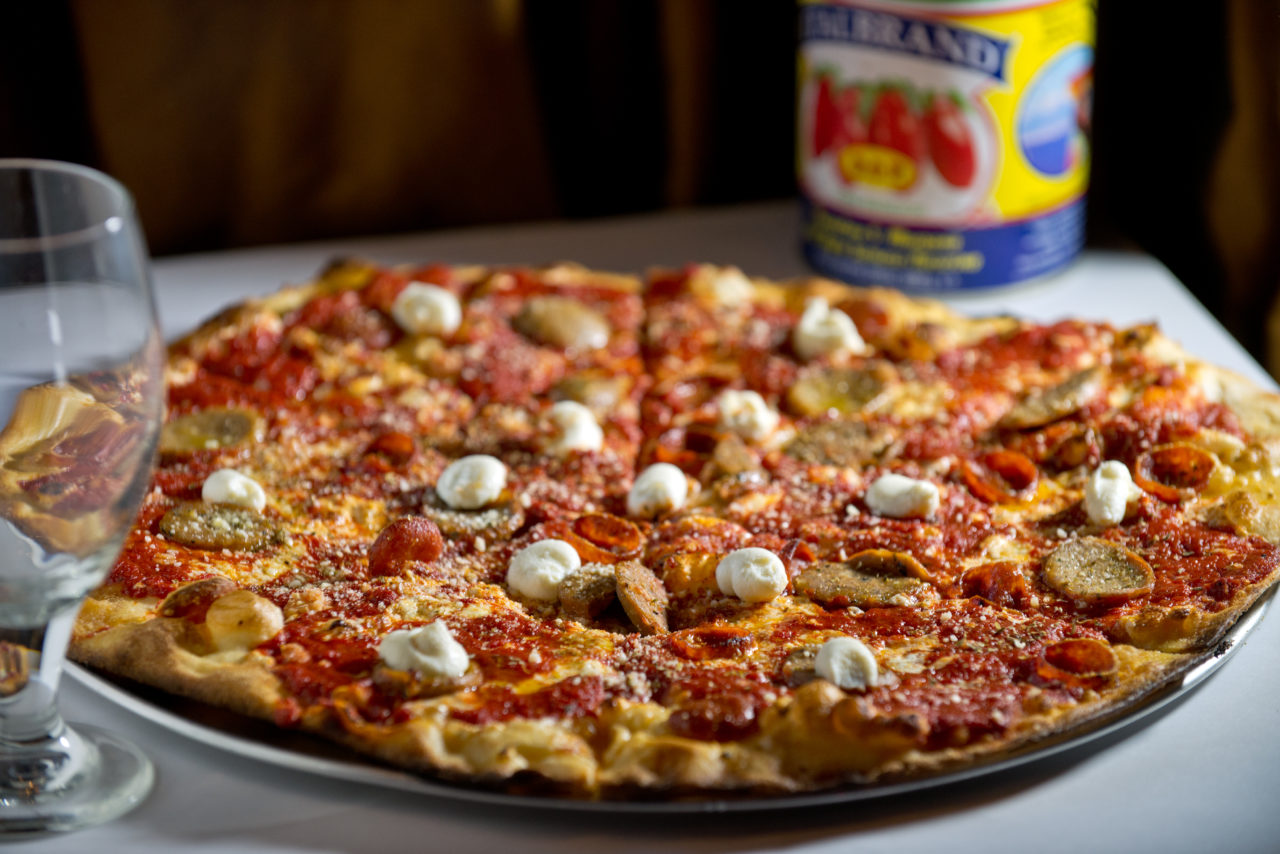 Best burgers, best pizza…them's fighting words, considering how many top-notch restaurants we have in Sonoma County, and how fiercely loyal food fans are to their regular hangouts.
Still, there are spots where the staples truly shine, and if you haven't yet tried these mouthwatering marvels, you owe it to yourself to skedaddle in right away. See if you don't find some new favorites, too.
Burgers: Mike's at the Crossroads, Cotati: Boasting 17 kinds of burgers, these big, beautiful, near half-pound monsters promise bliss for any appetite. Maybe you crave a Krush, topped in sautéed mushrooms, Swiss, onion, garlic, and Zinfandel glaze. Or you might want to fire up with the 987, sizzling with diced green chiles, jalapenos, black olives, onions, roasted red peppers, and pepper jack. Or you may dig in a bit daintier, with the Belle, topped in sautéed red onions, fresh basil, rosemary, and crumbled Nauvoo blue cheese. Whatever you choose, plan for crowds in the 10-table eatery with a dozen bar stools beneath an enormous mural of a bull's head snorting, "One Mean Burger." 7665 Old Redwood Highway, Cotati, 707-665-9999, mikesatthecrossroads.com
Pizza: Tony's of North Beach, Rohnert Park: Tony Gemignani became an international star for his San Francisco restaurants, and five years ago, he shared his magic with a new Tony's at the Graton Resort & Casino. Featuring eight styles of pizzas made in four different ovens (wood-fired brick, gas brick, electric brick, and electric stone), the lengthy menu tempts with delicate, charred Napoletana, classic Italian/Americana, thin-chewy New York, thick and rectangular Sicilian, California thin-crust-style, and glutenfree pies. Portions are huge, flavors are rich and bold, and ingredients are premium, such as handcrafted mozzarella and burrata, San Marzano DOP tomatoes, and housemade sausage. A bonus: while you have to wait in line at the SF locations, the casino spot is still somewhat of a locals' secret, with tables at the ready. 630 Park Court, Rohnert Park, 707-588-7741, gratonresortcasino.com
Japanese: Hana, Rohnert Park: It's set in an unassuming strip mall, but open the heavy wood front door and you'll discover chef-owner Ken Tominaga's spectacular sushi, traditional wafu (pure, clean) cooking, and a truly impressive sake selection. Authentic cuisine shines in seasonal specialty fish like house-cured saba mackerel and kamatoro (succulent, fatty tuna), chawanmushi custard with shrimp and scallops, and prime steak sent out sizzling on a Mount Fuji stone. The raw wood décor and sommelier service adds to the elegance. 101 Golf Course Drive, Rohnert Park, 707-586-0270, hanajapanese.com
Mexican: Barrio Fresca Cocina Mexican, Sebastopol: This new spot in the Barlow blends casual, order-at-the-counter service with high-end regional dishes crafted from organic seasonal ingredients. That means owner Carlos Rosas features homemade GMO-free California corn tortillas and produce from local farms, resulting in captivating bites like red corn tortillas topped in potatoes, handmade chorizo, scrambled eggs, pumpkin seed, melted cheese curds, arugula, and salsa de chile Morita; or a pork belly torta smothered in chipotle aioli, pico de gallo, and peppery arugula. What's not to love about such fancy food in such friendly surroundings, and extra warm touches like free homemade chips, salsa, and fiery hot sauce? 6760 McKinley St., #120, Sebastopol, 707-329-6538, barriobayarea.com
Wine Country Cuisine: Barndiva, Healdsburg: The sophisticated spot looks Sonoma Wine Country with its luxurious mahogany barn setting and lush garden patio. Chef Ryan Fancher sources Sonoma, too, with partner farms like Bellwether Farms, Early Bird's Place, Mix Garden, and Preston Farm & Winery. California cuisine is creative and clean, shimmering in bites like crispy duck leg confit with marble potatoes, poached quail egg, olive tapenade, fennel, and haricots verts. 231 Center St., Healdsburg, 707-431-0100, barndiva.com
Deli: Mac's Deli & Cafe, Santa Rosa: There's good reason this 1952 institution is the oldest continuing breakfast and sandwich café in Sonoma County. The mere thought of the sumptuous overstuff ed omelets and sandwiches get folks salivating, and anyone who can polish off an entire plate well deserves the happy food coma they're guaranteed. Start the day with a lox, cream cheese, and onion omelet with crispy hash browns and pumpernickel toast, then segue into a hearty lunch of pastrami and egg salad on rye. It's hard to beat the cheerful combo of a hot corned beef Sammy including a choice of salad and glass of tap beer, either. 630 4th St., Santa Rosa, 707-545-3785, macsdeliandcafe.com
Pub Fare: Woodfour Brewery, Sebastopol: Yes, beer is a food group in Sonoma County, with its proliferation of craft breweries, many of which offer good eats, too. At this hip, lively place, brewmaster Seth Wood rotates beer styles and provide guest taps for other local producers. The kitchen takes the same jaunt, hosting pop-ups that lately have featured Mexican food. Really delicious Mexican food, like pork al pastor laced with chiles, sea bass tacos, bass ceviche, gooey cheese enchiladas, and fluffy chicken-green salsa tamales handmade by chef Maria. Just the thing to go with the brewery's saison, farmhouse, and sour beers. 6780 Depot St., Sebastopol, 707-823-3144, woodfourbrewing.com
Vegetarian/Vegan: The Drawing Board, Petaluma: Eating plant-based foods is such a "thing" these days that chefs treat meatless cuisine as an art. Even kids and hardcore carnivores love it, when it's done as masterfully as it is at this chic Petaluma bistro. Owner Rosie Wiggins artfully mixes in vegetarian/ vegan among other animal- protein dishes, sometimes crossing into hybrids like the signature carrot lox. The result is wow, bringing carrots smoked, rolled in nori and smoked sea salt (like salmon, see?), then baked and sliced atop veggie cashew cream cheese on toast with baby greens. 190 Kentucky St., Petaluma, 707-774-6689, tdbpetaluma.com
Best Butcher – It's a Tie!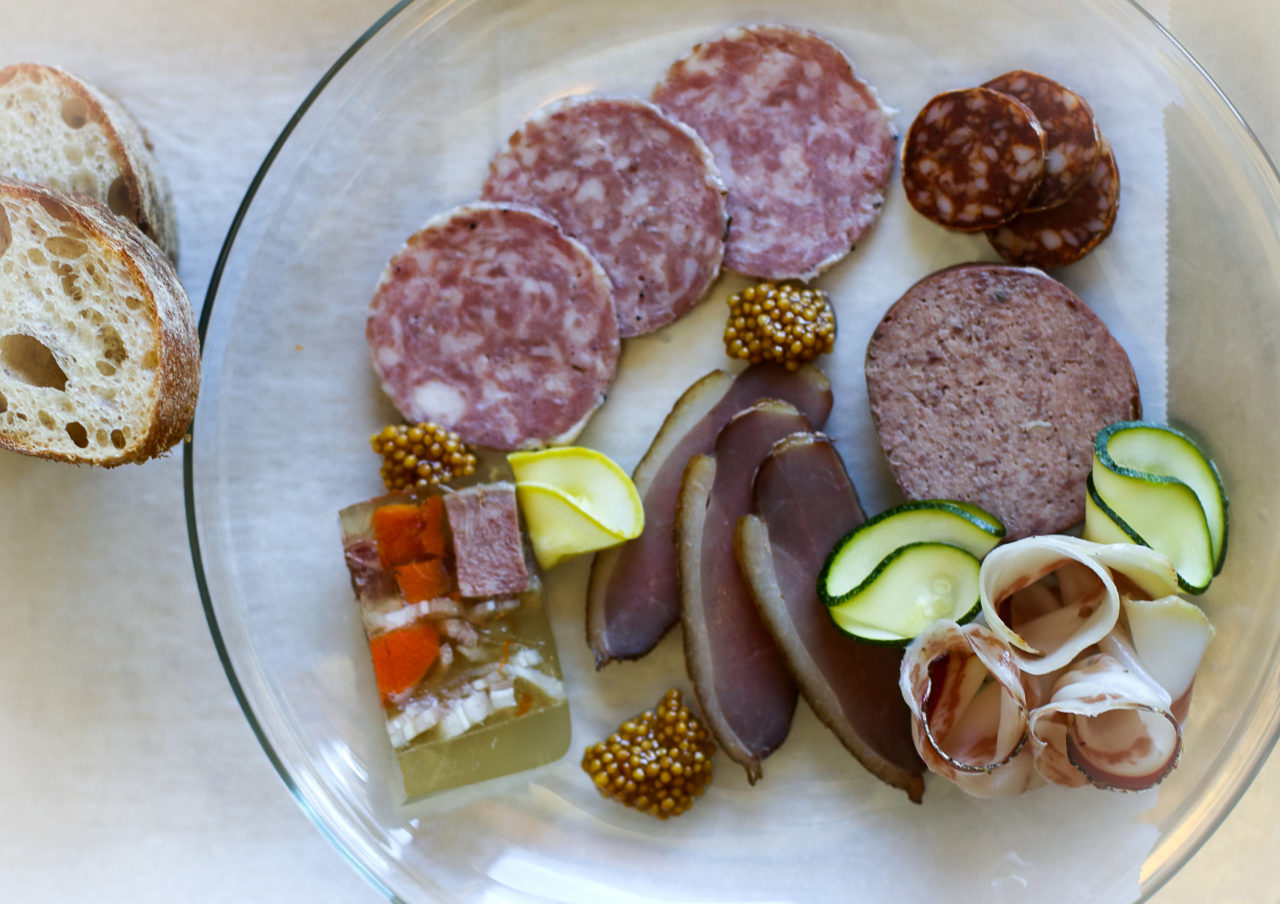 Thistle Meats, Petaluma: With years of study as a salumist and butcher, chef Travis Day of Thistle Meats is a chef's chef — working his way up the kitchen ladder with the kind of intense focus and passion that results in 25 journals filled with business plans and recipes, traveling to 20 countries with his chef's knives and developing a resume that includes some of the best restaurants in the world. To say he's obsessive about meat is an understatement. "I used to cure duck prosciutto in the rafters and stay up until 3 a.m. translating old French cookbooks," Day says. With whole animal butchery, salumi, and the county's best ham and roast beef sandwiches (which we don't say lightly), Thistle is my choice for top butchery. 160 Petaluma Blvd N, Petaluma, 707-772-5442, thistlemeats.com
—Heather Irwin
Journeyman Meat Co., Healdsburg: Peter Seghesio of Journeyman Meat Co. looked to his Italian heritage, and studied whole-animal butchery and salumi-making in Italy before opening this gorgeous shrine to meat last summer. And certainly prime meats star at the combination butcher shop, salumi counter, and wine bar just off the Healdsburg Plaza. Still, I adore the fresh sausages the most, crafted from Seghesio's family recipes and sizzled in the wood-fired oven behind the display counter. The pork beauties include lavish flavors like Sicilian-style Terrona imbued with Parmesan or Il Bustino, studded with bacon, all offered as sandwiches — or my favorite, in a trio selection on a wood board laden with mustards, arugula, and pickles. Hog heaven. 404 Center St, Healdsburg, 707-395-6328, journeymanmeat.com
— Carey Sweet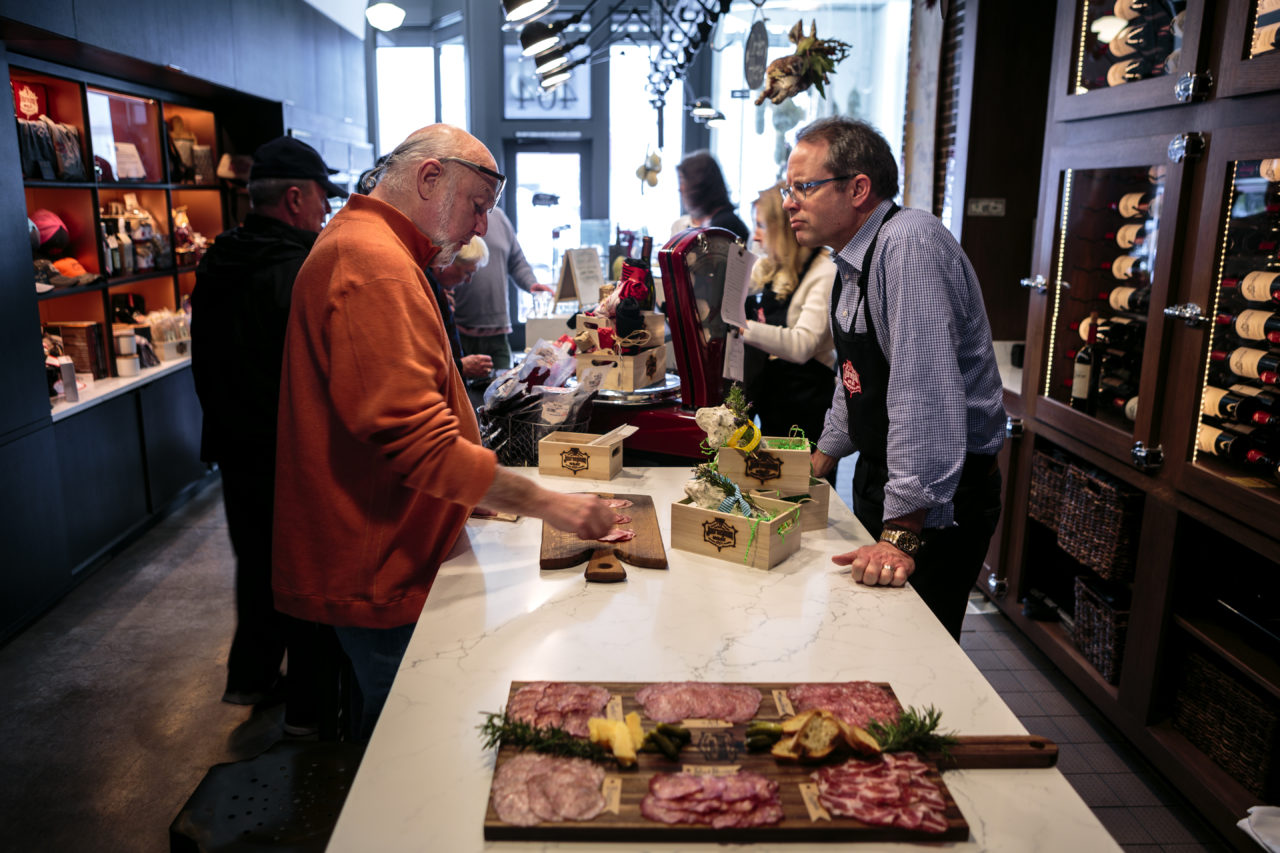 Metholodogy
Sonoma Magazine dining editor Heather Irwin, restaurant reviewer Carey Sweet, and senior food writer Diane Peterson – in collaboration with our team of editors – selected the 50 best restaurants in Sonoma County based on a year's worth of restaurant visits, reviews, and chef interviews. We also sought opinions from some of the county's notables to get a sense for their go-to local haunts. And we look forward to hearing about some of your favorites in the comments.