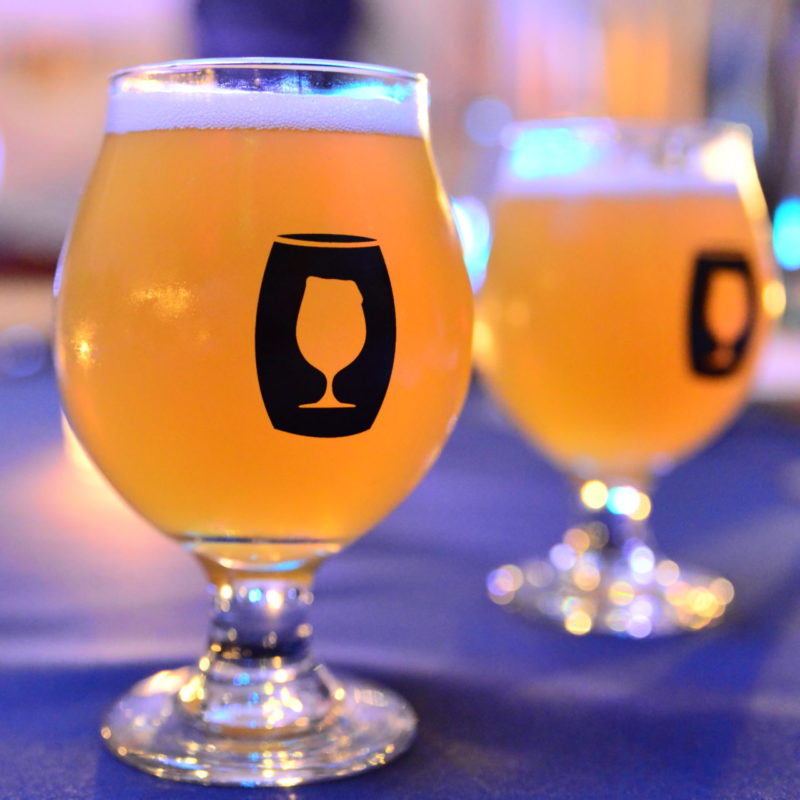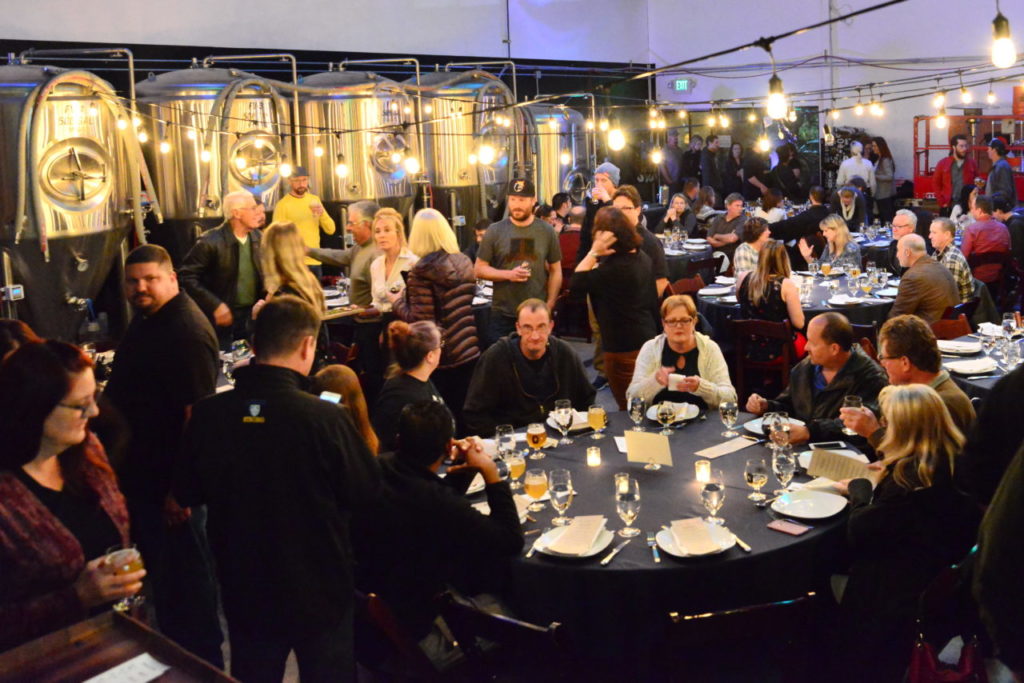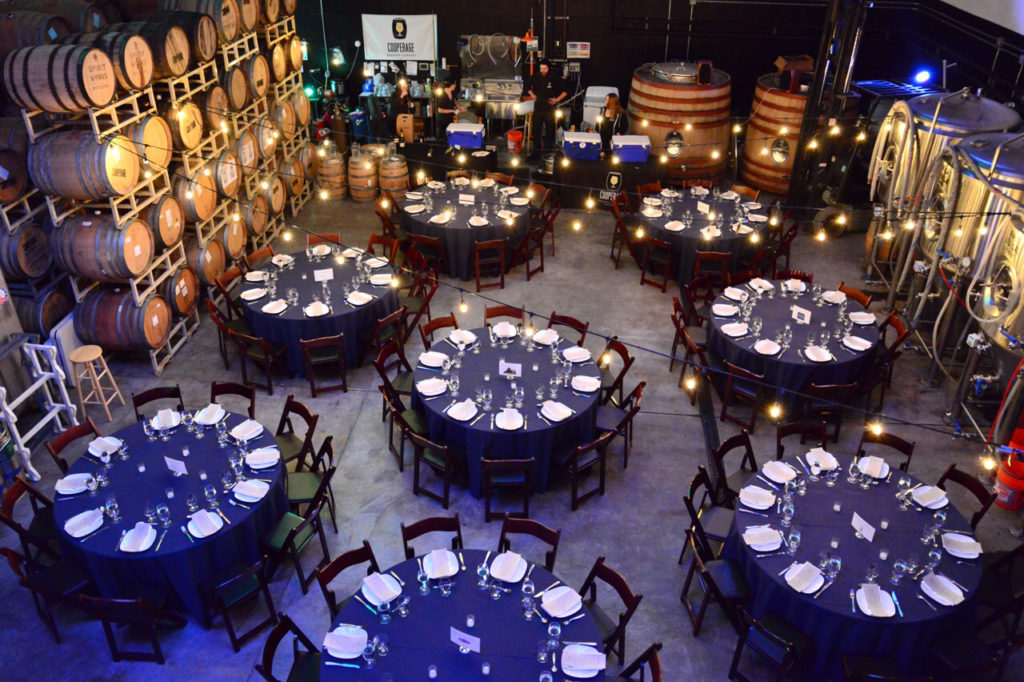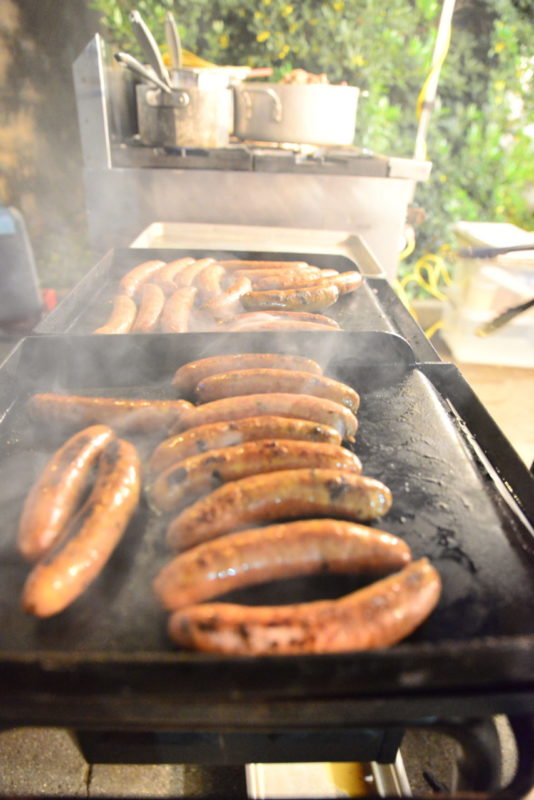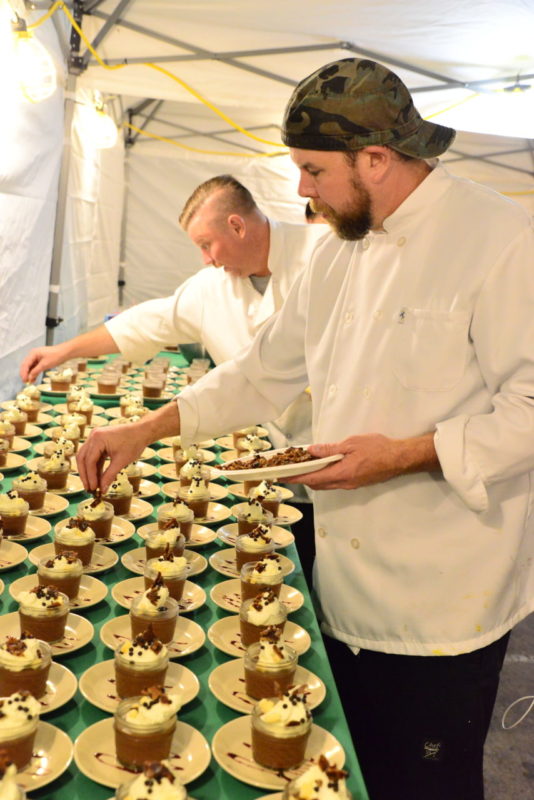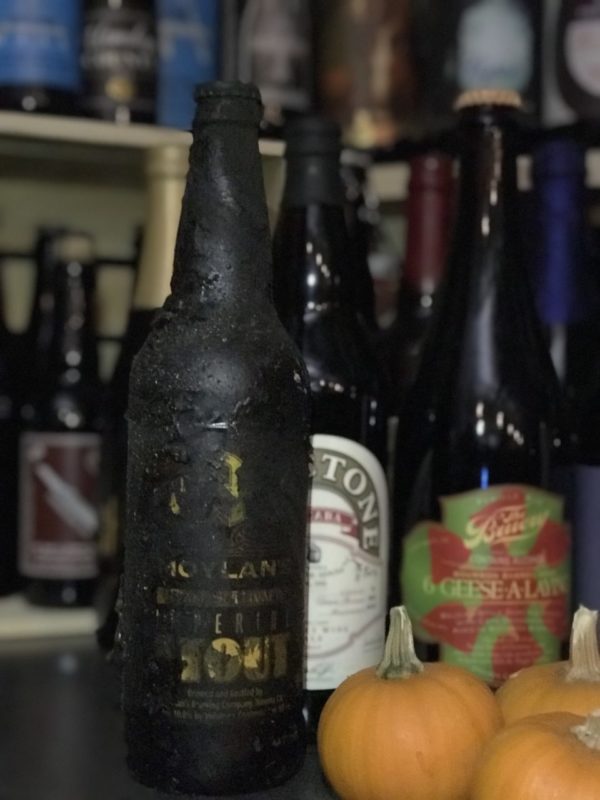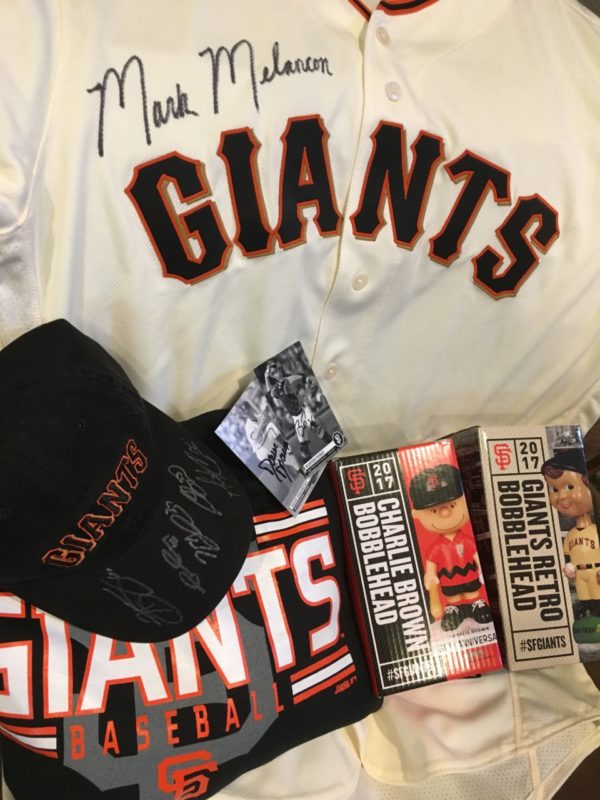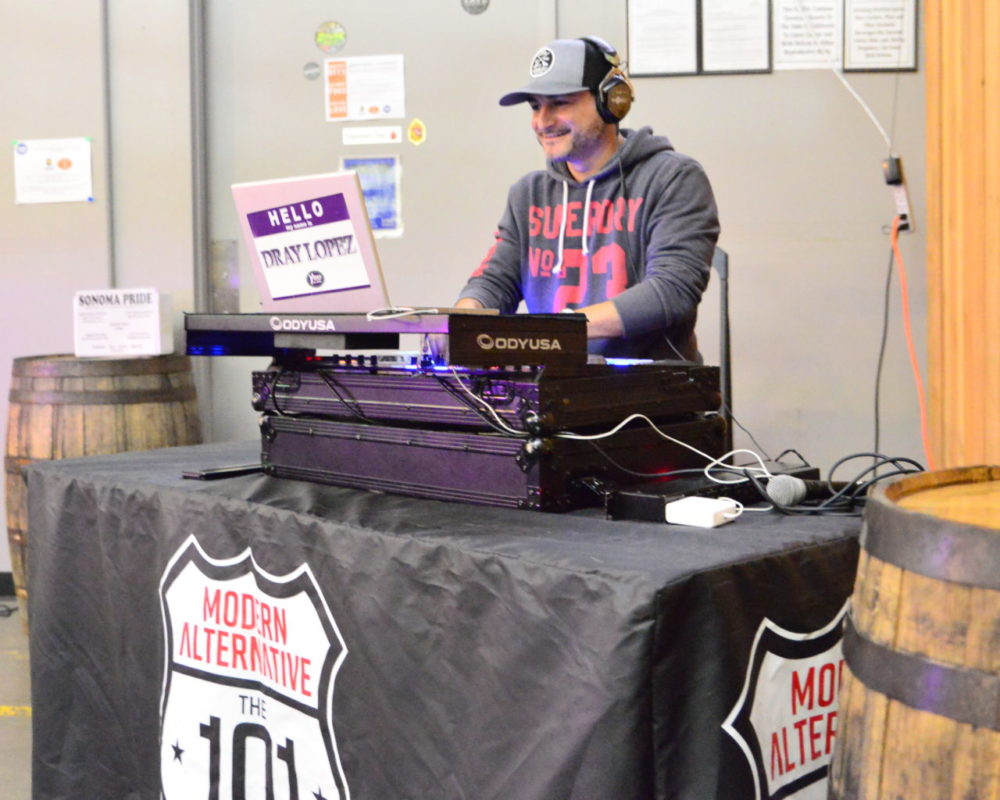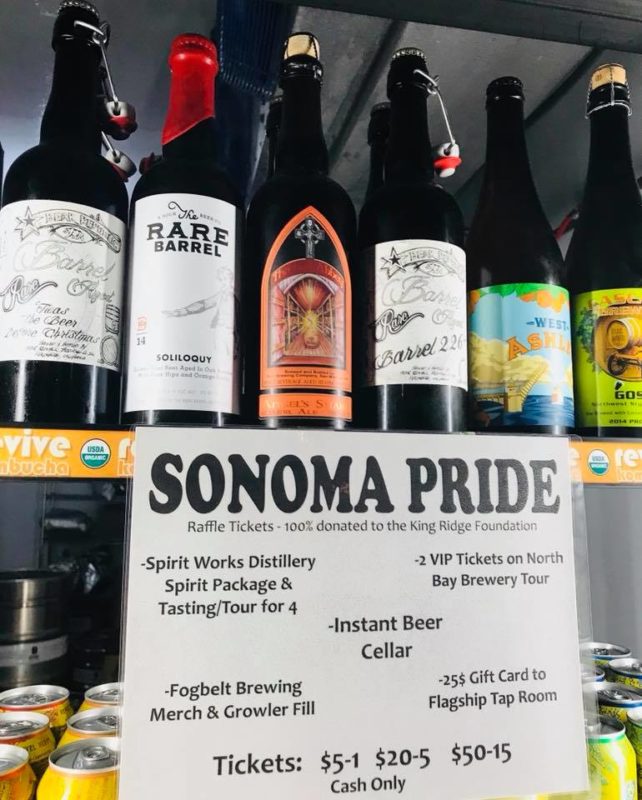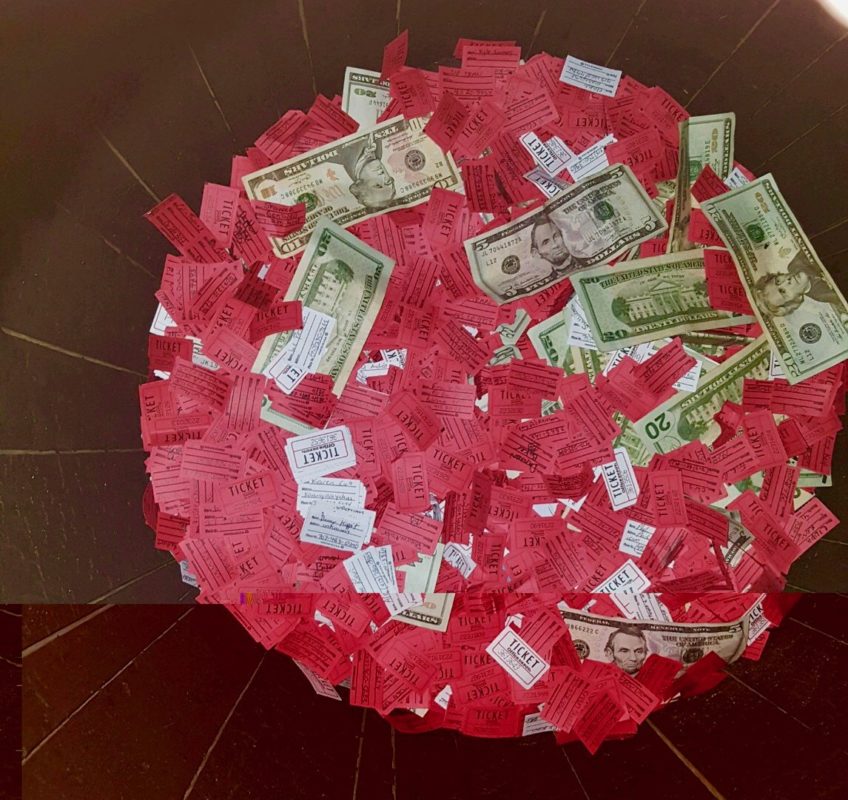 The community's love and tireless efforts to help those affected by the tragic October wildfires are unmatched. Relief efforts are continuing on through dinners, raffles, and other fundraisers.
Last month Cooperage Brewery and Peloton Culinary and Catering partnered to create a beer paired dinner and raffle which would benefit local families in need. Donations were made to the King Ridge Foundation through the Sonoma Pride Campaign. Families can apply for funding through the Sonoma Pride website.
The beer community quickly jumped on board and the dinner was a sellout -at $65 per ticket – one hundred percent of the money from the ticket sales was donated; $6,500 was raised that night. 100 beer, food, and wine lovers packed into the cellar at Cooperage Brewery for a family-style meal made by Peloton Culinary and their many talented chefs who volunteered their time to be there. Chef and owner Tim Vallery of Peloton Culinary said that all of his team working the event had jumped at the opportunity to volunteer to work this event,
"when asked, I thought some would decline because it isn't exactly the best time of year for folks, but all of my servers and chefs didn't blink, they said yes and came to help happily. It was truly amazing. I am proud to be a part of such a loving community and blessed to call these people my team."
This beer dinner paved the way for the raffle; people generously purchased tickets at the brewery, at Beer Craft, and online as well as put cash in the barrel. What started as a beer raffle turned into over fifteen worthy prize lots. People and businesses from the North Bay donated unique beers, cases of aged beer verticals, cases of wine, tasting experiences, beer paired dinners, and schwag. The San Francisco Giants supported by donating an autographed players jersey as well as other signed memorabilia that is only available directly from the Giants franchise.
On December 1st, Tyler Smith, owner of Cooperage Brewery, broke open the barrel to find that people had put in $1,836 in cash alone. That night the raffle was called in sections giving people more opportunities to purchase tickets. In the end, just about $17,000 was raised between the dinner and raffle. The grand prize was an "Ultimate Instant Beer Cellar" which consisted of over 60 aged, rare and hard to find beers along with three 3 liters of Russian River Brewing Company's sours (these sours are bottled in small quantities and sell out quickly thus are very sought after). The winner, Matt Chappell, a local man came down to collect his winnings and expressed that he intended to gift this cellar to a friend who lost his home and business in the fire.
"Sonoma means family and family takes care of their own. I learned that our dear friend Dario D'Costa lost his family's home, business and an extensive beer collection in the fires.  It was the Monday night of the fires and Dario, his two sisters and father met at the Local Barrel in Santa Rosa. I watched in admiration as Dario's father looked at his children and took a sip of beer and stated,
'We came from worse.  We will rebuild.'
That very week I heard of the raffle at Cooperage and went there with the sole purpose of purchasing tickets on behalf of Dario. When I received the call I thought of only one thing – our friend." said Chappell. He plans to gift this cellar to D'Costa at the Local Barrel this week.
There isn't a single person who hasn't been affected by these wildfires – many lost homes, childhood pictures, collections, treasures – but the energy and persistence to rebuild Sonoma County is what is driving all of us now. It is through the compassion and out pour of generosity of this community that will help keep Sonoma County strong.
Looking for great Sonoma Magazine content in your inbox? Subscribe here