Visitors and locals will love this three day itinerary of things to do, see, eat and drink in Sonoma County.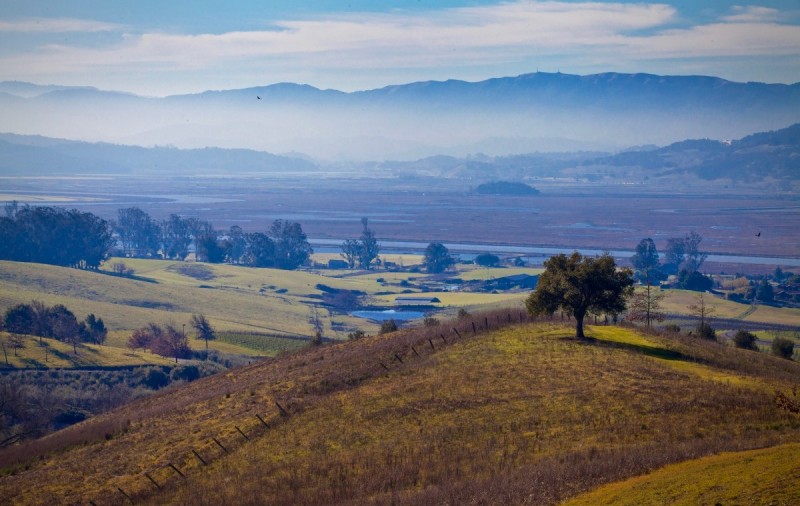 When you live in Sonoma County, you're never lonely for out-of-town visitors. Family, friends, college roommates, even casual acquaintances, are all eager to catch up with you and take in all the region offers. Thanksgiving through New Year's is high season for houseguests, with the number of invading out-of-towners larger than the kids' gift lists.
For local hosts, it can be a challenge deciding where to take eager-beaver visitors. Farm-to-table restaurants and taquerias are a given. Winery tasting rooms? Natch. Same for Safari West, the Charles M. Schulz Museum, Jack London State Park and a drive to Bodega Bay for steaming clam chowder.
Too many choices? Want to try something fresh and new – even to you? Here's a three day itinerary that includes some not so obvious explorations of Sonoma, guaranteed to please your guests as much as you.
DAY 1: INTO THE WOODS AND BEYOND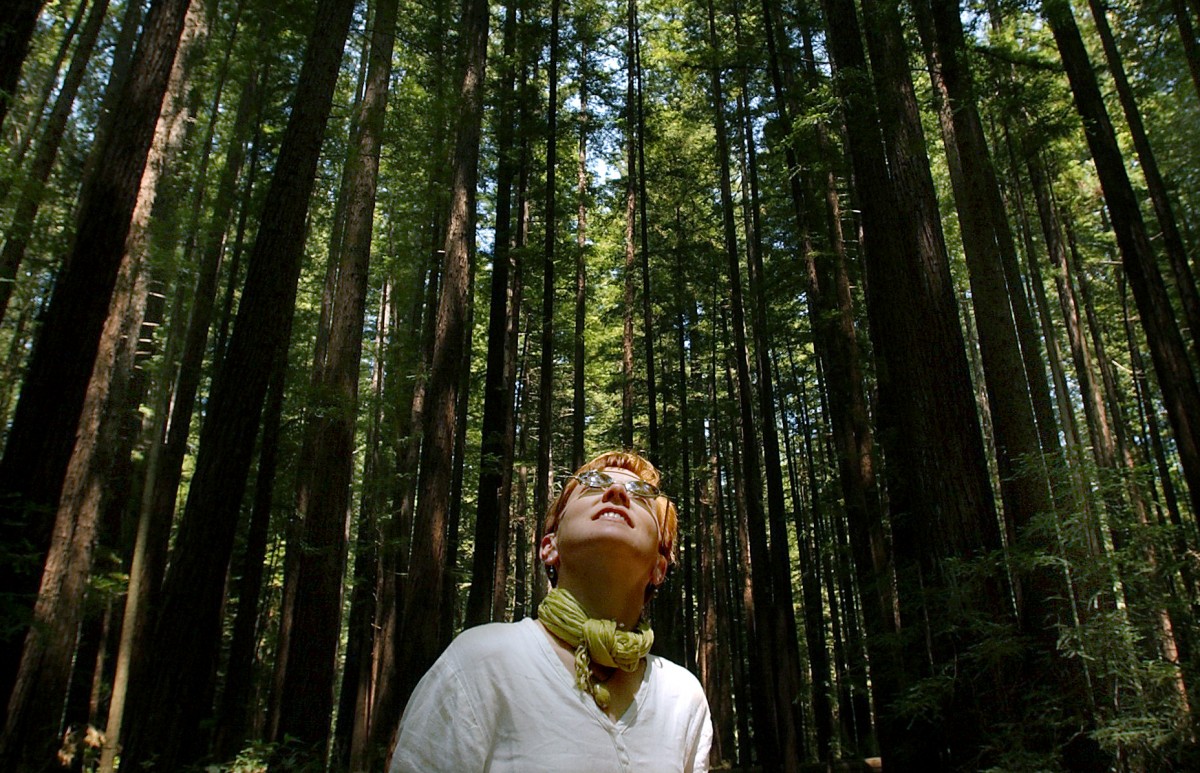 Armstrong Redwoods State Natural Reserve in Guerneville is a great place to introduce visitors to the natural superlatives of Sonoma. Magnificent, 1,200-year-old Sequoia sempervirens, commonly known as coastal redwoods, tower in a way that makes humans feel very small and very serene. Arrive early, and with jackets to combat the marine chill. At 7:45 a.m., you'll find an empty parking lot and the ultra-quiet woods, sans Segways and a horde taking smartphone selfies.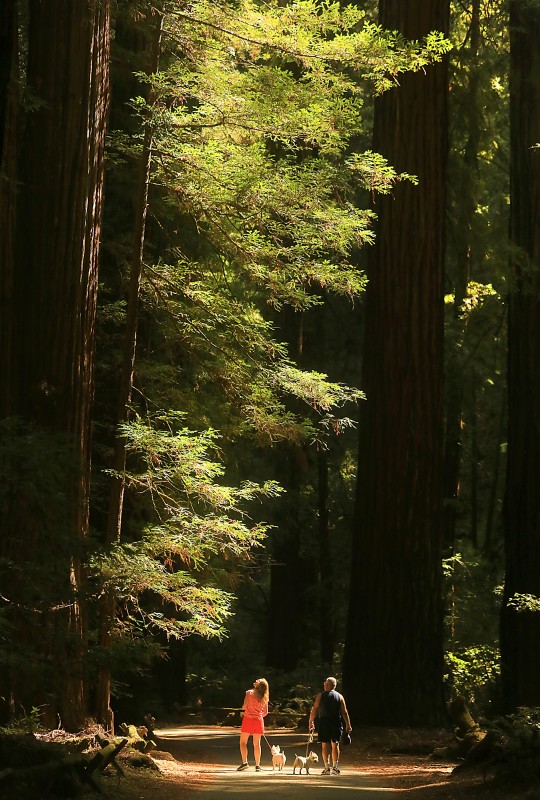 After an hour among the gentle giants, the first rays of sunlight filtering through the trees, depart as the parking lot begins to fill. Those arriving have had their breakfast, so now it's time for yours.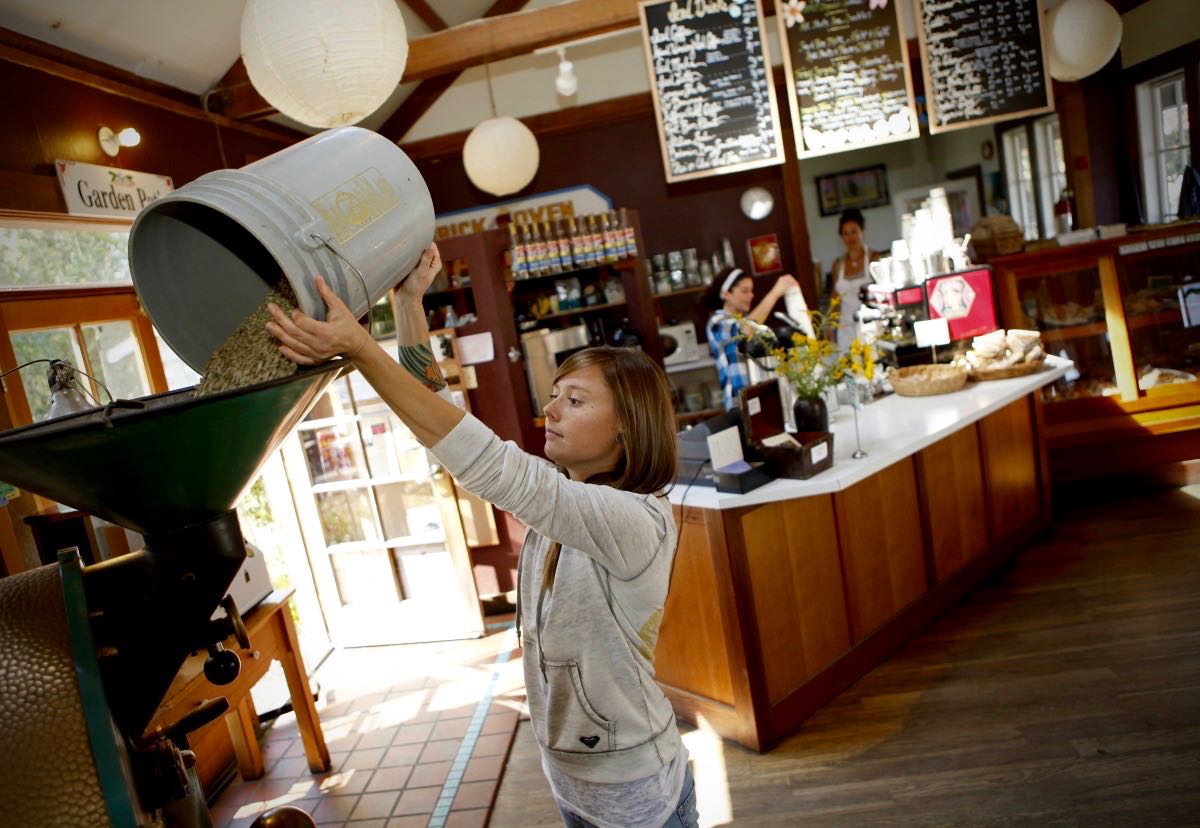 Coffee Bazaar in Guerneville provides house-roasted coffee and homemade pastries. Or drive a little farther west, along the Russian River, to Duncans Mills' Gold Coast Coffee and Bakery. Founded in 1877, Duncans Mills is a quaint station on the way to the coast from the river towns, with a charming general store and a depot museum next to where the Northwestern Pacific Railroad once ran.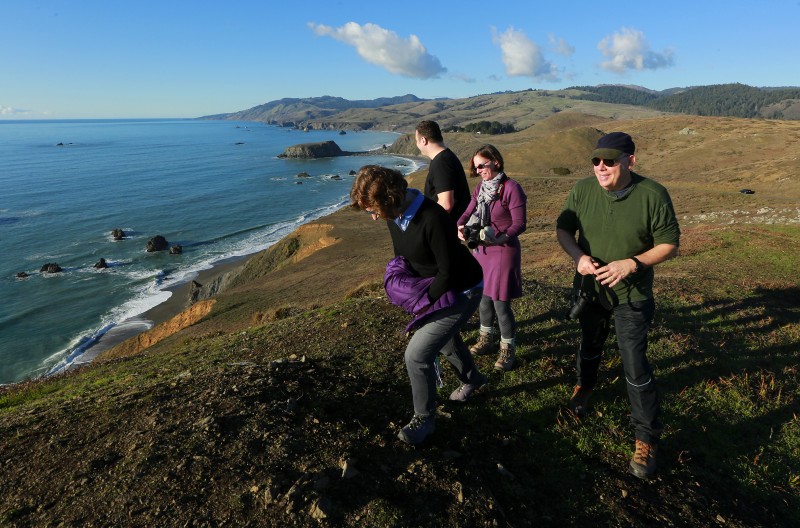 On the road again, continue west to Goat Rock Beach, or the Vista Trail in Jenner, for wide-open ocean views at the mouth of the Russian River, and occasional sightings of harbor seals. After watching waves crash in the fresh sea air, you'll be ready for the drive south on Highway 1 to Bodega Bay. Check out the whimsical wind spinners at Second Wind and Candy & Kites, the colorful array of saltwater taffy at Patrick's, and the Japanese prints at Ren Brown Collection Fine Art Gallery.
After an Alfred Hitchcock "The Birds" photo op at St. Teresa of Avila Church in the town of Bodega — not to be confused with Bodega Bay — it's time for lunch at Estero Cafe in Valley Ford, a few-minutes' drive away. The restaurant pays homage to local farmers with its hand-lettered chalkboard menus and dishes.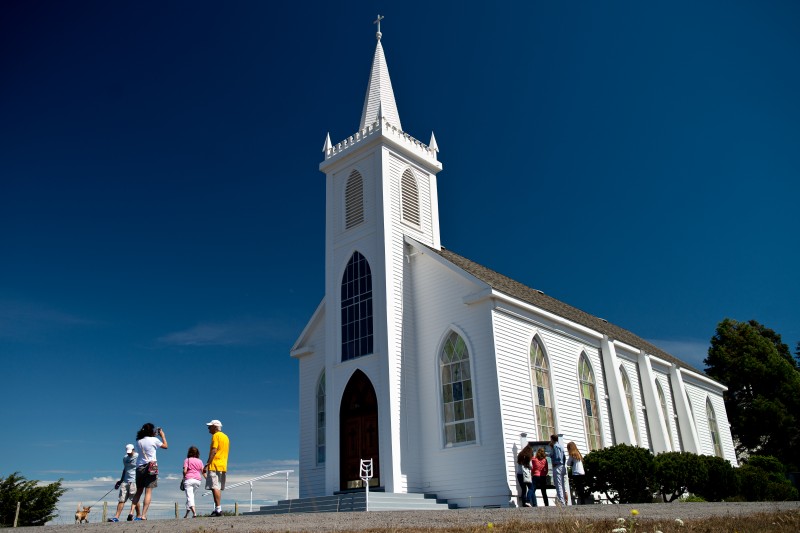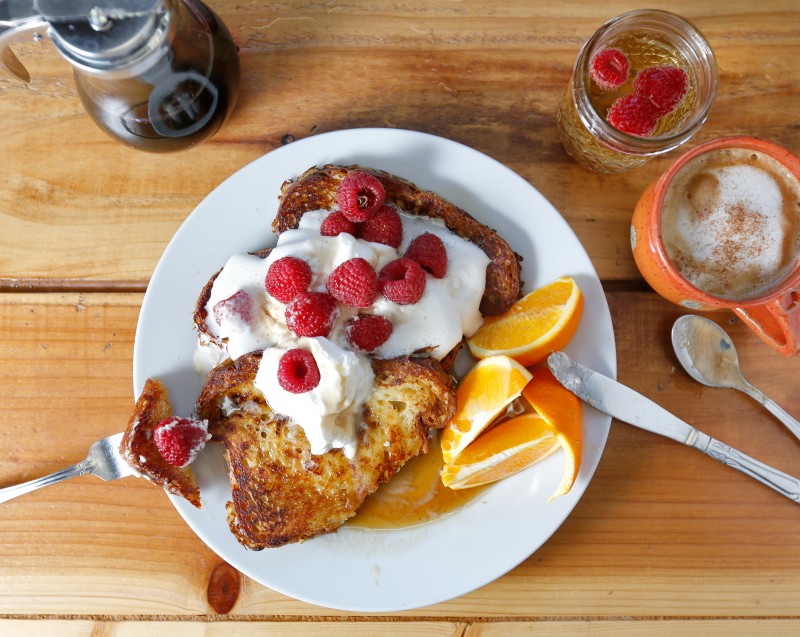 DAY 2: HEALDSBURG FOR THE HOLIDAYS
Start your day by taking in one of the most spectacular gems of Sonoma County – Lake Sonoma. Then head to Healdsburg (a 10 minute drive) for a leisurely breakfast at Costeaux French Bakery. Despite being a frequent winner in baking competitions and with its breads widely served in Sonoma restaurants, not many know that Costeaux offers great breakfasts and lunches.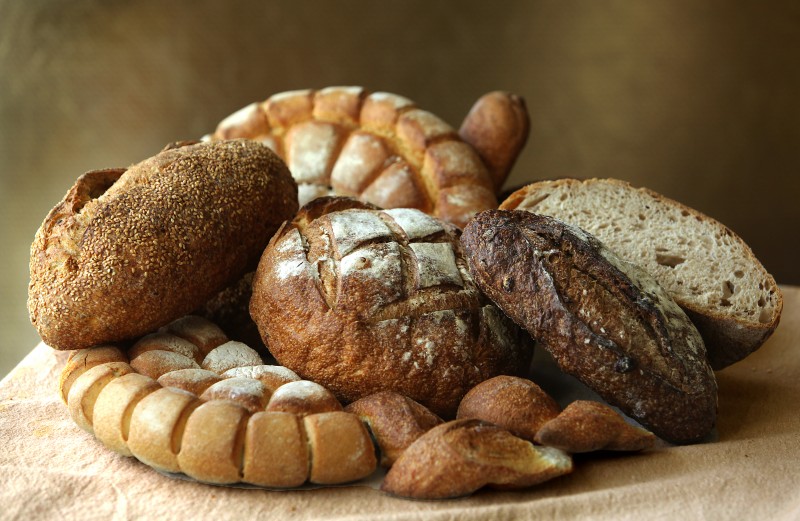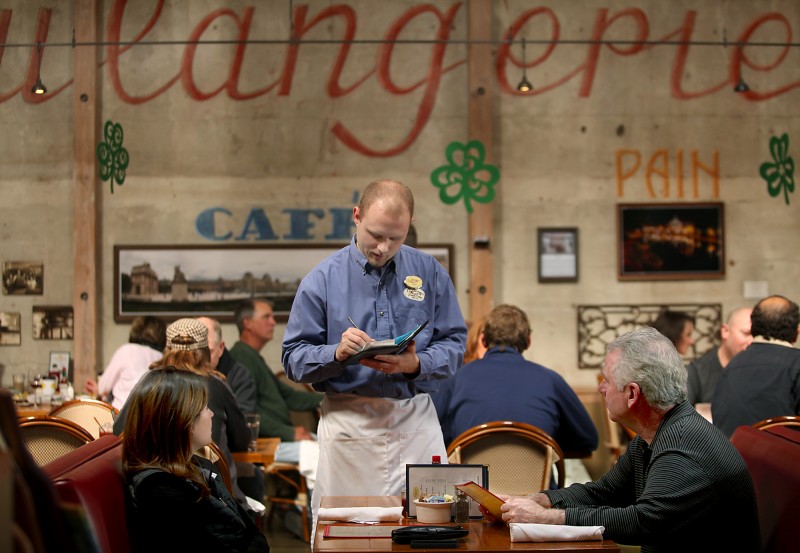 After breakfast, let the bookworms and audiophiles in the group browse the fiction, vinyl and CD selection at Levin & Company. Take the stairs to the mezzanine for its collection of local art, jewelry and crafts. Next, visit the antique markets — Mill Street Antiques, Antique Harvest, Healdsburg Vintage and Shoffeitt's Off the Square – all within easy walking distance of the plaza.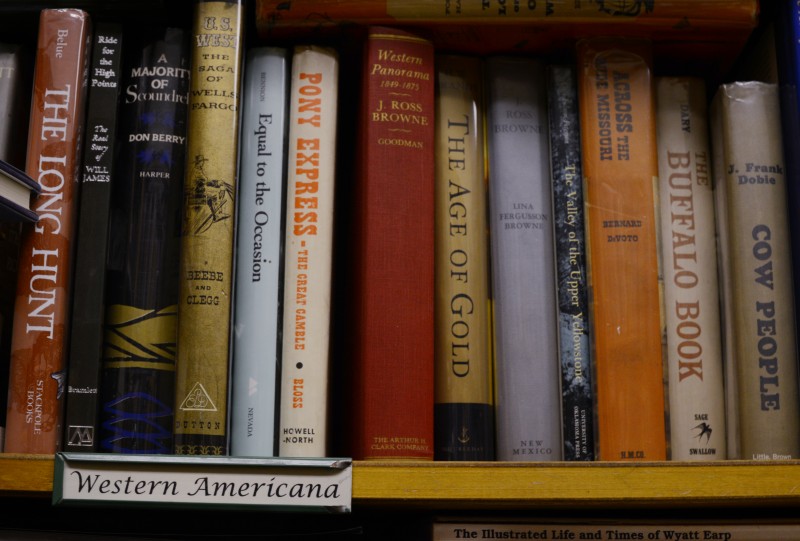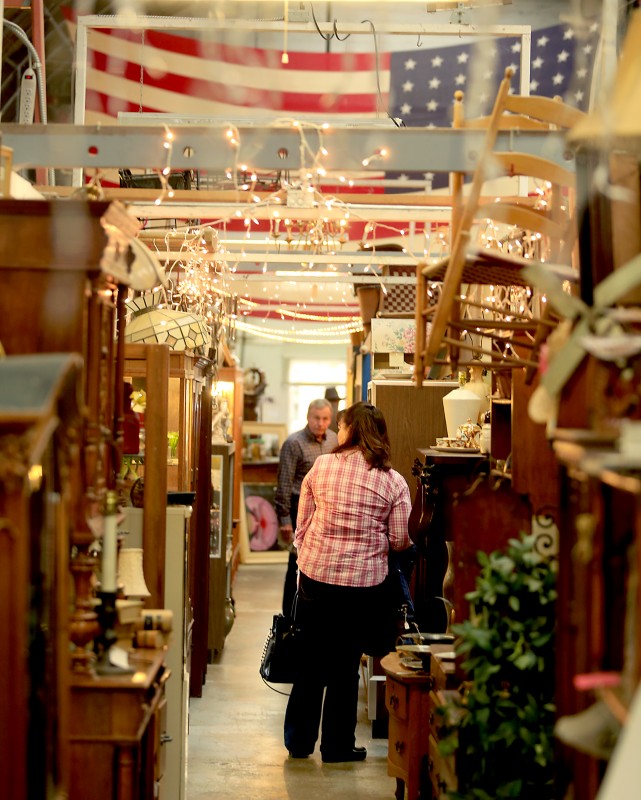 For lunch and high-end shopping, visit Healdsburg SHED, where Michelin-starred chef Perry Homan prepares seasonal, locally sourced dishes in an informal space that belies his culinary expertise. SHED also has an eclectic stock of cooking vessels, implements and ingredients, and a fermentation bar serving innovative, house-made kombuchas, kefir waters and shrubs, plus local wines, beers, ciders and sodas.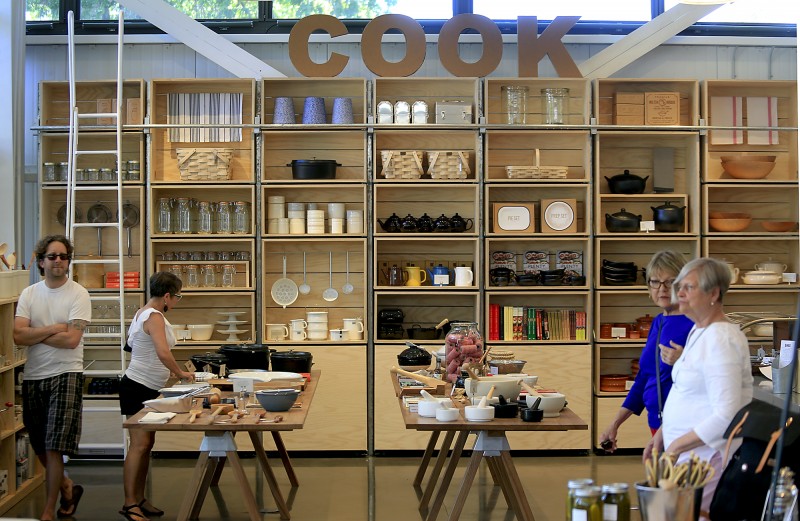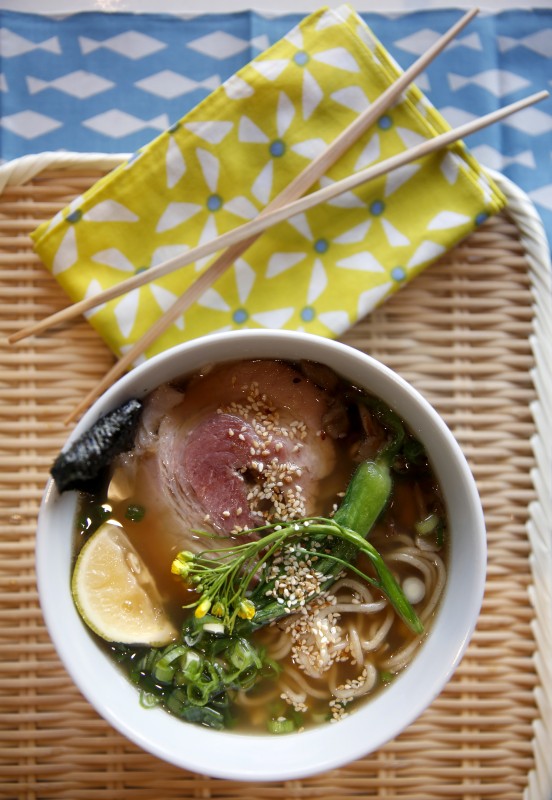 No Healdsburg visit is complete without a winery stop or two. Holdredge Wines on Front Street, a few steps from the Veterans Memorial Bridge, is a great place to sip a wide range of excellent Pinot Noirs, and sit in the huge Adirondack chair out front. A dozen other wineries are adjacent. Across the street from Holdrege is Davis Family Vineyards, where you can stroll through the produce gardens, try your hand at bocce, and taste wines on par with those of Holdredge.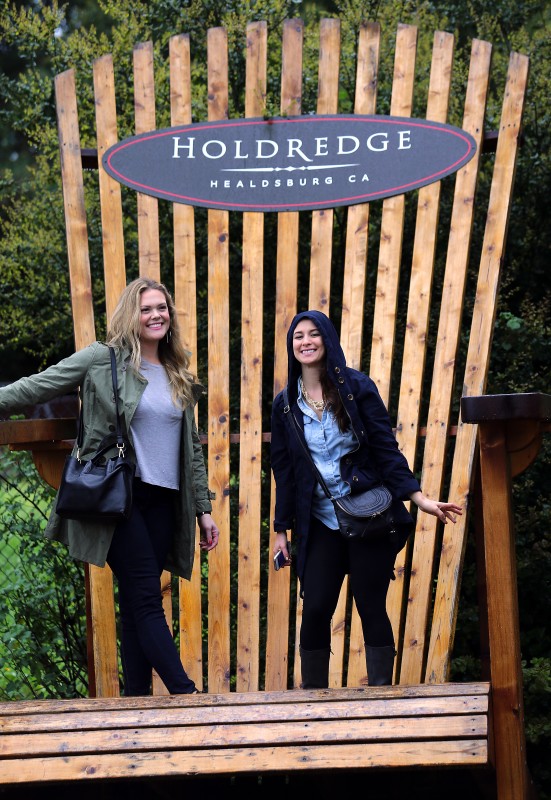 As the sun goes down, head to Barndiva for a craft cocktail and dinner, and watch the outdoor lights twinkle over the quirky art on the patio.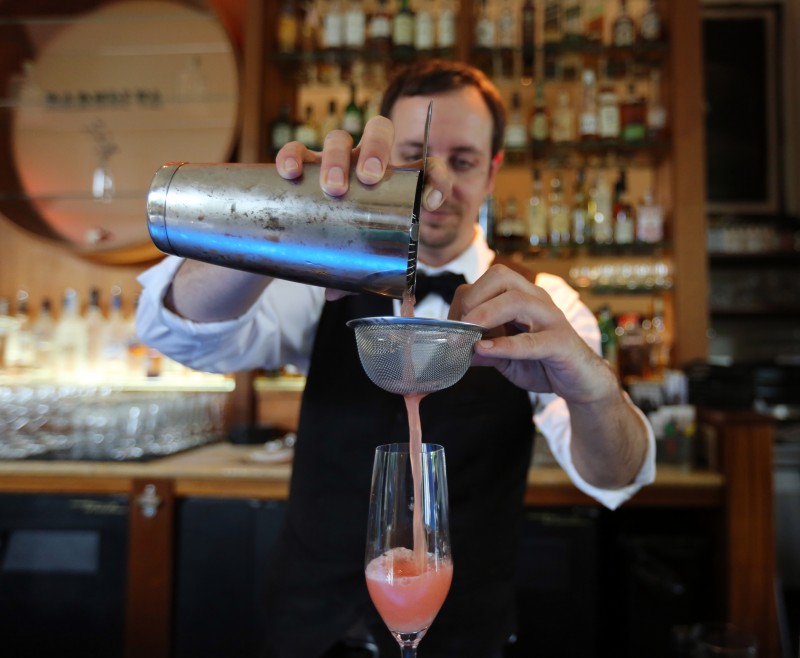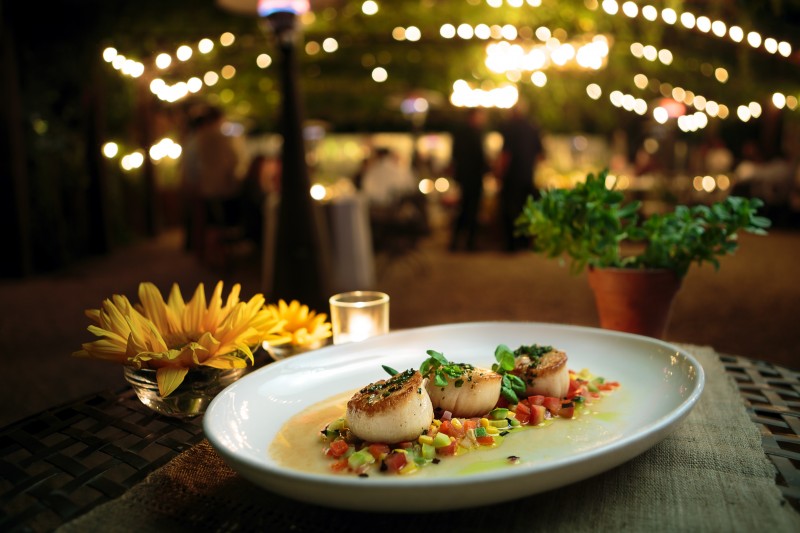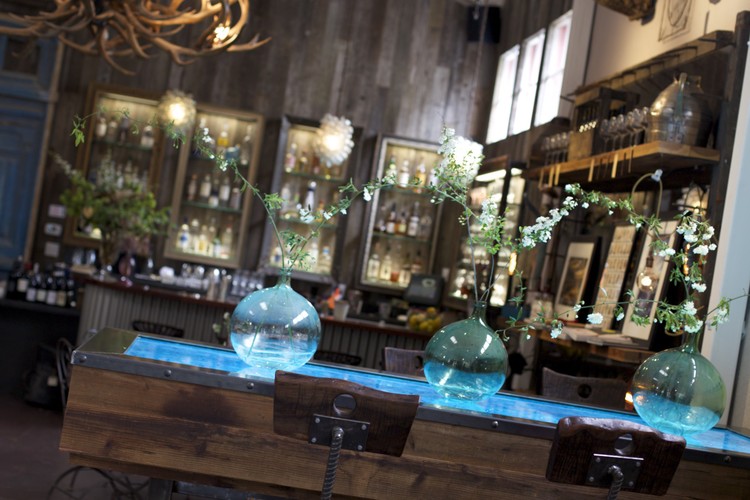 DAY 3: PETALUMA-SEBASTOPOL TWO-FER & A FARM-TO-TABLE FINALE
The age of Petaluma, settled in 1850, might not impress visitors from Europe, but the downtown's quaint storefronts, heritage homes and retro memorabilia will make even your English uncle or Swedish aunt melt.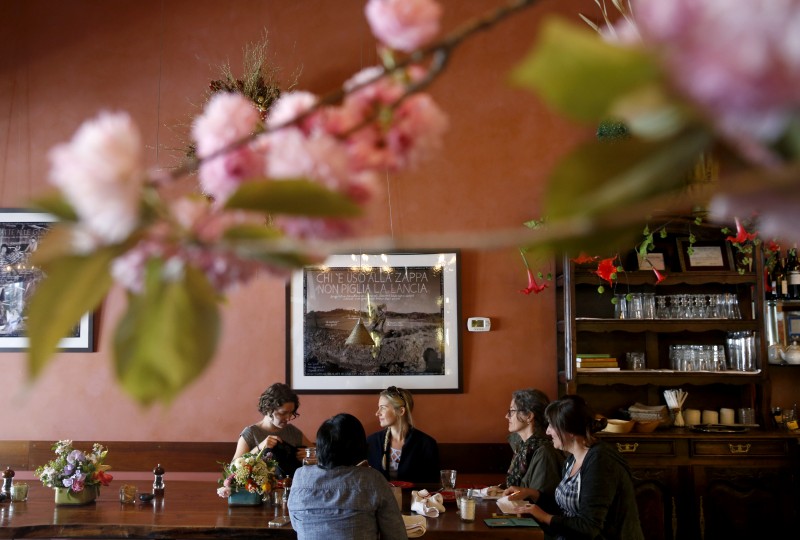 But first, start with breakfast at Della Fattoria, one of the country's finest bread bakers, famous for its Meyer lemon rosemary boule. Stroll the Petaluma River Bridge, and downtown, check out the vintage guitars and mandolins at Tall Toad Music and the 1,800
varieties of heirloom seeds at The Seed Bank.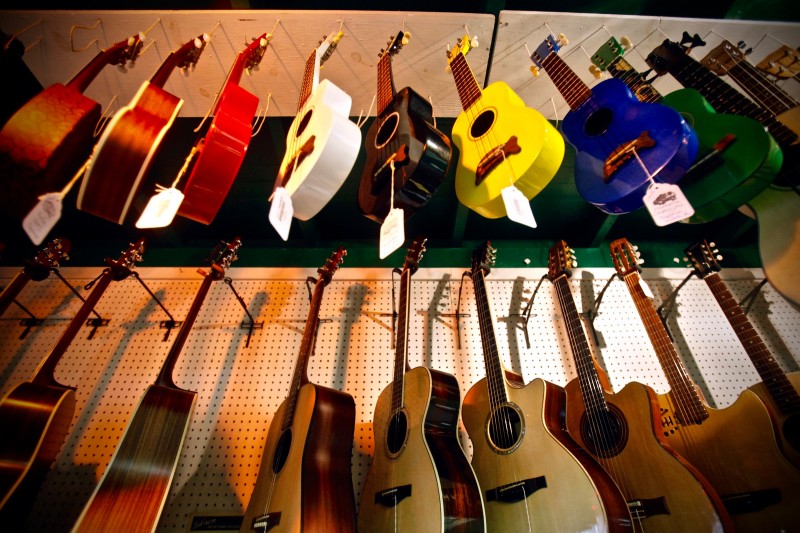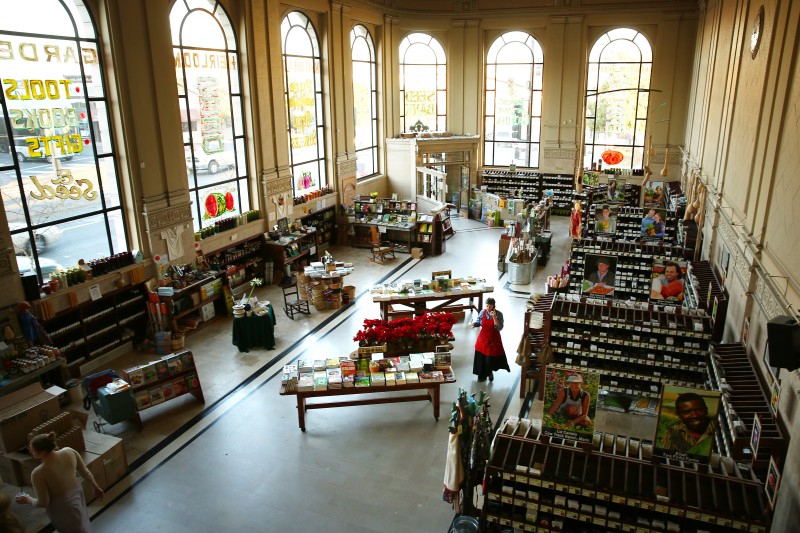 Get behind the wheel and drive the 17 miles to Sebastopol's The Barlow to watch local makers in action at restaurants (Zazu Kitchen + Farm, Vignette Pizzeria, Ultra Crepes), breweries (Woodfour Brewing, Crooked Goat), cafes and bakeries (Taylor Maid Farms, Village Bakery), and art, jewelry, glass, crafts and clothing studios (including Circle of Hands, Bronze Plus Art Foundry, The Passdoor, Pigment + Paste, Tibetan Gallery & Studio, Littlefour, Tamarind and Mad Mod Shop).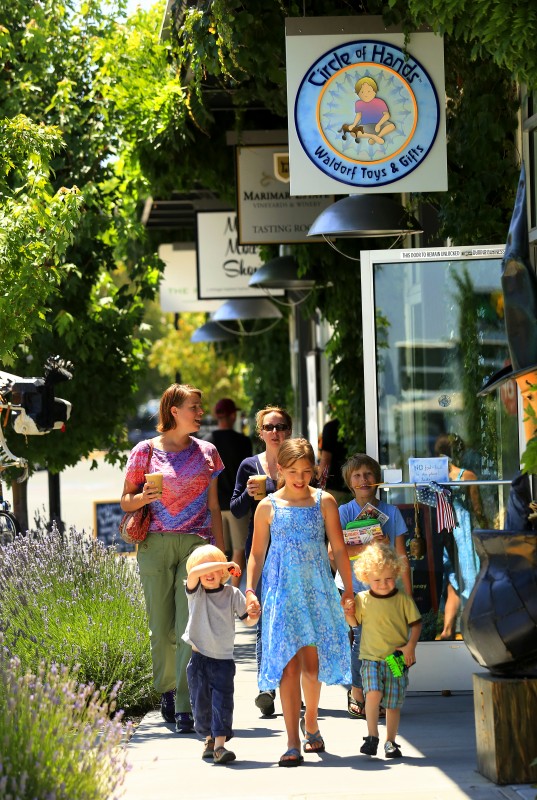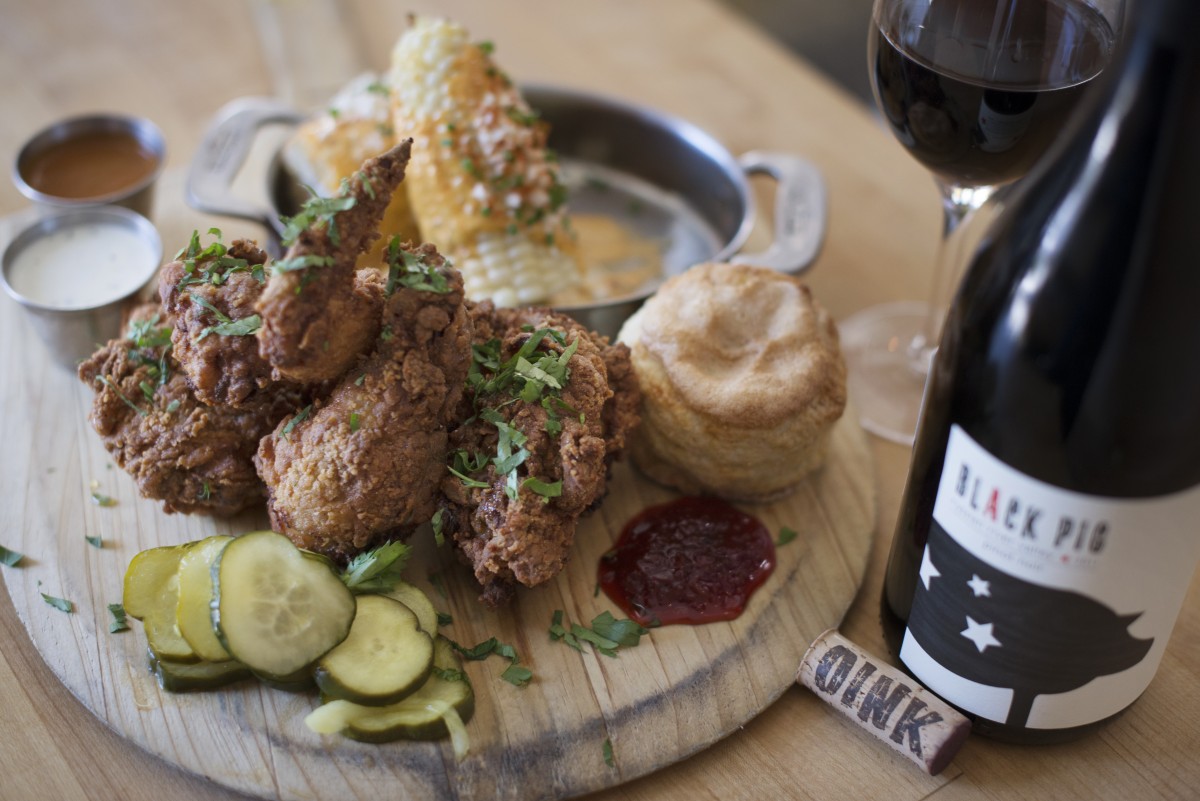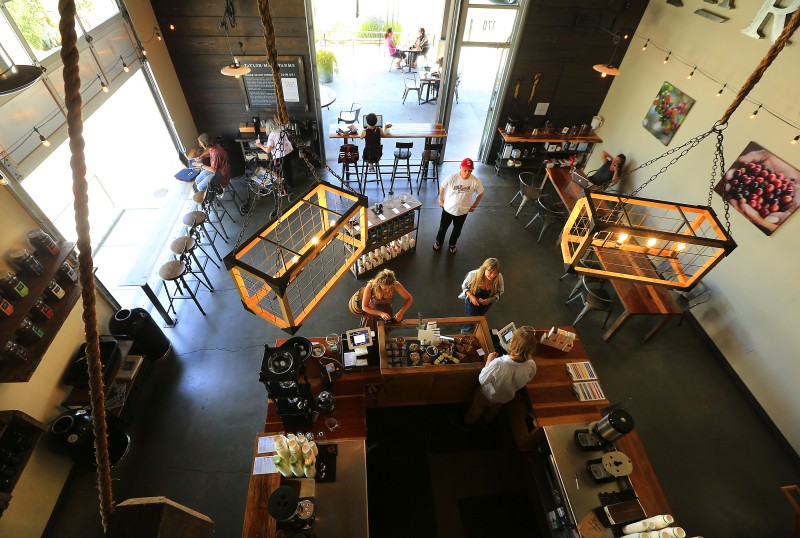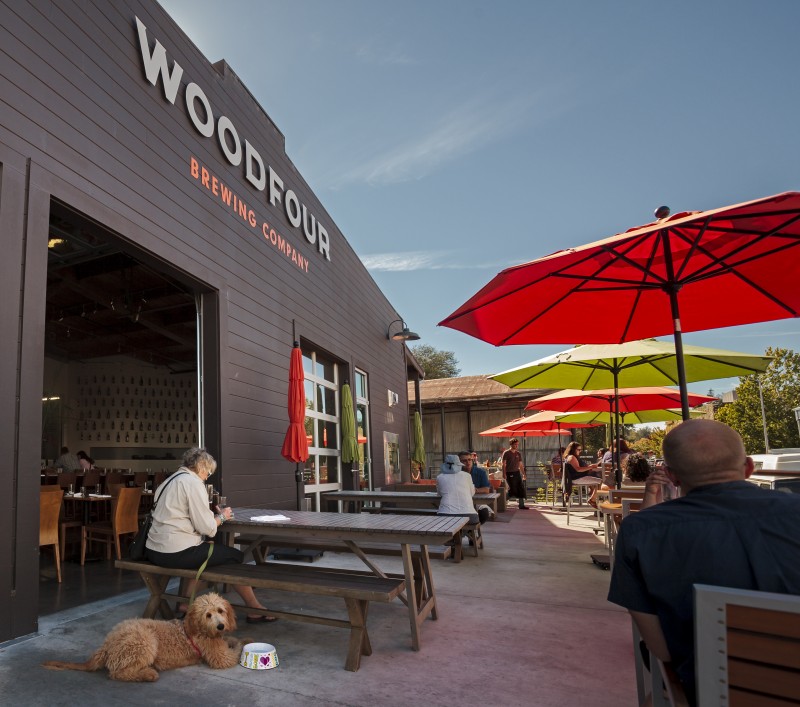 After a locally sourced lunch (soups, salads, burgers, sandwiches and breakfast all day) at the casual, comfortable Gypsy Cafe, browse the stock of 15th to 19th-century culinary books at Ben Kinmont Bookseller on Main Street.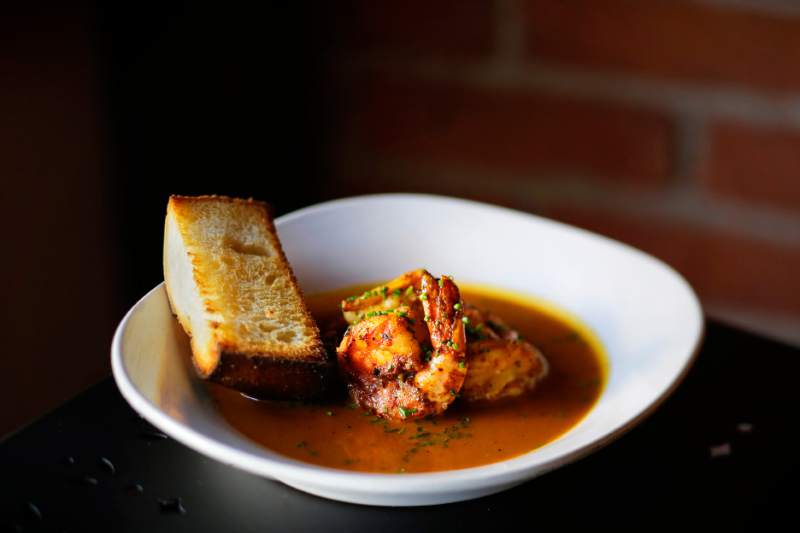 For a farm-to-table grand finale, make reservations at Farmhouse Inn, or Backyard in Forestville. Farmhouse Inn houses an upscale, but surprisingly low-key, Michelin-starred restaurant. The ambiance is sophisticated yet cozy, the Cal-French cuisine delicious yet unpretentious, the decor chic and the service snappy. The chefs at Backyard source the menu from their own backyard: meats from local ranchers, fish from local fishermen, fruit from local orchards, vegetables from local farms, wine and beer from local producers. Be sure to try the Buttermilk Onion Rings first with their signature hot sauce. You won't regret it.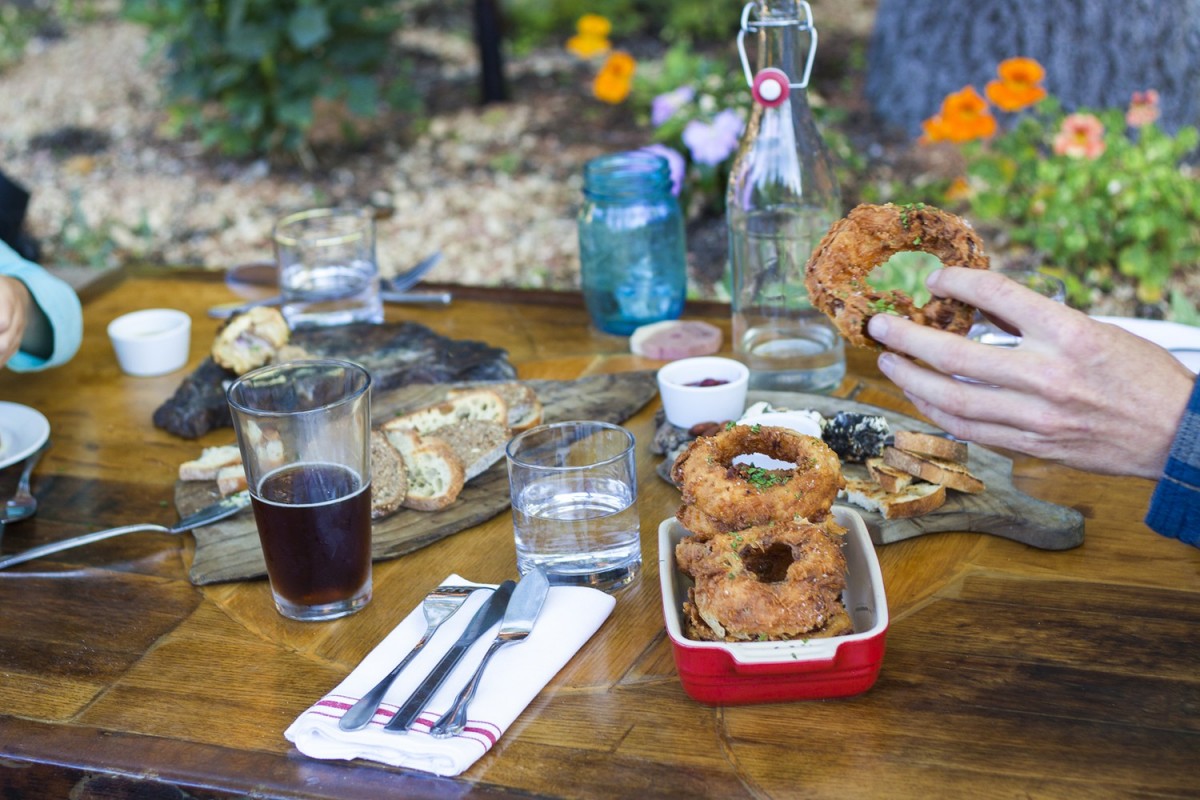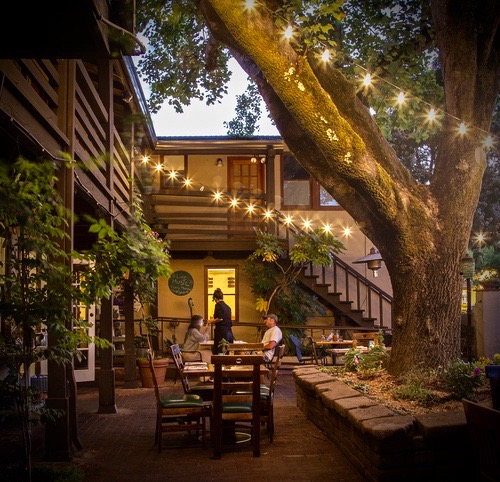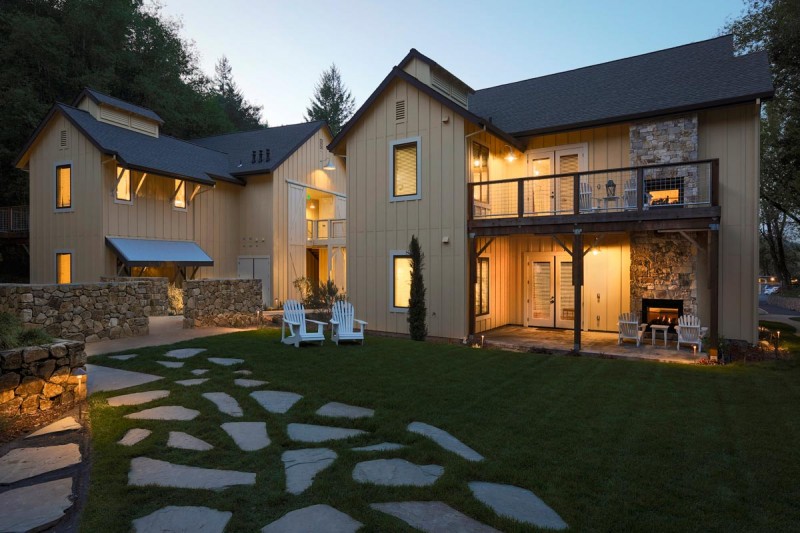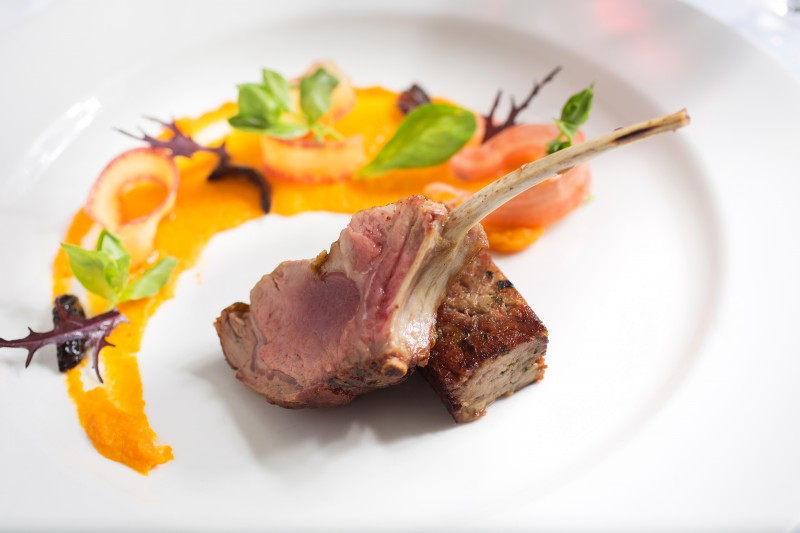 Looking for more things to do in Sonoma County? Click here